---
Now that the election of office-bearers to the cricket governing body is in the offing, a person who has grown possessive about its controlling power over the years has reportedly swung into action as before.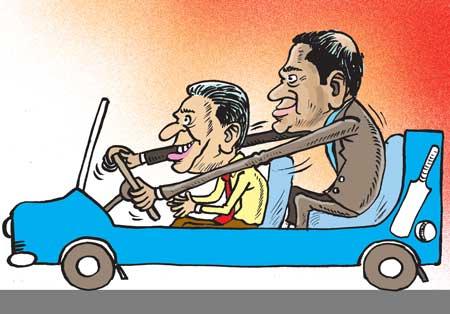 He had thrown a grand liquor party the other day to which he had invited those from the outstation clubs as well, giving them to understand that two to three bigwigs of the regime too would attend the party.

However, no regime bigwig had turned up as they, no doubt, were well aware of the cricket genie's history. Even the invitees that had attended had been a handful, they say.

This 'cricket genie' for whom now the governing body is out of bounds is keen on installing a person of his choice in the secretarial chair. Hence his being active as the election day draws near, they say.

Meanwhile, a certain person from a well-known cricket family is said to be eyeing the secretary post. The genie's plan is to prevent a contest for this post as the contender from the cricket family is destined to lose if he is to face a contest.

The genie's ambition, they say, is to plant his choice in the driving seat so that he would be able to direct from behind the 'vehicle' the way he wants. However, his plan is no secret to the top men in the regime, they say.