---
Many Blue party stalwarts are said to be suggesting the immediate merger of their party with Pohottuwa acknowledging the leadership of Number Two. A large majority of party veterans are reportedly backing this idea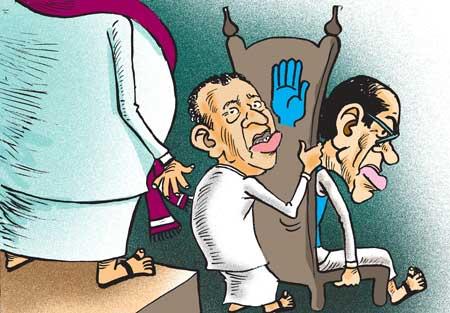 Only two-party heavyweights holding top posts in the party are reportedly opposed to the idea. These two insist that they should protect the party and its identity come what may.
However, the party veterans maintain that it would be advantageous for them to be part of Pohottuwa given the current political climate.

Meanwhile, some prominent party high-ups have reportedly decided to move a resolution calling for the proposed merger at the party's highest decision-making body.

Those interested in protecting party identity have, in a bid to head off the impending agitation for the merger, proposed a change in the party leadership. However, the current party chief who once indicated his willingness to step down has now decided to stay put as the party leader, they say.

Given this stalemate, the party veterans are said to be insisting that the dispute be settled before the time comes for facing the provincial council elections.