---
There was a political heavyweight hailing from Gampaha district well- known as a playboy during the yahapalanaya days.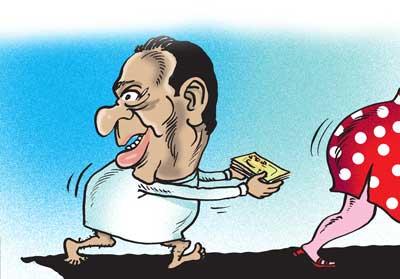 This politico, well past his sixties, received much media publicity about his romantic escapades those days.

He had made it a practice to entertain his guests and enjoy his time with his girlfriends at a certain 'guesthouse' in the city itself on a regular basis. By the time, the politico went out of his high office, he had run up a bill at the 'guesthouse' amounting to two to three million of rupees, they say.

The bill run up by the politico had remained a secret until it was uncovered by the audit quite recently.

By the way, this politico is said to be making an effort these days to make it to Diyawanna once again, they say.