---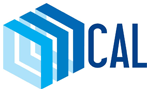 Capital Alliance, Sri Lanka's leading full service investment bank has ended 2014 as the market leader in listed debentures, delivering greater results than all of its competitors. During the year, the company advised clients on five debenture issues worth a total value of Rs. 18 billion. A total of Rs. 10 billion was raised in the month of December alone. The company's portfolio comprises a cross-section of clients including commercial banks, leading corporates and finance companies across Sri Lanka.




CAL raised the entirety of the aforesaid Rs. 18 billion single digit interest rates, further showcasing the company's ability to raise long-term funds despite the current low interest rate environment. Some of CAL's notable deals in 2014 included the country's first single digit interest rate debenture, a Rs. 5 billion issue for DFCC Bank at an interest rate of 8.5% and the year's largest private sector debenture issue to the tune of Rs. 7 billion for Sampath Bank PLC at an interest rate of 8.25%. Investors for these debentures extended across the country's leading insurance companies, pension funds, commercial banks, mutual funds, corporates and high net worth individuals.



Commenting on the company's performance, Deshan Pushparajah, Head of Investment Banking, CAL stated, "We are pleased to have gained the trust of some of the leading institutions in the country for the purpose of raising debt financing. Interest in listed debentures as an asset class has exploded over the last two years, with over Rs. 100 billion being raised. Whilst this market is still in its infancy, we believe that we can help our clients – both investors and issuers, to build a meaningful and long-lasting relationship with the market, thereby providing them with another avenue to raise and invest funds."



CAL's success in 2014 is largely attributed to its holistic three-pronged approach to debt issuances, which focuses on best in class structuring, efficient placement utilizing relationships with an unprecedented number of investors and continuous post-transaction support. The company's in-house fixed income trading desk (the largest dealer in corporate debentures) continues to "make a market", providing investors with ready liquidity and a continuous market value for their debentures. This allows clients to raise funds in subsequent rounds at a significantly more competitive interest rate.



Capital Alliance (CAL) is continuously striving to become the preferred partner in financial markets. Having commenced operations in October 2000, CAL has established itself as a leading player in the financial markets of Sri Lanka. The company specializes in the origination, trading and investment of debt and equity securities and this mix of expertise and services allows CAL to offer integrated and customized solutions to its customers across the entire financial spectrum. The company strives to build lasting relationships with all of its clients, in order to acquire an in-depth understanding of their needs and goals. CAL continuously provides clients with high returns and its reputation as a market leader has been built by delivering excellence in execution, world-class research and product innovation.