---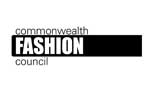 Ajai V Singh, President, Colombo Fashion Week, has been appointed as a founding council member of the Commonwealth Fashion Council based in London. The Commonwealth Fashion Council brings together key leaders from the Commonwealth fashion industries, aiming to empower citizens through creativity, fashion and expression. Singh is among six Asian representatives who have been invited to sit on the council as the founding members.


The Commonwealth Fashion Council embraces diversity and enhances development through creative freedom by encouraging relationships, understanding and commercial opportunities for fashion industries across the Commonwealth. The high profile founding council members from Asia on the council include; Ajai V Singh, President, Colombo Fashion Week (Sri Lanka), Sunil Seth, President – Fashion Design Council of India (India), Sanjiv Shroff, CEO – Fashion Design Council of India (India), Tiji Lee, Director – Singapore Fashion Festival (Singapore), Andrew Tan, Founder – KL Fashion Week (Malaysia) and Saad Ali, CEO – Pakistan Fashion Design Council (Pakistan).


Colombo Fashion Week is among the top four fashion weeks in Asia, and has been running for over 10 years. The impact that CFW has had on the fashion design industry in Sri Lanka has been tremendous. Since its inception CFW has given the entire fashion industry a voice and a strong sense of direction.


Commenting on the appointment, Ajai V Singh stated, "It is a great honour to be selected as a founding council member of the Commonwealth Fashion Council. CFW in the past decade has represented the fashion design industry of Sri Lanka with immense dedication, giving it prominence and instilling pride in the local community. CFW's impact has been recognized beyond Sri Lanka as the show has opened many doors for Sri Lankan designers, providing them with a great platform to showcase their work."


Daniel J Hatton, Founder of the Commonwealth Fashion Council, who worked tirelessly on this fashion council said, " We are delighted to have Ajai V Singh as one of our founding council members. By using the Commonwealth's core values as a platform, the council brings together key fashion leaders from around the Commonwealth who, have a proven track record of delivering lasting results within their own countries. This celebration of diversity is what makes us unique and enables us to effectively address global fashion issues as a solid well informed circle of fashion colleagues. Colombo Fashion Week after its 10-years of development now represents, just that."


The Commonwealth Fashion Council and its members are fully committed to propelling the fashion industry to greater heights. Fashion is becoming a profitable avenue for countries such as the UK, Australia, Canada, India, Sri Lanka, New Zealand, Ghana, Papua New Guinea, Jamaica, Fiji, Malta, Tanzania and Malawi. The Commonwealth Fashion Council strives to uplift fashion industries in 54 Commonwealth countries spanning across Africa, Asia, Europe, the Pacific, the Caribbean and the Americas. The council continuously exhibits and showcases fashion designers from across the Commonwealth and provides them with valuable networking opportunities and a platform to promote their work internationally.