---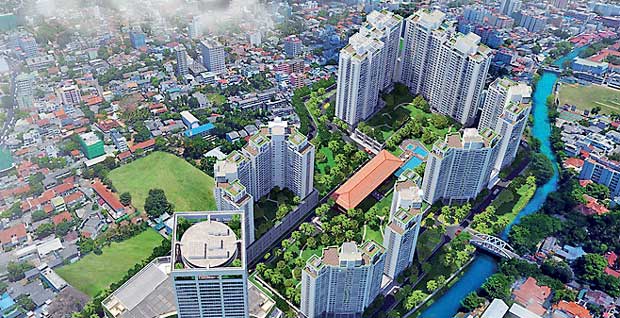 With 18 acres of space in the heart of Colombo, Havelock City is an architectural triumph designed to give you never-ending space to live, work and play.
Havelock City - Sri Lanka's largest fully integrated mixed-use development, is an oasis of exclusivity founded on prime acreage, to world-class standards of luxury. The unique design of Havelock City comprises of both residential and commercial space making it truly a city within a city.
With over 7 acres of space dedicated to lush gardens and carefully landscaped greenery surrounding allows you to have all the space you need to indulge in a healthy outdoor lifestyle. The fully equipped Havelock City Clubhouse, the largest of its kind in Sri Lanka is the ideal place for you to enjoy all the facilities to take a breather from your busy schedule.
The luxurious apartments of Havelock City Residential are built in phases with the first two phases completed and sold out. The residents of the existing apartments have their own privileged space unmatched anywhere in Colombo. The latest additions Stratford and Melford towers with 304 new units would be Phase 3, which is currently under construction and reservations are taken for new bookings.
The exceptionally spacious apartments with wide open balconies offer all home comforts with living space created to combine form and function in perfect synthesis. Havelock city Residential is your very own safe haven with breathtaking interiors carefully designed to give you an outstanding living experience.
Anchoring the Havelock City Residence is the Commercial Development, what is soon to be Sri Lanka's largest and most cosmopolitan commercial space. Featuring an iconic 50 storey office tower and an on-trend shopping mall built to international standards with premium shopping, eclectic dining; top notch entertainment gives you the chance to experience the joys of going out while staying in.