---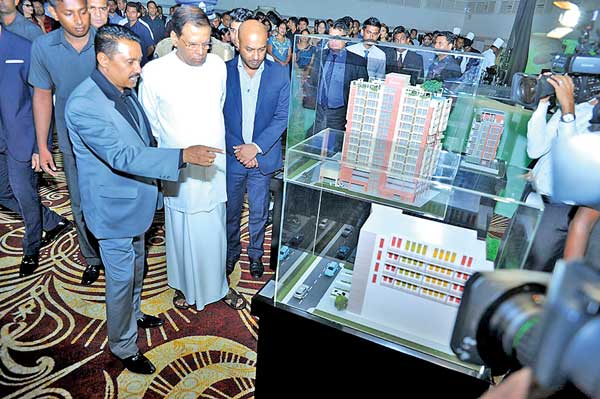 Having transformed the way real estate is perceived in Sri Lanka with some landmark real estate development projects where luxury remains the underlying ethos, Trillium Group unveiled an ambitious expansion framework destined to change Colombo's skyscape.

The planned projects are a super luxury apartment complex in Havelock Town, Colombo 5, a 40-roomed executive service apartment complex on Torrington Avenue, Colombo 7 and a modern office complex of 40,000 square feet for the group, in addition, to a semi-luxury housing complex comprising 20 units in Nugegoda, which began construction in early 2016. These projects come under the umbrella of the Trillium Group together with City Housing & Real Estate Company PLC.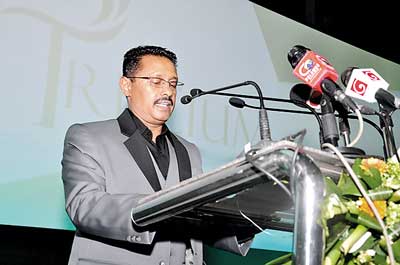 Collating decades of experience and expertise through a journey that began in 1984, Trillium Group has built for itself a legacy of developing landmark real estate projects that truly deliver on its promise.

"We began our historical journey with Hyde Park Residencies, then Barnes Place Residencies, Eden Garden, Lotus Grove, The Villa, Sanctuary and of course Trillium Residencies, Colombo 8, which is our flagship project," recalled Chairman Janaka Ratnayake.

"It is undoubted that our real estate has created a legacy constructed on our reputation for quality workmanship, unique architectural and structural designs and timely delivery coupled with facility management systems for the maintenance of these properties."

Another facet he emphasizes is that Trllium Group guarantees not only a high-quality project but also a high return on investment, which has now set the benchmark for others in the industry to emulate.
"We are also extremely proud that Trillium property management surpassed the Rs.1 billion mark just three years into operation, which also vouches for our stability and astute management blueprint."

Trillium Havelock Town is conceptualized to house luxury duplex condominiums, over 40 super luxury apartments and one of the most contemporary penthouses in the country, all articulating understated luxury with detailed practicalities including multi-storey parking, well appointed clubhouse, glass edged infinity pool and state-of-the-art gymnasium.
Trillium Express on Torrington Avenue, billed for completion in 2017, is positioned primarily for the business traveller, adopting lean-luxury within 40 executive serviced apartments replete with five-star vignettes imperative for the discerning global guest. The open-space 40,000 square foot state-of-the-art headquarters for Trillium, accessible for the specially able as well, mirrors Europe's architectural corporate concepts within a mixed development milieu encompassing the finer points of corporate lifestyles including mini-theatres, coffee bars, private lounges, recreation facilities and fibre-optic broadband.

With Sri Lanka's real estate industry gaining significant advantages from the fiscal budget 2016, Trillium Group intends maximizing on the emerging opportunities foreseen in both commercial and residential developments. While the commercial capital will continue to be in high demand due to Colombo gradually becoming the epicentre for commerce in the region, Trillium foretells that city suburbs too will gain cascading benefits.

This prompted the mooting of the City Housing Complex in Nugegoda catering to the middle-income segments via semi-luxury houses and condominiums. While in another visionary decision, the group has ventured into a new industry area via Trillium Leisure, developing two properties in Maharagama and Kahathuduwa conceptualized on environmentally friendly
interactive experiences.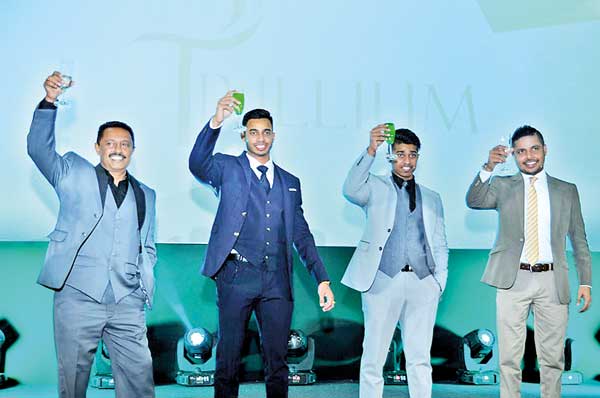 Toasting the launch of Trillium - Chairman Janaka Ratnayake, Directors Rachitha Ratnayake and Lekhya Ratnayake and Head of Sales Sajith Majmudeen