---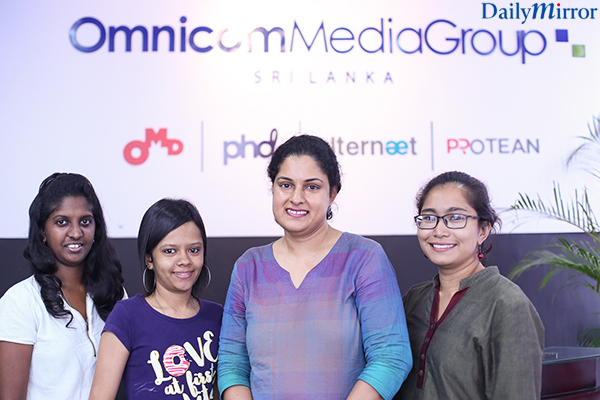 TOTAL PR, one of the leading Public Relations agencies in the country, operating under aegis of the Omnicom Media Group - Sri Lanka, rebranded themselves recently as PROTEAN. Drawn from Greek mythology, the word 'Protean' /prəʊˈtiː.ən/ represents such characteristics as: ever changing, versatile, flexible, all-round, many-sided and resourceful, which are fundamental in today's dynamic world of Reputation Management.
While the practice of Public Relations goes back thousands of years when pharaohs, kings and emperors used statutes, carvings, temples and palaces as a means of conveying their power and supremacy to their subjects and enemies, over the years the practice has become more strategic, professional and sophisticated. Today, in the 21st century the value of PR is being embraced as a key component in the modern marketing mix. With the evolution of technology and social media and the consequent outpouring of modern and non-traditional means of mass communication, the practice and profession of Public Relations has undergone quantum changes, becoming a vital tool in molding the profile of many a successful organization.
"As a PR agency operating in such a dynamic environment, it is always important to stay ahead and adapt to change. At PROTEAN we are constantly on the lookout for new trends from the region, ensuring our clients' brand stories remain fresh and relevant in a marketplace where content has firmly established its role as king", stated Champika Thalgodapitiya, the PR Director of PROTEAN.
Set up as a specialized SBU in October 2012, PROTEAN – counts renowned brands and organizations including one of the country's leading ICT Solutions providers, popular footwear brands, global airlines, successful financial organizations, well-known FMCGs, major blue-chip conglomerates, principal insurance companies, trendy restaurants and prestigious educational institutions amongst its current clientele.
"It is refreshing to see more and more clients embracing this powerful medium both traditionally as well as across digital and social media platforms, allowing us to invest more resources in both PR and digital", added Keith Wijesuriya, CEO of the Omnicom Media Group, Sri Lanka.
PROTEAN operates as an SBU of the Omnicom Media Group, Sri Lanka, the local affiliate office of the worldwide Omnicom Media Group. OMG Sri Lanka's offerings include OMD Sri Lanka, PHD Sri Lanka – the two leading and award-winning global media networks and their local Digital specialist unit, ALTERNAET.
The Omnicom Media Group is the media service division of Omnicom Group Inc., the leading global advertising, marketing and corporate communications company, providing services to over 5,000 clients in more than 100 countries. The group includes the full service media networks OMD Worldwide and PHD Media, leading global data and analytics company, Annalect, as well as several media specialist companies including search specialist Resolution, digital trading platform Accuen, Novus, Optimum Sports/Fuse, Outdoor Media Group, Content Collective, and direct response agency Pathway.
For more details, please log on to: www.omnicommediagroup.lk, and www.facebook.com/OmnicomMediaGroupSL.