---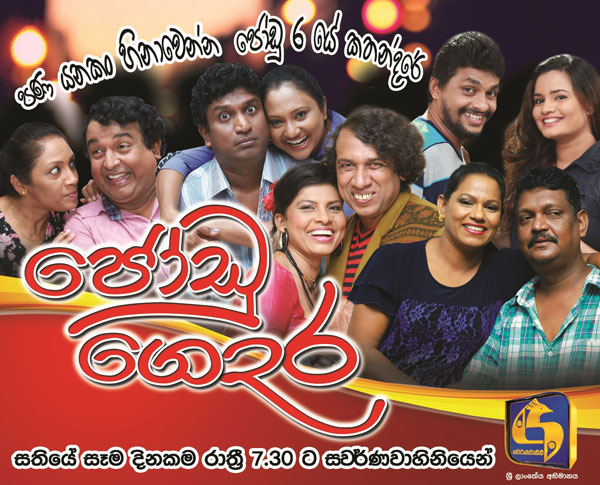 The Swarnavahini television channel, part of the EAP Broadcasting Company recently launched its latest comedy series, 'JoduGedara'. The comedy drama series has managed to capture the hearts of the Sir Lankan audiences soon after it was launched in August. The30 minute-long episodes will air every weekday at 7.30pm.
JoduGedara is guaranteed to keep you on the edge of your seats every week day. This story revolves around a couple named Franci and Enri who decide to rent their humble abode to four other married couples as all of their kids are studying abroad. Besides the four couples, two other singles and a three wheel driverresides in the house. The tele-drama comprises a situation where each of the couple spends their time attempting to find mistakes of other couples while neglecting their own relationship problems. As the story develops, the four husbands will be seen showing more attention to each other's wives than their own. Meanwhile, the three wheel driverwho goes by the name of Kalu Malli will be seen helping the housewives to find clients for their respective jobs. The real story begins whentwo thieves, Gihan and Jayani move in to the house providing a fake marriage license as the old couple only allows married couples to rent the rooms.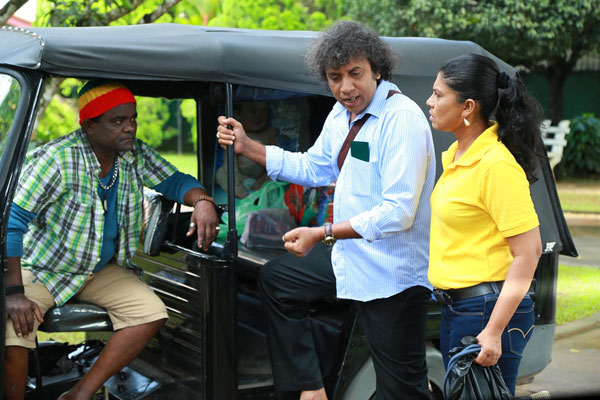 The tele-drama series will showcase an amazing cast and crew that enhance the success of the production. The cast comprises of SarathKothalawala, ChamilaPieris, Dharmapriya Dias, Damitha Abeyratne, Jagath Chamila, Sujani Menaka, Wijerathne Warakagoda, Malani Weeramuni, Sarath Chandrasiri. The heart and soul behind the production involves Director – Ravindra Wijeyrathne, Screenplay – Asanka Sayakkara, Producer – Tharanga Dissanayake, Music Composition – Kapila Poogalaarachchi, Makeup – Amila Mirissage, Art Director – Rangana Jayalath and the Editor – Thilanka Bandara.
Since its launch in 1997, Swarnavahini has remained dedicated to delivering high quality programming and reaching out to an extensive audience base across Sri Lanka. The channel has been identified as one of the top-rated television broadcasting organizations in the country and is part of the EAP Broadcasting Company, which also comprises of ETV.