---
St. Anthony's Consolidated (PVT) Ltd. launched 'Homemart', a one-stop general hardware supermarket and homewares retailer, hosting the largest selection of the most trusted brands in the nation.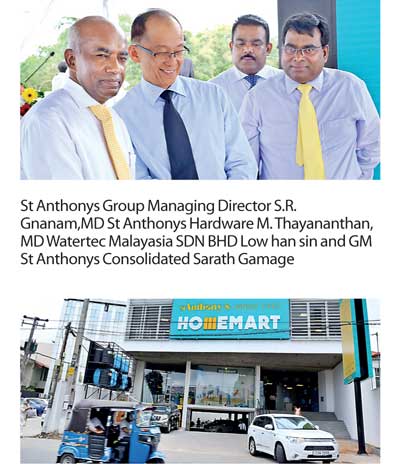 In an effort to provide consumers with the greatest selection of the best construction and homewares products, Homemart, has partnered with some of nation's blue-chip houses of brands, the likes of JAT, CIC, Charterhouse, Softlogic, Singer, Tokyo Cement, Rhino Roofing, Anton PVC, Orange, Kevilton, WaterTech, Priyantha Distributors, Phoenix, Mans Lanka, ACL, Multilac, Jinesena, Delmege, Kelani, Harris, Laughs, DIMO, Reckitt Benckiser, 3M, and many more.

With dozens of departments, over 70 brands and several thousand unique products either on the shelves or in the pipeline, Homemart, provides both the contractor and the homemaker with the most varied selection in the local hardware market.

Homemart,'s general hardware consists of everythingnecessary for construction from the concrete in the foundation to the solar on the roof, from plumbing to paints, from electrical to pest control. Meanwhile, the homewares department consists of everything, including the kitchen sink! From bathroom fittings to common household appliances like blenders, fridges and water purifiers.
In an effort to addressone of the more common grievancesof local retail;the inconvenience of operating hoursand accessibility, Homemart,'s centralized Nawala store will open from 9am-9pm, 7 days a week withparking facilities. In doing this they're enabling consumers to purchase materials on the way home from work on weekdays, or even shop on Sundays when many outlets are closed. Additionally, the delivery or preorder and pickup is intended to work within consumers' increasingly busy schedules. Designed to help you find what you need, when you need it.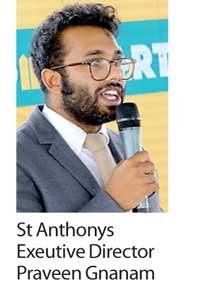 Contrary to the local assumption that superstores are expensive, Homemart, will be offering some of the best value in the market through its rewards programmes, facilitated through its close partnerships with its suppliers and targeted promotions for power users.

As for contractors and applicators, such as masons, electricians, painters, and plumbers, to list a few; Homemart, is developing credit facilities, inventory management and logistical support to help small businesses grow and service sites in the most efficient and cost-effective way possible.

With labor being as difficult as it is to find right now, Homemart, also intends to develop a comprehensive applicator and contractor databases, to create a point of contact between the skilled labor force, and the end user.

"Like any construction site, Homemart, is very much a work in progress. We're nowhere near finished with what we've started here. There are far more products we have yet to introduce that aren't even available in the local market yet. There are entire product categories and comprehensive support service offerings that we will continue to study and phase in, when the time is right, and the facilities are adequate," stated Praveen Gnanam, Executive Director of St Anthony's Hardware.