---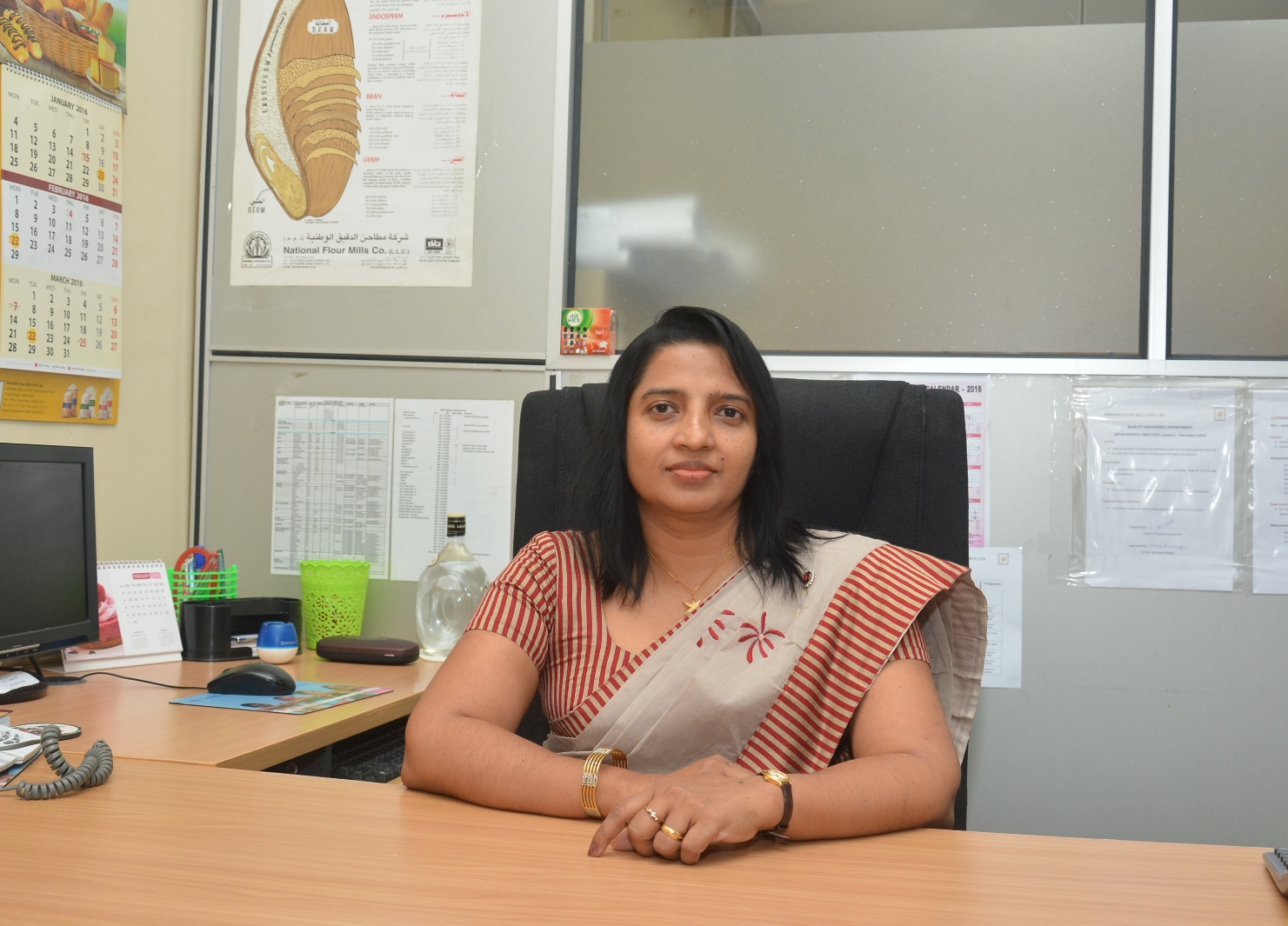 An interview with Hemani Gunathilaka – Head of Quality Assurance, Serendib Flour Mills Serendib Flour Mills (SFML) has always had an unwavering commitment to producing the finest quality of wheat flour available in Sri Lanka. The company follows stringent best practises and protocols to ensure that it produces wheat flour of superior quality that contains optimal levels of nourishment. Hemani Gunathilaka – Head of Quality Assurance, Serendib Flour Mills oversees all aspects of quality control at the company's state-of-the-art milling facility. As a celebration of Hemani's contribution to the company and International Women's Day, this interview shines a light on her day-to-day work and the many measures she and her team has put in place to ensure that Serendib Flour Mills remains a leader and pioneer in the area of quality assurance.
An expert in her field: Hemani received her BSc degree in Chemistry (with honours) from the University of Colombo and also obtained a diploma in Quality Management from SLSI. She qualified as a lead auditor to conduct ISO 14004/ISO 22000 certification evaluations and obtained eight years of work experience in quality assurance and research at a leading biscuit manufacturing company.
She has been a driving force in quality control at SFML for nine years and regularly participates in overseas training and studies in wheat flour production, baking and wheat analysis. She also regularly travels to Dubai, Thailand, Canada and India to conduct wheat flour related studies. She remains an expert in her field with a thorough knowledge of the intricacies of flour production and quality measures.
The Serendib Flour Mills facility: SFML's milling facility is located near the entrance of the Port of Colombo and is one of the largest single line flour mills in the world. At the facility, the finest wheat grains from around the world are channelled into silos prior to the commencement of the automated milling process. The facility has a daily milling capacity of 1000 tonnes of wheat and a variety of wheat flour ranging from bakers flour, household flour, rottie flour, wholemeal flour to all purpose flour and Atta Flour is produced.
Using world-class technology: Commenting on the technological equipment she uses to deliver the highest levels of quality, Hemani stated, "We use the latest Buhler Swiss Technology at SFML, which is fully automated, requires zero human contact and has a product interlocking system which guarantees product safety, quality and no human errors. We also have an online and offline checking system that enables us to track all the processes."
Controls at every touch point: She further stated, "Each and every part of the milling process is carefully controlled by applying various analytical techniques. Before we place an order for wheat, we have the ability to identify the characteristics of the flour that will be produced by using our lab scale mill. We also run tests of the final product by conducting baking trials of each batch of flour, to ensure that the very best product is released into the market. We work closely with our customers and distributors to ensure their satisfaction with the product. For each and every process that we have, controls have been introduced to meet industry best standards and specifications."
An ongoing quest for improvement: Highlighting how she continuously strives to improve the quality of SFML's flour products, Hemani stated, "We continuously strive to improve our standards and our delivery of high quality products by observing our customer feedback and conducting ongoing research and trials. On a periodical basis, we conduct performance review meetings and any necessary corrective and preventive measures are put in place if needed. We're on a constant quest to improve our operations and we regularly conduct internal and external audits as well as various trend analyses to ensure that we're keeping up with and setting global standards of excellence in quality assurance."
The SFML promise of quality: Reiterating the company's commitment to quality, Hemani said, "We comply with all related guidelines and regulations stipulated by the authorities. These include regulations under the food, environment and consumer affairs acts and the Codex Ailmentarius. We also follow all related SLSI standards and apply AACC testing methods. At SFML, our team believes that our customers' needs and requirements are our highest priority. Therefore all of our processes are focused on ensuring that we deliver a superior product to our customers. To achieve this, we have to set the necessary standards and put guidelines and procedures in place. We have an integrated management system and have obtained all the necessary ISO certifications including Quality Management System ISO 9001, Food Safety Management System ISO 22000 and Environmental Management System ISO 14001. We also have a competent and well-trained quality assurance team that's dedicated to ensuring that each of our products is of the highest quality before it is distributed in the market-place.
Future plans for her department: Commenting on her future plans, Hemani said, "Although we use very sophisticated equipment in our laboratory, we are continuously trying to upgrade the competencies of our staff in order to avoid instances where we are working with today's technology and yesterday's knowledge. We have identified a few key areas for improvement and have developed training plans that include intensive local and overseas training. We are also going to focus on winning more quality-based awards and we hope to obtain laboratory accreditation to improve our precision accuracy in testing. We hope to set the benchmark in the industry for quality assurance and look forward to enhancing our knowledge and applying it to take Serendib Flour Mills to greater heights."
About Serendib Flour Mills
Serendib Flour Mills is of the leading flour mills in Sri Lanka and is a joint venture between Al Ghurair Foods (AGF) and Emirates Trading Agency (ETA). The company's '7 Star' brand of flour has been nourishing the nation for 7 years and embodies purity, innovation, quality, freshness, expertise, service and trust. Serendib Flour Mills is committed to becoming the number one producer of wheat flour in Sri Lanka and the preferred flour supplier in international markets. Serendib Flour Mills launched operations with a state-of-the-art single-line capacity wheat flour mill in the Port of Colombo on 26 May 2008. Serendib Flour Mills has developed and implemented an integrated management system (IMS) based on ISO 9001:2008, ISO 14001:2004, BS OHSAS 18001:2007 and ISO 22000:2005 requirements. The system complies with applicable laws and regulations, international standards and codes, and best manufacturing practices in the areas of quality, environment, occupational health and safety and food safety.