---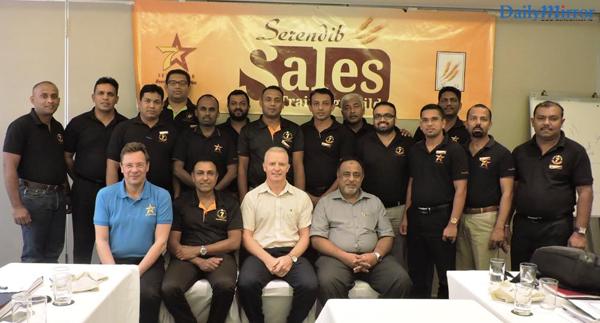 Serendib Flour Mills (SFML) recently conducted an informative training and development programme called the 'Serendib Sales Training Guild' which was led by renowned UK-based expert Ian Blandamer of Stoneygate Sales Solutions. The tailor-made training programme was held for over 25 senior professionals in the organization, over the duration of six months, to help them improve their overall efficiency, effectiveness and productivity as well as their levels of confidence and motivation.
Through this comprehensive training initiative, SFML's Heads of Departments, Sales Managers, Regional Managers, Area Sales Managers and Executives of other departments all participated in a series of sessions including theory based activities, case study analyses, individual assignments and group work. The programme covered a broad range of modules such as the art of selling, presentation skills, negotiation skills as well as marketing and brand management.
Ian is a well-experienced sales professional who has vast amounts of experience in the areas of key account management, category management, distributor management, field sales and channel management. Having worked in Glaxo Smith Kline (GSK) for over 15 years in the UK and Poland holding the positions of Director Sales, Director European Key Accounts, he has now moved on to form his own training academy. He worked closely with the SFML team during the training programme to share his own knowledge and experiences, whilst encouraging SFML team members to build their own levels of confidence and rely on self-motivation to meet their targets.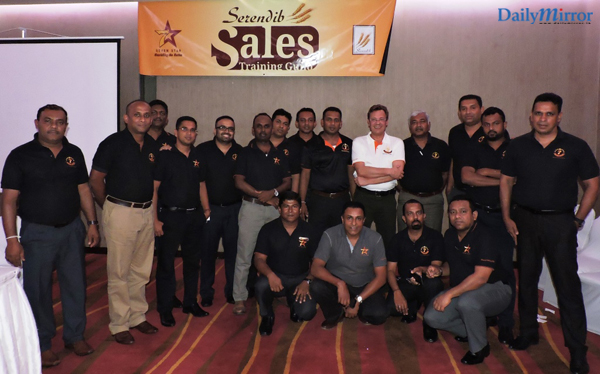 Commenting on the programme, Kevin O'Leary – CEO, SFML, said, "Mastering key inter-related skills that cover the areas of communication, negotiation and presentation, are essential for professionals who are part of a dynamic sales team. Programmes of this nature help our team members to strengthen their skill set and apply their knowledge in a manner that delivers results in the workplace. We were delighted that we were able to have a trainer of Ian's caliber conducting this programme, which was tailor-made to address the needs of our staff. Following this six-month long training initiative, we have seen a marked improvement in the confidence levels of our sales team. We believe that continuously providing high-quality training opportunities for our team members, is crucial to nurturing their talents and grooming them into well-rounded professionals and dynamic contributors to the company's growth."
Serendib Flour Mills (SFML) strives to provide a high quality and nutritious range of wheat flour products to bakers, hotels, households, industries and consumers across Sri Lanka, while providing its employees with the very best opportunities. Training and development is an integral part of the company's agenda and each year, the SFML invests in providing employees with access to high-quality training programmes that are conducted both overseas and locally. By ensuring that all team members are constantly improving their skills and capabilities, SFML is able to ensure that its sales force delivers a seamless customer service experience, backed by exceptional technical and after-sales support.