---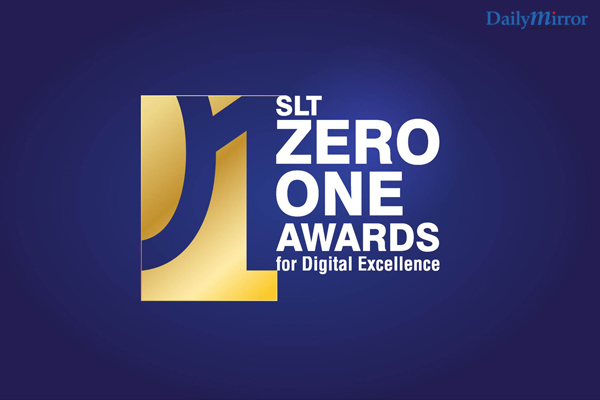 Sri Lanka Telecom has announced the approach of the SLT Zero One Awards (SLT 01Awards) Night, which will take place on the 30th of May, at the Hilton Colombo.
SLT ZeroOne Awards aims to encourage all Sri Lankans to innovate by using digital platforms for improved results and better future.The 01Awards program dedicated to recognize digital excellence in Sri Lanka, was launched on the 27th of September 2016 in the presence ofthe Minister of Telecommunication & Infrastructure, the Honorable Harin Fernando. The Minister was pleased with SLT's initiative to create a platform for the recognition and encouragement of the development of digital innovators and organizations.
"We are proud of the initiative taken by SLT to introduce these awards, which is the only such award campaign that targets such a wide scope of digital marketing activities as well as such diversity in applicants from across Sri Lanka. I believe that awards such as these will prove instrumental in enhancing and uplifting local talents in the digital field; thus it will prove to be a key contributor towards economic growth by providing organizations and individuals with tremendous opportunities locally as well as internationally through digital innovations", stated the Minister at the launching ceremony.
The presentation of awards occurs based on 3 categories – Main Category Awards, Lifetime Awards and Sector Awards, while the main category awards are divided into to further sectors – Institution & Individual.