---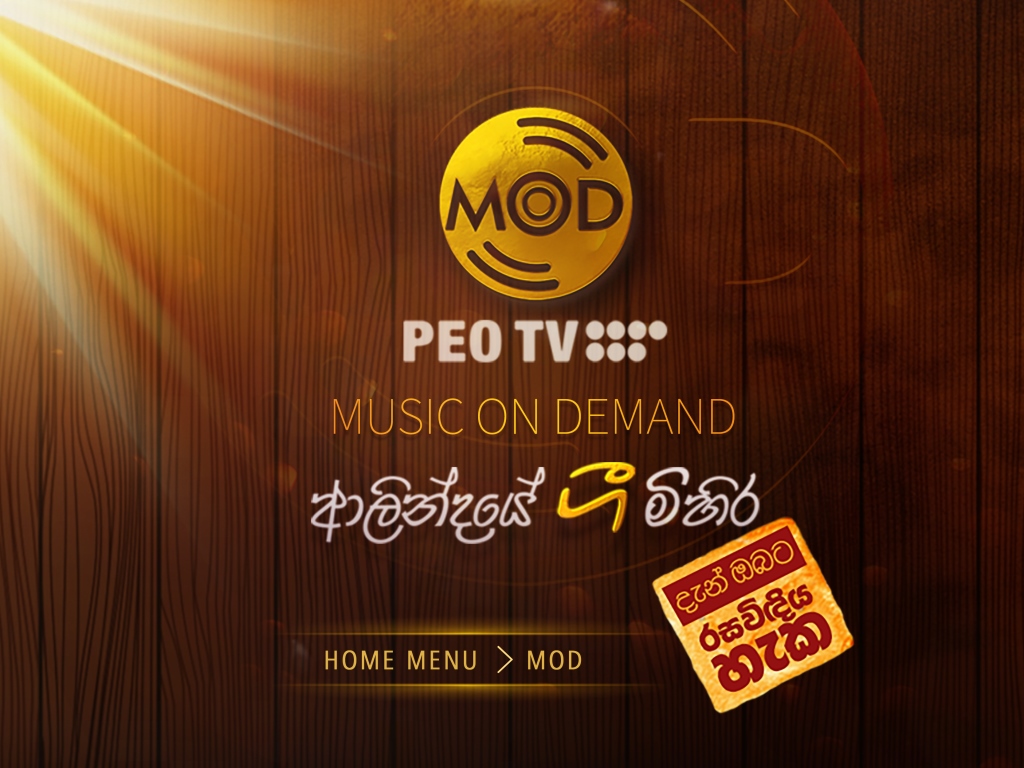 Sri Lanka Telecom (SLT) has come forward with yet another innovative entertainment option for their loyal customers in the form of 'Music On Demand' or MOD, a selective option for PEO TV viewers. This new addition has been set forth to cater to music lovers of all genres hailing from across the country, giving them the opportunity to click on the MOD option on the main menu and purchase their favourite music albums and to chill out to some musical entertainment in the comfort of their own homes.
PEO TV viewers can now easily gain access to a database of music albums from popular Sri Lankan artists under the 'Aalindaye Gee Mihira' concept. As always, SLT has shown versatility and resilience in the face of innovation when it comes to the broadcasting and entertainment sector through PEO TV for subscribers across the country.
In today's music and entertainment sector, up-and-coming music artists aspire to launch their careers and one day, find an avenue to work on their own musical albums and launch them into the market. The most common mediums that act as a platform for music enthusiasts to purchase their favourite artist's album is to opt for CD's or online streaming. With SLT's newest approach, everyone who is on board with PEO TV can now easily find their way amongst a variety of music albums that would suit their taste whilst also browse the latest musical introductions through Music On Demand.
The Television segment has always been an influential entity when it comes to reaching out to the masses. SLT PEO TV has added another realm within this segment by revolutionizing television concept with interactive capability. As the audio-visual segment that we all view via the television is commonly loved and enjoyed by each and every one of us, we tend to enjoy music visuals rather than only listening to audio music being televised. Now, watching and enjoying televised music visuals has been taken to a whole new level through PEO TV's MOD concept, whilst steering away from the traditional mode of simply listening to music that is selectively being broadcasted instead.
With PEO TV's new approach, SLT hopes to enliven fans across the country to try out new trends of entertainment whilst steering away from other traditional means of streaming music and giving artists an opportunity to entertain the nation and get their musical creations out there to an even larger audience. The MOD music database has been set about to be accessed through PEO TV.