---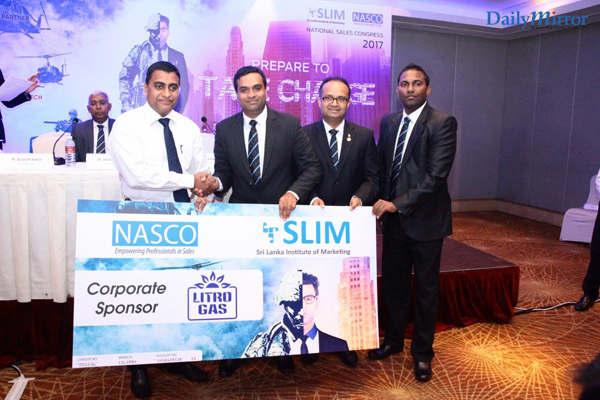 Mr. Chaminda Ediriwickrama - Director Sales and Marketing Affiars, Litro Gas presenting the dummy cheque to SLIM NASCO Committe
The Sri Lanka Institute of Marketing (SLIM) is pleased to announce that entries are now open until 6thJune 2017 for the eagerly-anticipated National Sales Congress (NASCO) 2017 and invites companies to champion its sales teams by nominating them for the prestigious awards. NASCO is a premier event dedicated to the efforts and performance of sales personnel and serves as a platform for companies to identify their top sales performers and motivate sales personnel to enhance and reach higher. The participants' brief for NASCO 2017 was held recently at Hilton Residencies while the NASCO 2017 Gala Award Ceremony will be held on October 2017. As the National Body of Marketing, SLIM has been in the forefront in fostering marketing knowledge and best practices in the country, and SLIM - NASCO is the only national event that recognises and rewards sales personnel covering a spectrum of business sectors.
Organized for the 17th consecutive year, NASCO awards are presented in 15 diverse business sectors under which categories territorial managers, sales executives/sales supervisors and front-liners are recognised. In addition to Gold, Silver and Bronze awards, best female sales personnel are also awarded under each category.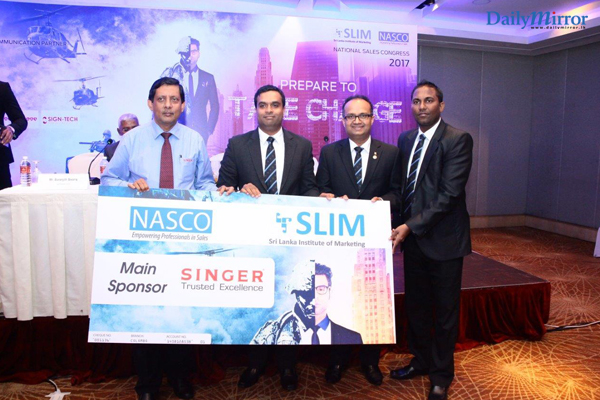 Mr. Kumar Samarasinge, Director Marketing , Singer PLC presenting the Dummy cheque to SLIM NASCO Committe
Karthik Elangovan, President - SLIM commented, "SLIM is delighted to invite entries for NASCO 2017 to recognise and reward outstanding sales personnel from diverse sectors who make an immense contribution to their company's success. The objective of NASCO Awards is to motivate and nurture the sales fraternity of the country by enhancing their learning curve in salesmanship. These awards also serve to facilitate cross industry sales learning, impart greater exposure to the country's sales professionals, build confidence among the wide spectrum of participants and comprehensively develop the leadership and presentation skills of participants. Winning a NASCO award can enhance careers of those nominated as it reflects the value that the company places on them. We expect NASCO 2017 to be an exciting platform for the sales fraternity to network amongst themselves and celebrate their noteworthy sales achievements."
Organisations can nominate up to two persons under territorial managers sector; four under sales executives/sales supervisors; and seven under front-liners. The period of performance review for entries is from 1January 2016 to 31 December 2016 and 1 March 2016 to 31 March 2017. Limited liability companies, partnerships and sole proprietorships duly registered and carrying on business in Sri Lanka can submit their entries for the awards. The sectors for nominations are: Fast Moving Consumer Goods (FMCG), Financial Services & Banking, Industrial, Media, Consumer Durables, Telecommunication, Fashion & Clothing, Healthcare, Modern Retail, Travel & Leisure, Insurance, Alcohol & Tobacco, and Corporate Selling.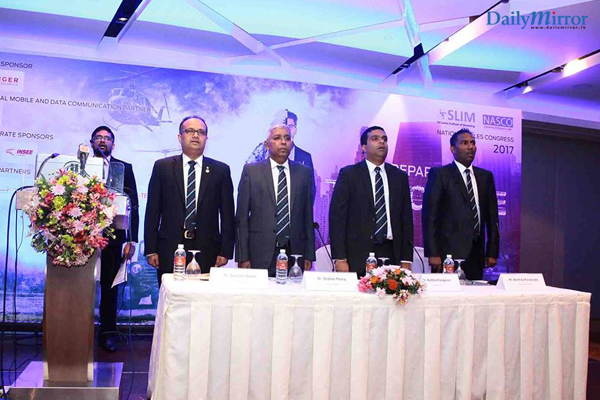 L to R - Mr. Suranjith Swaris - Vice President, SLIM, Mr. Stephan Paulraj - Head Judging Panel, Mr. Karthik Elangovan - President,SLIM and Mr. Manthika Ranasinghe - Project Chairman, SLIM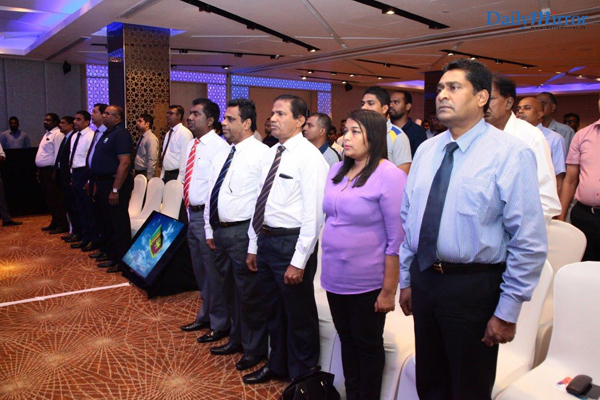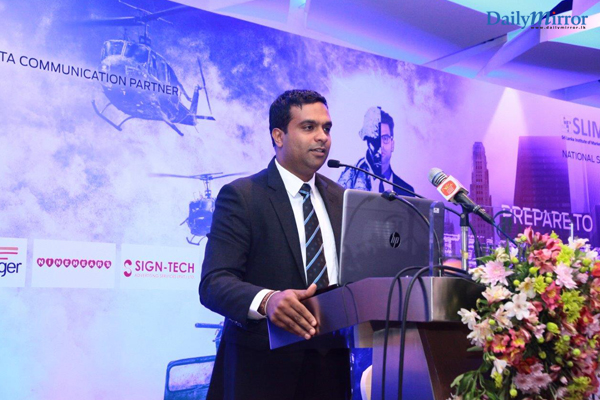 Mr. Karthik Elangovan - President, SLIM addressing the crowd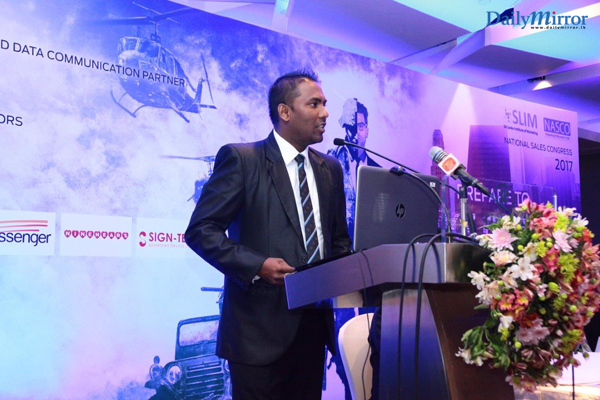 Mr. Manthika Ranasinghe - Project Chairman, SLIM addressing the crowd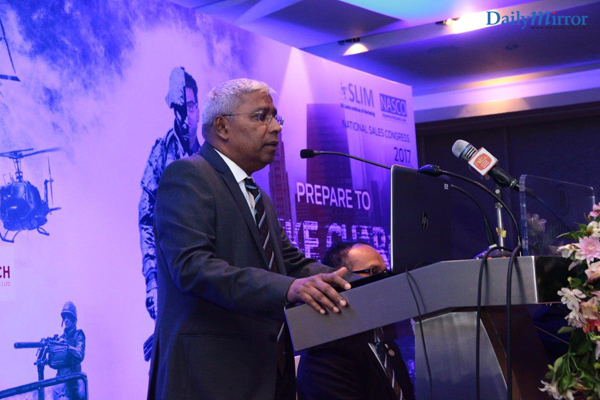 Mr. Stephan Paulraj - Head, Judging Panel Addressing the Gathering