---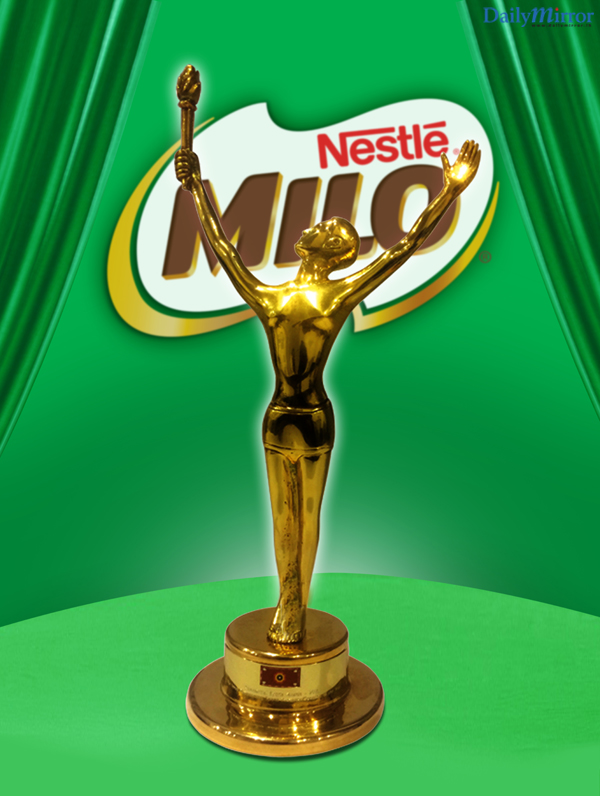 Nestlé Lanka's popular beverage and mega nutritious energy brand Milo, that has been associated with school sports at grassroot level for three decades and been an inspiration to kids, has won the 'Most Outstanding Junior Sports Promoter of the Year' at the recent 2016 Presidential Sports Awards. It received the Gold award, which is the highest form of recognition in this category.
The recognition is a salute to the brand's strong and long-standing efforts to provide children with the nourishment, energy, support and opportunities they need to live an active and healthy lifestyle. It is also a reflection of the positive impact Milo has on the local community, and the trust and respect it earns as a brand that advocates good nutrition and physical activity.
Said Norman Kannangara, Vice President – Beverages at Nestlé, "Empowering kids to lead an active lifestyle has been at the heart of the Milo brand for close to 30 years. Together with "Fuelling the winning spirit" of talented athletes across the country, we're committed to encouraging the physical fitness and wellbeing of children overall. We are indeed gratified and privileged to have received such an honour for our efforts, and remain committed to nourishing the ambitions of future generations."
Milo strives to instill an interest in sports among youth for reasons of health, wellness, discipline and leadership. By supporting national sport events, such as swimming, cricket, netball, athletics and rugby, it has been able to encourage over 1.6 million children every year to be physically active, thereby contributing to a healthier future for Sri Lankans. It has also supported many promising athletes in their careers.
Milo's journey in developing school sports has been a collective one, where the brand has partnered with official authorities, such as the Ministry of Sports, Ministry of Education, School's Sports Councils and School Sports Associations, along with teachers, coaches, parents and students. Local media has also played a significant supporting role in giving widespread publicity to these sporting events and bringing individual and team achievements to the limelight.
The Presidential Sports Awards is the pinnacle awards ceremony for national sports in the country. It is the ultimate recognition for national sportsmen and sportswomen, and also for sports promoters such as sponsors, media organisations, coaches and sport-related institutions.
The nominees in the 'Most Outstanding Junior Sports Promoter of the Year' category were judged on a number of criteria, including financial contributions made towards national school sports, and the performance of participants in the sponsored programmes.