---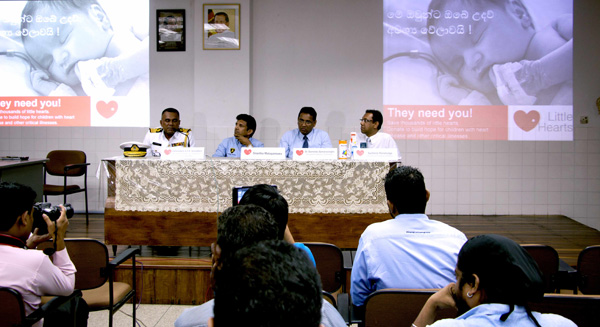 The unfortunate reality is that every year 3000 children are born with Congenital Heart Disease (CHD) in Sri Lanka. Deepening the lament is the fact that each day is a battle between life and death for every one of them, a struggle to keep their beautiful little hearts alive.
To combat this adverse situation, the Sri Lanka College of Pediatricians initiated the 'Little Hearts' project together with many other concerned citizens of Sri Lanka. The project aims to build a ten-story Cardiac and Critical Care Complex at the Lady Ridgeway Hospital.
At a recent press conference held to reiterate the importance of the project, world renowned Sri Lankan Racing Champion Dilantha Malagamuwaa pledged his commitment and continuous support for 'Little Hearts'. The highlight of the evening was the screening of the Little Hearts short film titled "I have a Beautiful Heart". The project committee also put forward the current status of the project, donation collected as well as the long and short term goals.
Speaking about Little Hearts, Dilantha Malagamuwa said "Every time I race, my heart beats fast, because a split second is enough to win or lose. But since I heard of the struggle these little hearts go through, my heart beats faster, because I feel their pain. I wonder if they'd lose their battle against time".
"Bringing a smile to my heart, the 'Little Hearts' project was launched. The Cardiac and Critical Care Complex we support to build will heal thousands of little hearts. This is not a simple task- this is the responsibility of an entire nation. That is why I joined the line of donors. But now, it is your turn to take this message across and help us extend our line of donors," he further added.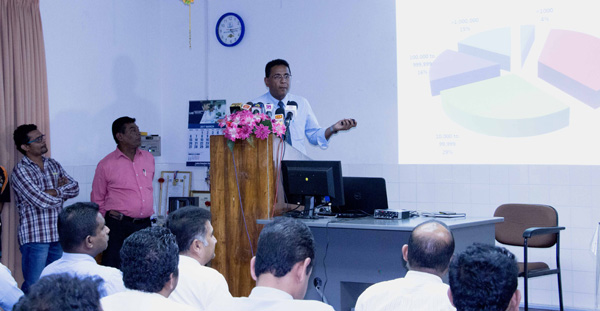 Chairperson of the 'Little Hearts' project Consultant Pediatric Cardiologist Dr. Duminda Samarasinghe speaking at the briefing said, "The project has gained massive support so far. With donations from thousands of kind hearted people we've raised around Rs.100 million. Now our goal is to start construction. Once we raise the full amount, we hope to complete the Cardiac complex and save these little hearts".
Every supporter of the Little Hearts positively look forward to the month of May this year for the construction to begin. Their only hope is to complete construction while receiving a steady flow of kind donations. The faster we extend the line of donors, the line of children who earnestly wait for treatment will shorten, saving thousands of little hearts.