---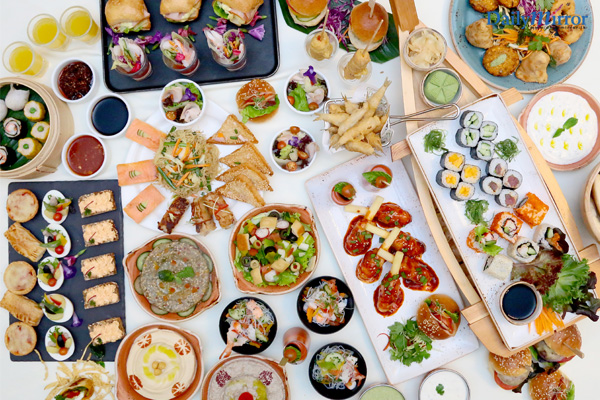 Some good things don't have to come to an end, not at all! In fact some good things can go on throughout the day. So what GRAZE KITCHEN has done starting Saturday 27th May, is extend their lavish and scrumptious High Tea to two sittings throughout the day on Saturdays, Poya days and any public holiday so that you can enjoy one of the best High Tea's in Colombo at leisure.
The Endless High Tea will consist over 100 sweet and savoury choices; from the juice of the day, ice coffee, ice tea, seasonal fruits, sandwiches and cold snacks, delicious hot bites from the panini griller, chilled shooters, an Arabic Mezzah, cheese selection, condiments, from the streets of Tokyo, western bites, pizza, local short eats, an array of East Asian delights, Mumbai favorites, a sugar attack and baker's delight!
The buffet is priced at Rs 2388nett per person. The first sitting is from 12nn to 2.30pm (last reservation at 1.30pm) and the second sitting is from 3pm to 5pm (last reservation at 4pm).
For reservations please call the GRAZE KITCHEN on 2492492. www.hitoncolombo1.com. fb/HiltonColombo.