---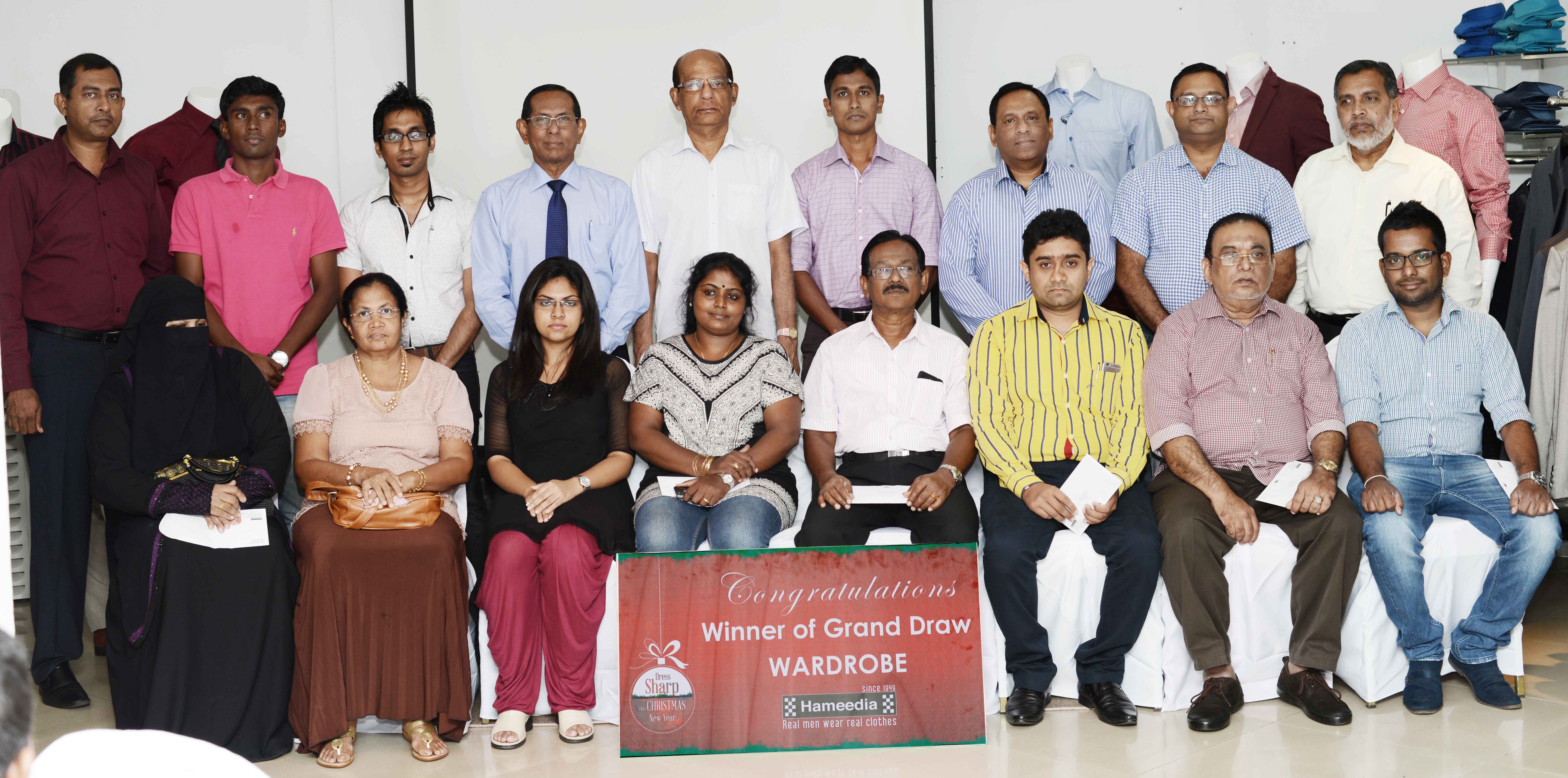 Hameedia, the leadingmenswearspecialist in Sri Lanka recentlyheld an event at Hameedia's Wellawatte to honour the 20 lucky winners of the Dress Sharp Christmas Promotion.Hameediahas continuously set the benchmark in the fashion industry and recently showcased the best of its menswear collections during Christmas, to provide modern and trendy attire for gents during the season.
Everypurchase of Rs. 7,500.00 and aboveentitledcustomers to a voucher worthRs. 1,000.00 and a free entry to a grand raffledraw, where the 20 lucky winners wereawardedwitha wardrobe (clothing) to the value of Rs. 100,000.00.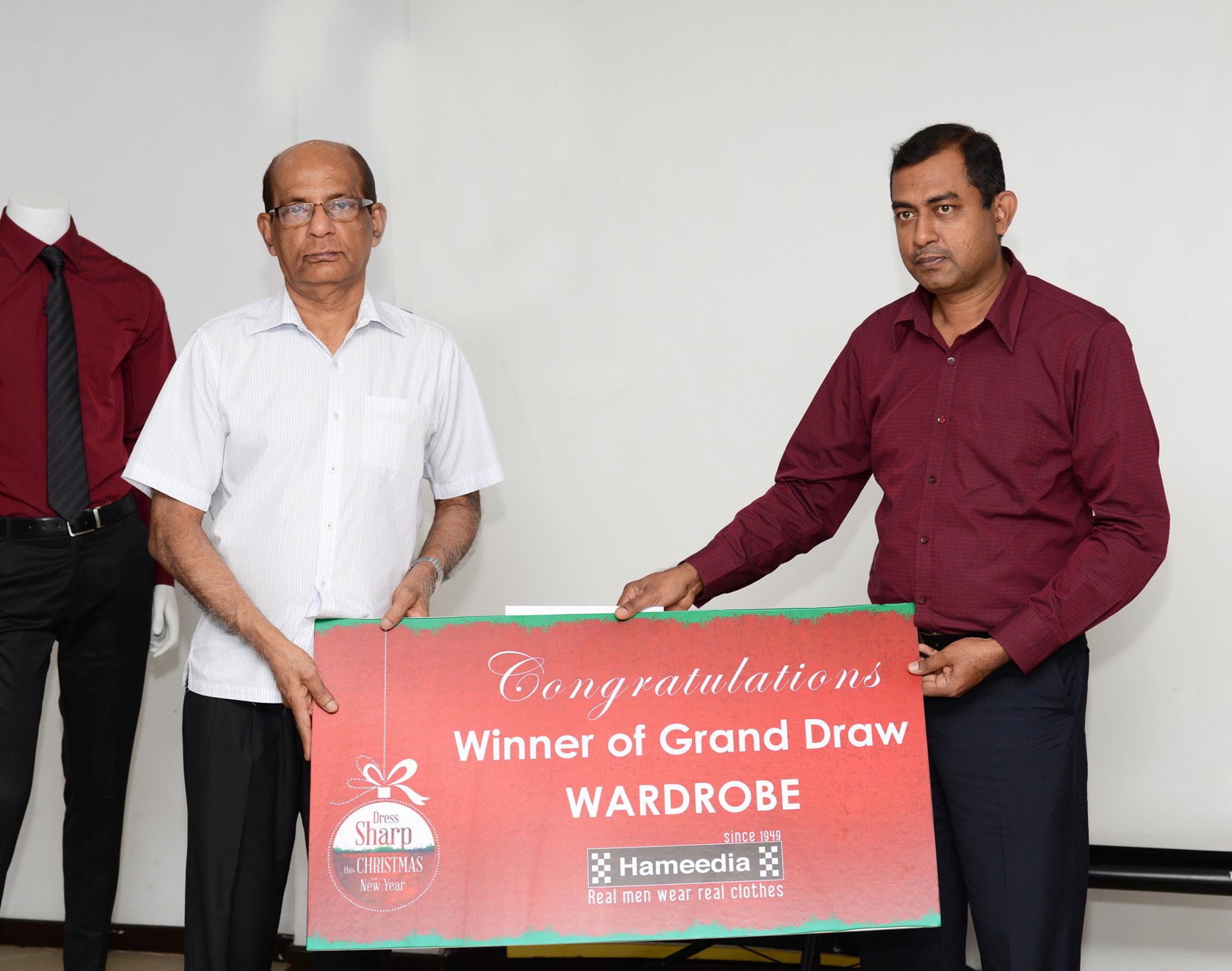 "This was the first time I won a raffledrawthisbigand I was able to buyclothes for mywholefamily. As a regularcustomer of Hameedia,I'mveryimpressedwiththeirquality of clothing and the effort they put to givebettercustomer service. Theyreallyseem to beimprovingday by day. I do hopetheykeepinnovatingseasonalpromotions likeDress Sharp to reward the customers in the future as well." said Mr. Walter Chandralal,one of the luckydraw winners.
Mr. W.A.C.K Weerasinghe, anotherlucky winner stated ''I have been a Hameediacustomereversince I wasintroduced bymyuncle 10 yearsago. I wear LeBondalthoughI'vethought about switching to Envoy. I'mreallyhappy about the quality of theirclothes and Hameedia'swill continue to bemy first choice''.
The men'seveningshirt collection isavailable at all Hameedia showrooms throughout the portfolio of LeBond, Envoy and FH brands, which are made from the finest high qualityfabrics.
The eveningshirtsfrom the men's 'FH' designer wear Collection - created by renownedmenswearspecialistFouzulHameed, willbeavailableexclusively at the HameediaWellawatte showroom. Staying up-to-date with trends in the men'sfashionindustry, Hameediafeatures a collection of stunningmen'sevening wear, made fromhandloom and power loomfabrics, casualshirts made fromprintedcotton and linenfabrics, alongwith a range of shirts in multiple colours and styles, featuringbothbutton down collars and slim collars.Apartfrom the evening wear colletion, customerscanalsopurchaseother high qualityclothing items fromHameedia'scasual brands; Envoy Sport, EnvoyLinen Club, LB Sport, LB Leisure, Lee, Wrangler and many more.
Commenting on the Christmas promotion FouzulHameed - Managing Director, Hameediastated, "We are alwayslooking for new ways to celebratewithourvaluedcustomers. We are dedicated to offerourcustomers the very best and wetailor-make all promotions to meettheirspecificneeds. I'mthirlled to seethattheyenjoyedour Christmas and New Yearpromotion."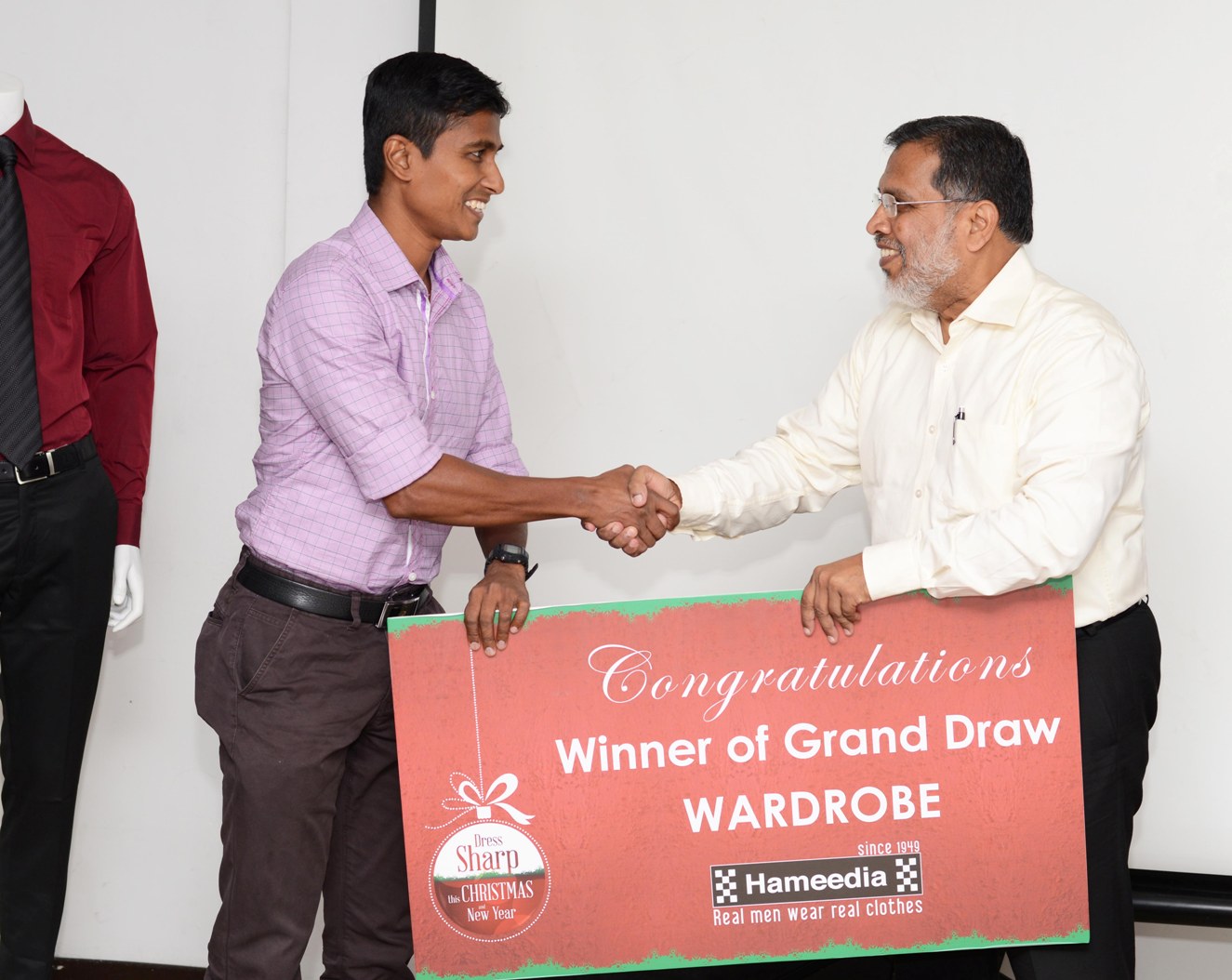 Hameediawasestablishedin 1949 and has grown to become a household brand in Sri Lanka. Renowned for high quality custom tailoring and ready-made clothes for gentlemen, the Hameedia multi-brand retail stores house a collection of qualitymenswear brands including Le Bond, Envoy, Signature, Raymond, Lee and adidas to name a few. Hameediaalsopridesitself on offeringexceptional standards of service to ensurethat clients enjoy a positive and personalizedexperience at each store. With a network of over 30 outletsacross Sri Lanka and a team of over 1000 employees, Hameedia has a strong local presence and has alsoexpandedgloballywithoutlets in the Maldives and Australia.