---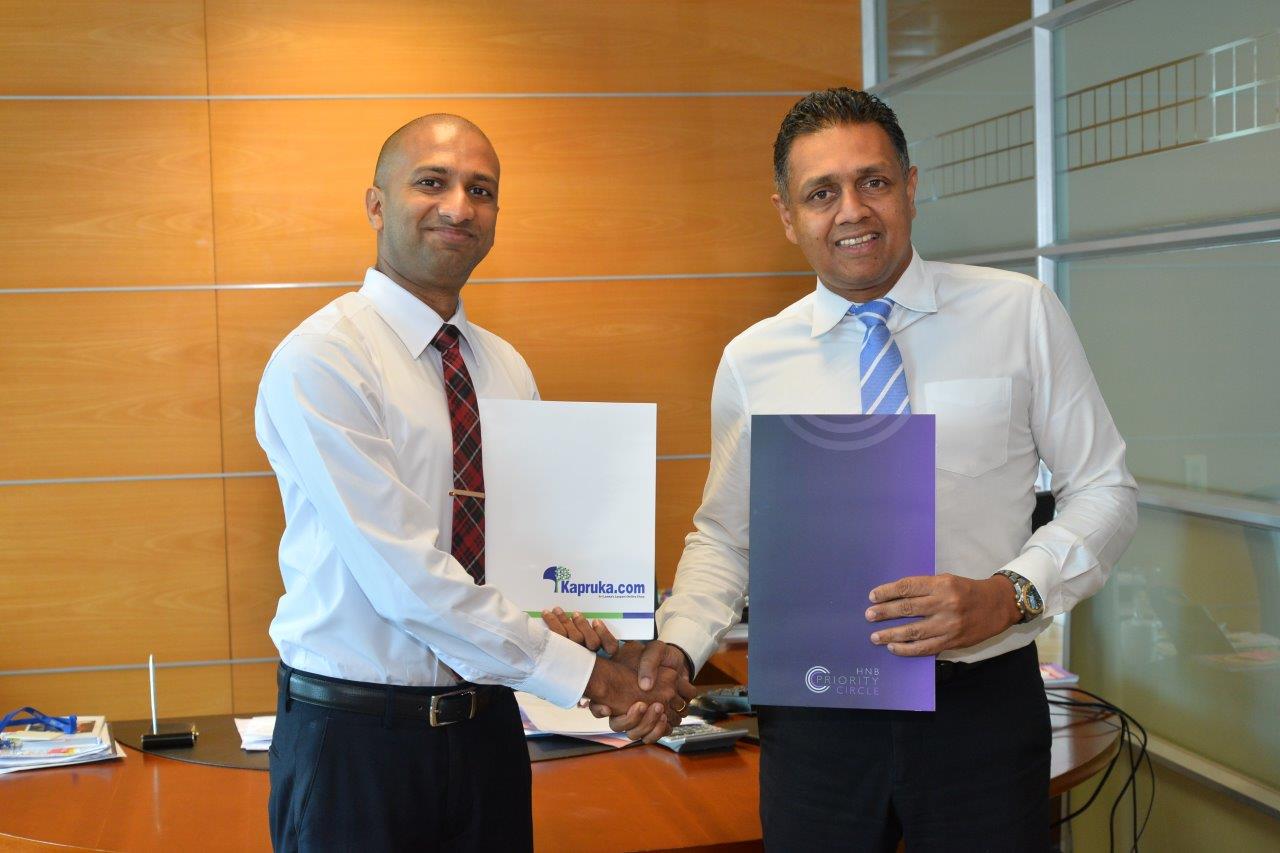 Picture shows Thimal Perera – Deputy General Manager-Retail & SME Banking, HNB, exchanging the MOU with Dulith Herath- Chairman, Kapruka.Com,
HNB announced its commencement of concierge services for their high net-worth customers at 'Club' and 'Priority Circle' giving them 24x7 access to bespoke services which is much likely of having a Personal Assistant or a Porter. HNB will be using 'Kapruka', Sri Lanka's largest e-commerce platform and on-line shop for a wide variety of luxury gift items ranging from Chocolates to Cup-Cakes and flowers to curated vegetable boxes. HNB's 'Club' and 'Priority Circle' customers have access to this privilege through the dedicated website – www.hnbshop.lk
HNB's Head of Private Banking, Sivarajah Nandakumar, said "We recognized that there was an opportunity for a well-designed concierge service catering to a growing group of seasoned Private Banking customers whose lifestyle demands are such that they would greatly appreciate this service".
The personal concierge service offered by HNB aims at taking care of the finer details of a customer's personal commitments to family and friends by offering a platform with a click of a button, a Team of service professionals will ensure delivery of bespoke items from an array that's available on the website.
"Our client's needs are foremost in our mind and we understand that time spent on selecting / purchasing of Chocolates and Flowers and delivery of presents could be time consuming. We at HNB have taken care of that aspect by offering the personalized shopping for the convenience of our valued clients and HNB's high networth customers at 'Club' and 'Priority Circle' will now be able to avail the services through the website www.hnbshop.lk." summed up Nandakumar.