---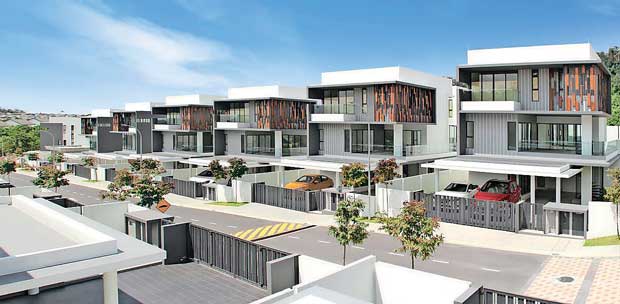 An interesting trend evolving in Sri Lanka is the concept of 'gated communities' or 'gated living'. This concept has been very popular across the world with countries like Malaysia embracing it in the early 1990's.
This concept is not new for Sri Lanka either but what is clearly evident is that the trend is towards suburban areas with a smaller number of units typically 10 to 20 in total. Over the years many authors have attempted to define the concept of gated communities.
In the simplest form,a gated community is a physical space or development which has restricted access to outsiders whilst having a common code of conduct among tenants (residents) within the development. A typical development therefore, may be surrounded by fences, walls, or other natural barriers that limit the access to people who are not part or residents of the development. A gated community development can include town houses, duplex units, semi-detached houses, bungalows, villas and also apartments.
However, there are some design and functional characteristics that differentiate a gated community/ living development with other residential developments. The main characteristics are as follows:
Increased emphasis on security – The prime consideration of any gated community is security. From the starting point or entrance of the development to the individual residential units, security and safety is managed through physical personnel and the use of technology such as CCTV camera's and IOT based devices.
Integrated facilities – gated communities often have common internal roads, recreational facilities such as a swimming pool, a gymnasium,walking paths, a common park(s), a children's play area, and a mini-mart,clubhouse facilities,round the clock maintenance, and more.
Lifestyle based living – gated communities often have people who have similar lifestyle preferences and aspirations. Most gated community developers allow prospective buyers the flexibility to customize their units which may not necessarily be the case with an apartment complex.
A quiet living experience – gated communities are well known to offer a quiet and serene environment in comparison to the noise, pollution and traffic associated with typical city development.
Research conducted by Paramount Realty recently identified opportunities for growth and development in Tier II cities and believes that these cities provide significant opportunities for both developers and investors.
Paramount Realty focuses on bringing the 'affordable living concept' to these emerging cities through novel concepts. Inspired by a vision to be the market leader in providing innovative real estate solutions, Paramount identifies the need to fulfil the emerging trend for gated communities/livingin suburban Sri Lanka. Therefore, the company will be launching two gated community projects in Panadura and Hokandara. These Emerging Tier II cities have been selected due to their demographic and psychographic profiles, existing and planned infrastructure, close proximity to city limits and the overall demand for housing in these locations. Each of the gated community projects of Paramount will have enhanced security features, common facilities, comfortable living spaces, functionality based design and modern amenities all at affordable price.