---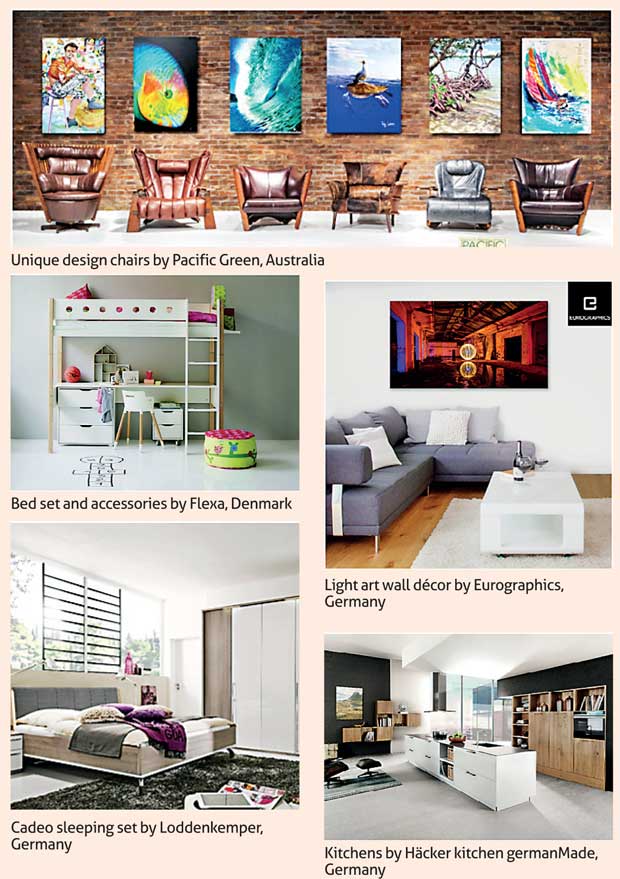 The promise to make sure every brand and product that is represented at the Fine Furniture showroom would exceed the expectations and deliver the sort of satisfaction that is always desired by its consumers. Now, Fine Furniture opens doors and welcomes its customers to an even larger physical space designed to enthral with new perspectives of interior design and homeware.
The best part about all this excitement is the fact that the company has been very active in acquiring the ability to provide the Sri Lankan consumer with a whole gamut of new brands that will fill three floors of its lifestyle department store.
Kitchen solutions are provided by Häcker kitchen germanMade, which is customizable to a customer's individual requirement and modular kitchen solutions with limited finish and work top options by Häcker Smart, a development made by Fine Furniture in partnership with Häcker kitchen, exclusively for the Sri Lankan market. Miele, Bosch and Brandt appliances complement the above kitchen solutions.
The furniture solutions are provided by Loddenkemper, another brand from Germany, which offers bedroom sets, wardrobe solutions as well as TV unit displays in a variety of colours and finishes to choose from. Koinor offers upholstered sofas and dining benches and chairs either with fabric or leather finishes. Alpa Salotti, an Italian design brand, further offers customers with a mid-range of upholstered sofas to suite the living space.
Fine Furniture with this new expansion has also introduced kids' furniture by Flexa, a well-known brand from Denmark, which offers cots and beds and accessories to complement and complete a child's wants and liking.
Looking into catering to each section of the home, now the company also houses brands such as Bovictus with decorative table or tupper ware, garden lights and bath accessories, Masterlight with lighting solutions, Metaltex, which provides kitchen, storage and laundry solutions as well as Eurographics to decorate the walls.
Furthermore, with the introduction of extended service and warranty plan by Fine Furniture, the customer is allowed the ability to extend the warranty on selected products for a reasonable charge, according to their preference. So, for all products that come with a five-year warranty, the option is available to extend it to 10 years and for products that come with a one-year warranty the option is there to extend it up to three years. This plan also includes the 'buy back' option for upgrades.
Fine Furniture's new lifestyle department store is the result of the relationship the company has built in the last four years of its business with its client and with the promise and assurance to serve them better.