---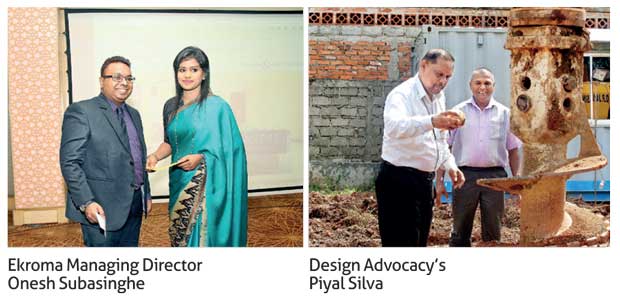 Bringing the concept of boutique apartments to life, Ekroma Realtors, a Board of Investment (BOI)-approved real estate and development company, has a vision of introducing uniquely designed living spaces to discerning Sri Lankan homeowners.
The concept of boutique-style apartments is best defined as a luxurious space that is unique and trendy.
Elegant 16, the trademark luxury property on Elvitigala Mawatha, designed by Ekroma Realtors, is a specially designed open space plan that is accompanied by great grandeur. When conceptualizing the project, Ekroma partnered with Design Advocacy (Pvt.) Ltd, spearheaded by the highly celebrated architect Piyal Silva.
Design Advocacy provides consortium consultancy services for complex integrated projects and the services offered promotes and facilitates innovation and sustainable action. The services undertaken by the company consist of architectural designs, structural designs, MEP services, quantity surveying, construction management and project management.
The project was also supported by D.P. Jayasinghe and Sons, who undertook and efficiently completed the piling project while the overall civil contractor in charge of the project is N&A Engineering Services. The vital sales and marketing aspect for Ekroma Realtors is handled by renowned property marketing company Invoke (Pvt.) Ltd.
Elegant 16, which will be completed in 2018, will comprise of two to three bedroom units ranging between 900 - 2000 square feet. Uniquely the developer will also allow its residents to personalize the space according to their needs. The location of the residential neighbourhood is also one of the factors that will contribute to their success as the luxury property is situated in close proximity to major landmarks such as hospitals, malls and supermarkets.
The residents are also given the opportunity to enjoy state-of-the-art facilities such as a swimming pool, gym, function room, rooftop recreational area, BBQ area, jogging path, kids play space and much more.
Since the initiation of the partnership between Ekroma Realtors and Design Advocacy in August of 2015, the two parties have worked together very closely to ensure that the homeowners at Elegant 16 get a premium home in a highly lucrative real estate market.