---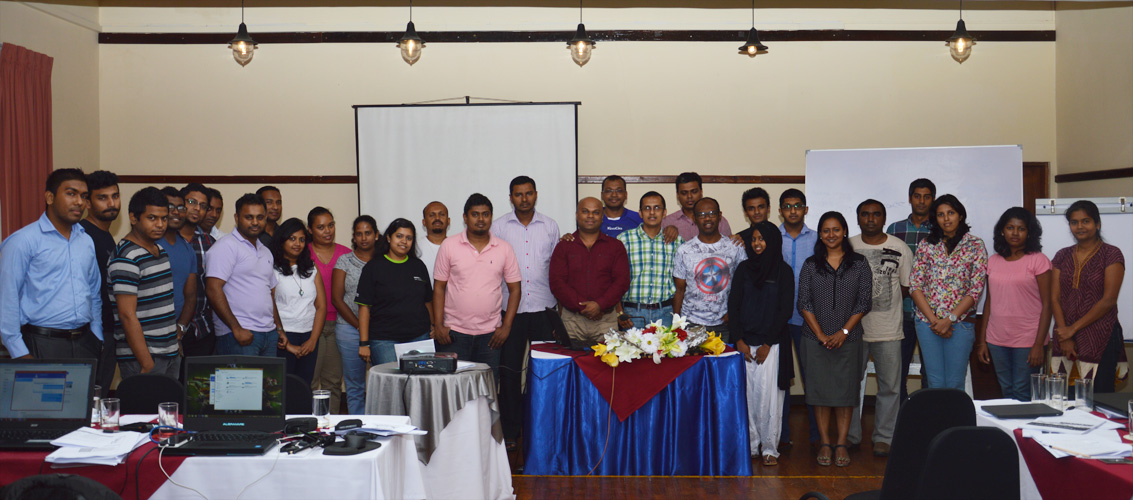 Filling a gap in the local education industry and catering to the increasing demand for properly trained digital marketing professionals, eBusiness Academy, in partnership with the Sri Lanka Technological Campus, has come forward to launch a professional diploma program in digital marketing in Sri Lanka.
The six months diploma program will consist of 10 modules, spanning marketing strategy development for the digital age, search engine marketing, social media marketing, inbound marketing, mobile marketing, web analytics and many more current topics. The course further includes a one-day strategy workshop for integrating digital marketing with traditional marketing, and a practical assignment for the participants of the course.
"This diploma course will offer the opportunity for you to learn from Sri Lanka's most experienced digital marketing professionals and then earn a professional diploma from Sri Lanka Technological Campus," said Mr. Rohan Jayaweera, a key resource person in this diploma program, who is also the Head of Corporate Strategy at Sri Lanka Technological Campus.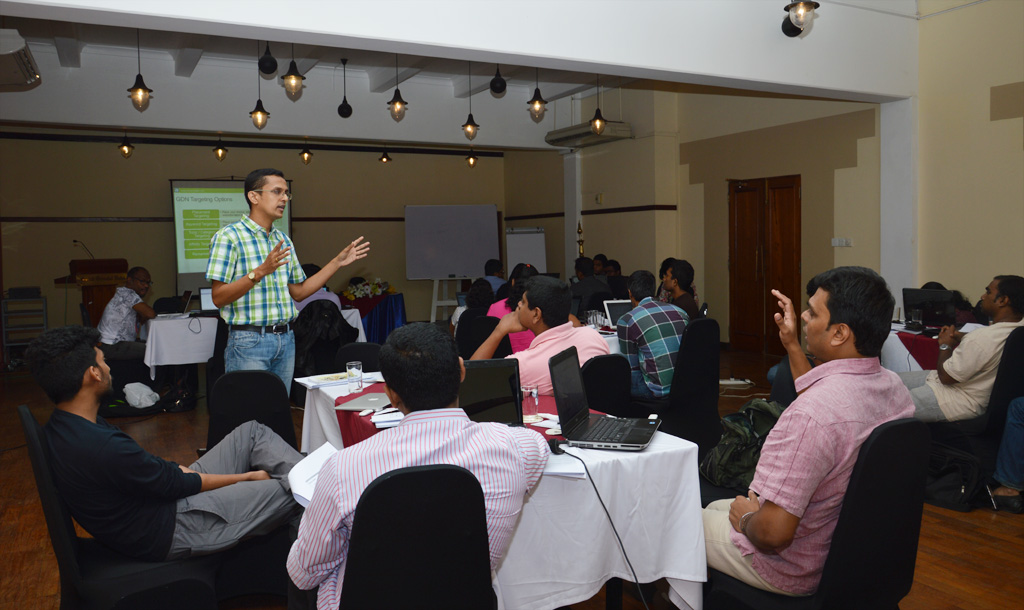 Mr. Ragulan Tharmakulasingam, Director/COO of eBusiness Academy said "This Professional Diploma in Digital Marketing is a program for the practicing digital marketing professional in Sri Lanka to enhance their knowledge and skills in digital marketing. It also aims to provide a theoretical as well as practical knowledge to those who may have just started or plan to start their career in the fields of Digital Marketing, eCommerce and eBusiness Management."

He further added "This is probably the best digital marketing training you can give your marketing staff in Sri Lanka. We selected Sri Lanka's most experienced digital marketing professionals; each specialized in their own area of expertise".
The resource persons panel of this diploma program consists of Mr. Rohan Jayaweera,COO Antyra Solutions (Pvt) Ltd; Mr. Gamika De Silva, AGM Marketing - Seylan Bank PLC; Mr. Amitha Amarasinghe, Head of [email protected], Sri Lanka; Mr. Suranga Priyashantha, Senior SEO & Social Media Manager at Fairfax Media, Australia; Mr. Mohenesh Chamith Buthgumwa, Senior Manager - Digital Media for Team Unilever at Mindshare; Mr. Milinda Tillekeratne,Manager - Online Marketing & eSales at Dialog Axiata; Ms. Gayathri Seneviratne,Assistant Manager eCommerce at Jetwing Group; Ms. Upeksha Premathilake,Digital Marketing Consultant; Mr. Chamara Peiris,Director of Marketing at Cinergix/Creately; and Mr. Manupriya Jayathilake,CEO at eVentures.

eBusiness Academy (eBA)is the pioneering digital marketing education provider in Sri Lanka, having offered professional qualifications and training in the fields of Digital Marketing eCommerce, Social Media Marketing and Business Analytics since 2009.
EBA has successfully conducted more than 15 training workshops in Digital Marketing, Search Engine Optimization and Social Media Marketing, attended by over 1500 participants. Since 2012, eBA has offered Certification Programs in eMarketing and Social Media Marketing.
EBA has partnered with SLTC, a fully owned subsidiary of Sri Lanka Telecom PLC, to offer this Diploma Program, where SLTC is the awarding body. You can obtain more information about this program by visiting EBA's website at: www.ebusinessacademy.org