---
PHD Sri Lanka's Alternaetuncovers hidden secrets at Lanka Comicon
Still riding high from being crowned Sri Lanka's Digital Agency of the Year at Campaign Asia, PHD Sri Lanka's digital arm Alternaet brought more of their creative offerings to this year's Lanka Comic Con – a two-day event that's quickly gained nationwide popularity for its colour and quirkiness.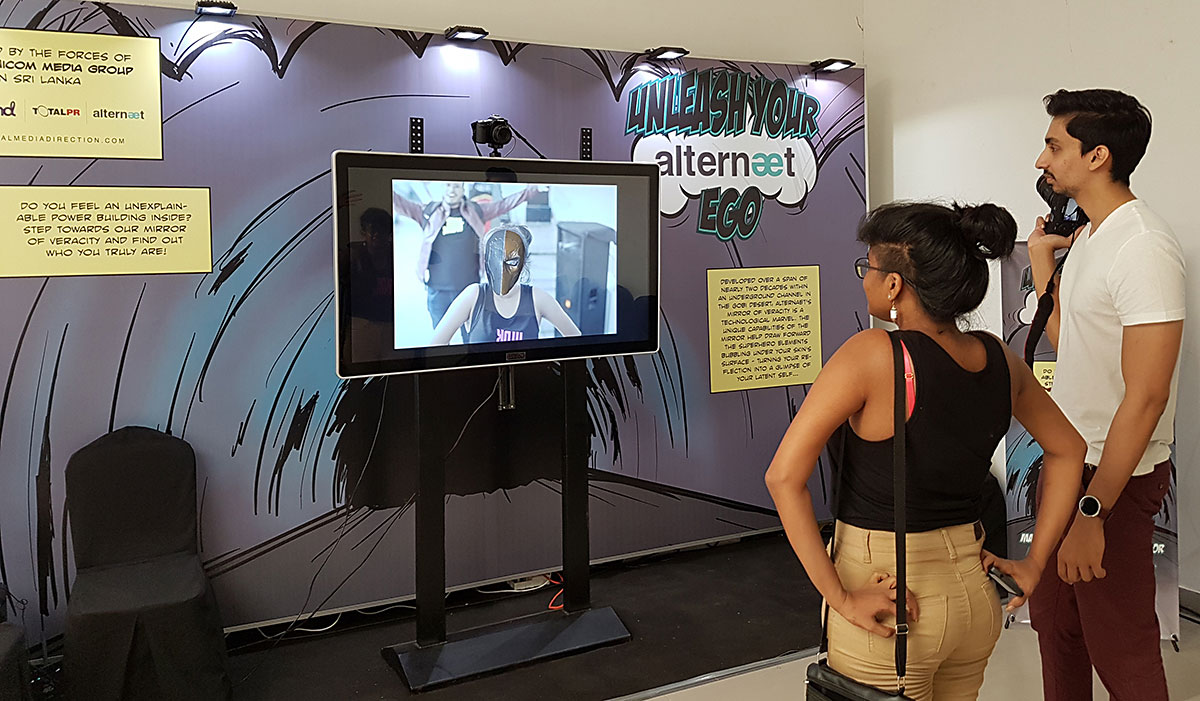 The digital agency constructed what they termed a "Mirror of Veracity", and daredeveryone from comic collectors to costumed cosplayers to look into their reflections and glimpse their true alter – or Alternaet – egos.
The giant screen then generated a variety of superhero (and supervillain!) masks over the faces of these unsuspecting event-goers. Some screamed, some laughed, and some were pleasantly surprised – such as a Captain America cosplayer who found his hero's iconic mask overlaid over his matching outfit.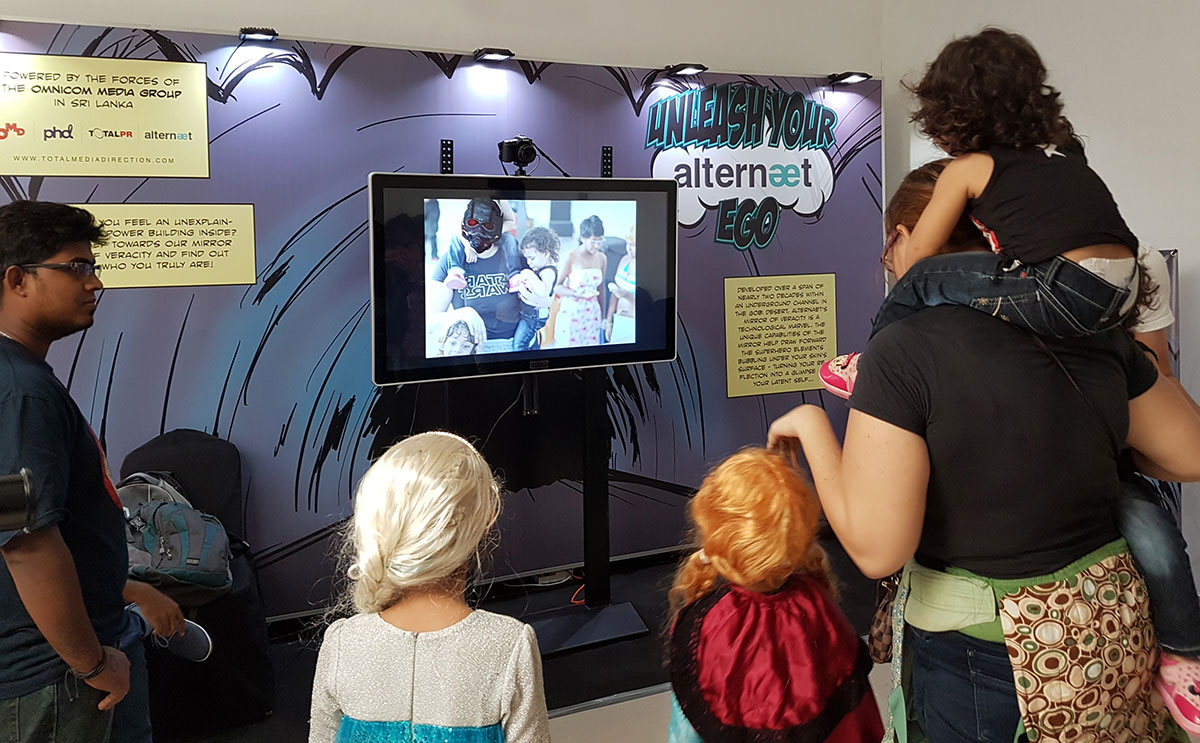 This isn't the first time Alternaet has orchestrated an out of the box digital event. For Christmas last year the agency partnered with SLT on an augmented reality project which brought an animated snowman to the corridors of Majestic City, much to the delight of many children - and quite a few grown-ups as well!
The agency stresses that their one goal is to show naysayers just what digital can do, and bring it to the forefront of a country that's embracing it at an increasingly rapid pace. Keith Wijesuriya, CEO, shared that through their work with PHD's international network – which includes clients such as HP and Google – Alternaet boasts the experience and the resources to think big, and the understanding on how to bring such ideas into a local environment.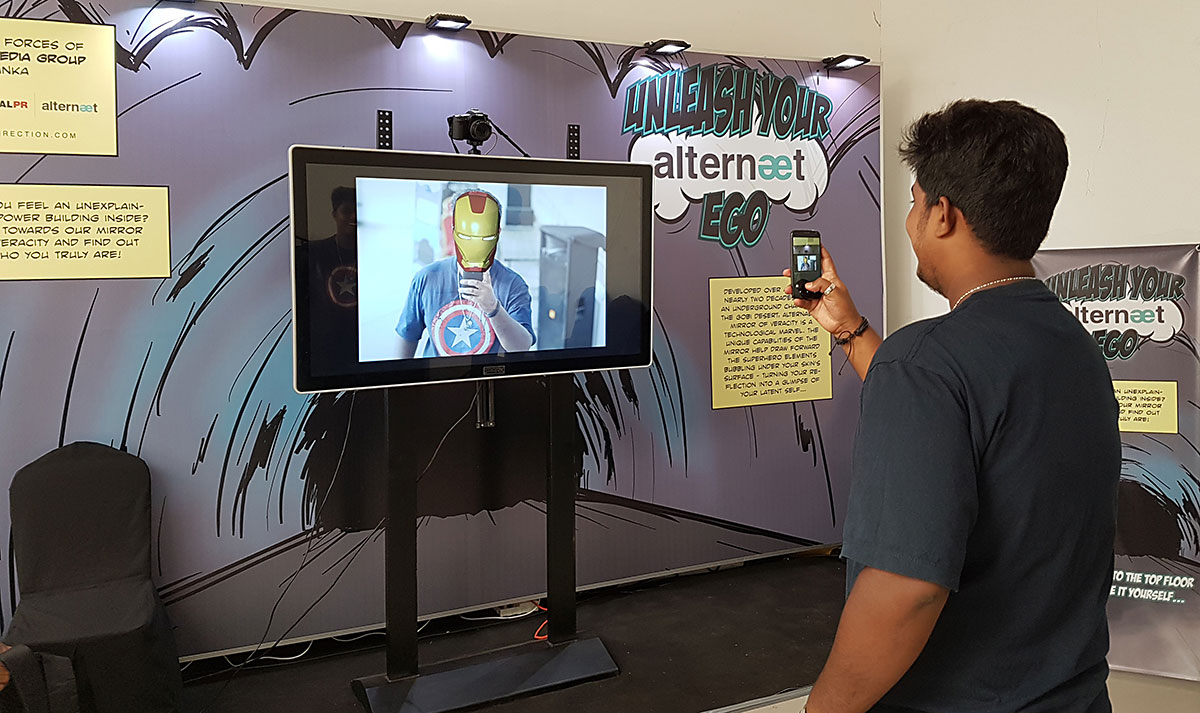 "Digital is still so fresh and new – even on a global scale," Keith commented. "And it's constantly evolving, which makes it an exciting platform to work on. What we want to do with Alternaet is showcase how fun and intuitive digital can be, and how that makes it such a strong channel to help connect brands to their customers."
He also hinted that Alternaet's next big project might be coming a lot sooner than we think – but was tight lipped on any details.
"We want to keep this momentum going. Comic Con was an amazing experience, and we've got another idea in the works. It'll be a surprise, and hopefully it'll make a lot of people very happy."
You can keep up with Alternaet and PHD Sri Lanka on their respective Facebook pages:
https://www.facebook.com/alternaet
https://www.facebook.com/phdsl