---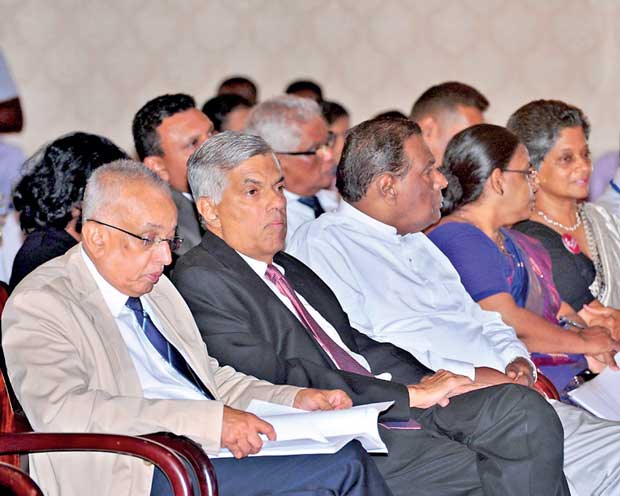 The Ministry of Development Strategies and International Trade and the Sri Lanka Export Development Board (EDB) conducted the first national symposium for Sri Lanka's National Export Strategy (NES) with more than 150 public and private sector representatives to plan the next export growth cycle of the country.
The development of an NES is a central component of the 'EU – Sri Lanka trade-related assistance: Increasing SMEs trade competitiveness in regional and EU markets' project which is funded by the European Union and implemented by the International Trade Centre.
The first national symposium unveiled the design process for the NES and provided a platform for public and private stakeholders to discuss their strategic vision for Sri Lanka's export growth. The two days of consultation confirm the export performance diagnostics and define the main strategic orientations for the NES, including priority sectors and the selection of trade functions. Following this initial event, meetings will be held in Colombo and the regions to define specific sector level action plans.
The NES will support Sri Lanka's economic vision of strengthening the competitiveness of the country's private sector to achieve inclusive and sustainable growth. The consultative process will lead public sector institutions and private sector enterprises to design a common and agreed plan for growing and diversifying Sri Lanka's export products and reaching new target destinations. The NES will focus on a number of priority sectors and key trade support functions, selected based on a quantitative and qualitative analysis of Sri Lanka's export competitiveness, to ensure a prioritized focus.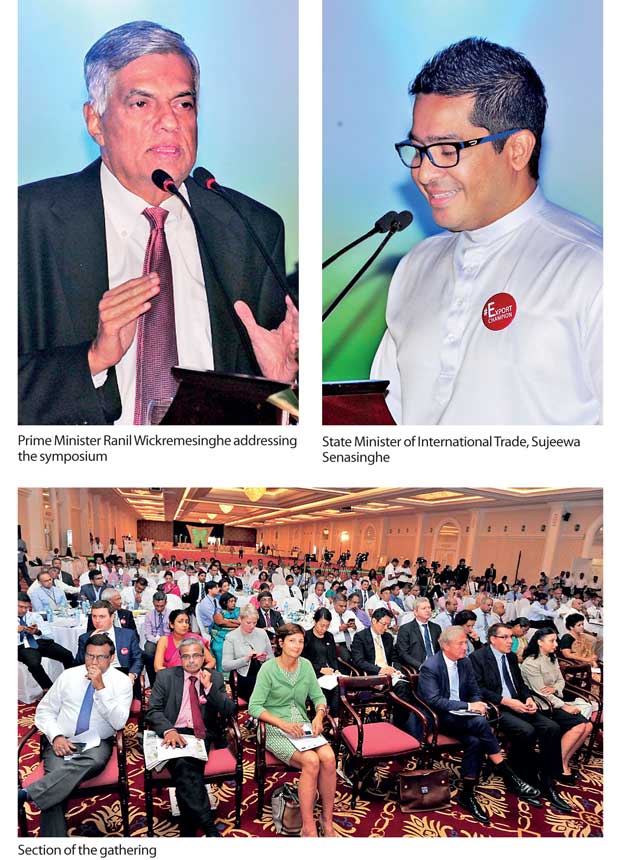 The Prime Minister's economic policy statement emphasized that new strategies are required to undertake necessary reforms to increase, diversify and introduce innovation in export development, aimed at increasing revenue, creating employment and reducing Sri Lanka's trade deficit.
Malik Samarawickrama, Minister of Development Strategies and International Trade, considers that "Sri Lanka is embarking on an ambitious set of economic changes, where innovation and entrepreneurship will be key drivers of export competitiveness for economic growth. The country's policy seeks to re-balance its economic growth model to be more outward oriented, private sector – led, knowledge intensive, and one that will successfully develop and make available higher value goods and services. The NES will place specific focus on ensuring these priorities are implemented rapidly by the relevant public and private institutions at sector and regional levels, and in close coordination with development partners".
Sujeewa Senasinghe, State Minister of International Trade, expressed that "Sri Lanka has become a rapidly emerging growth centre in Asia in the current international economic context, with one of the most vibrant and dynamic economies in the South Asian Region. Liberal market oriented policies have accelerated the development process and opened new vistas for investment and business opportunities in the country. The government's approach is based on the principle that the public sector facilitates the development of the export sector engaging the private sector in strong public private dialogues (PPDs) while at the same time encouraging the private sector to own and drive the export sector.
As the navigator having a direct and a considerable bearing on the success of the National Export Strategy (NES) process, I believe that the NES will serve as a road map to increase exports and value creation while linking our economy into global value chains, thus ensuring sustainable development with greater prosperity for the people of Sri Lanka."
Indira Malwatte, Chairperson and Chief Executive of EDB said, "The steady advancement of worldwide market demands for more specialised products, evolving supply conditions and emergence of modern technology, highlights the significance of developing a strategic vision for export development. The Government of Sri Lanka has embarked on developing and promoting exports of the country, giving it the highest priority, to increase and consolidate foreign exchange earnings, which will create new employment, build skills and capacities and attract export driven investments which will result in enhanced economic and social benefits and improved life styles for all Sri Lankans. The NES initiative will support Sri Lanka's economic vision of strengthening public private dialogue and partnering with the nation's private sector, to achieve the country's economic objectives and goals."
Harin de Silva, Chairman of the Exporters' Association of Sri Lanka said, "The EASL has continuously campaigned for greater engagement between government and private sector. We fully support the endeavor of developing and implementing a National Export Strategy (NES) for Sri Lanka. We look forward to building a durable public-private coordination to drive export growth and for the successful implementation of the NES, which will also be driven directly by private sector inputs."
The Ambassador of the European Union to Sri Lanka and the Maldives, Tung-Lai Margue said, "Sri Lanka has been identified as a 'Market of the future; by Euromonitor and as a key trade partner in South East Asia. The national export strategy will help strengthen Sri Lanka's ability to maximize the benefits of greater trade exposure in regional and EU markets. The EU's Trade-Related Assistance to Sri Lanka project aims to boost the country's trade competitiveness, while also contributing to socio-economic development."
---
National exports strategy key to development agenda: Minister
Following is the message by Minister of Development Strategies and International Trade Malik Samarawickrama, delivered to mark Sri Lanka's First National Export Strategy Symposium held at the Temple Trees.
The government's vision is for Sri Lanka to be the next economic success story in Asia. Thus, exports play a vital role, if not the only option available for the country.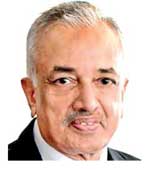 Although the fundamental aspects have been discussed at almost all forums and throughout the past decades, Sri Lanka has not been able to reap the benefits of exports for a number of limitations.
Sri Lanka's growth since independence had a high level of volatility with the annual growth rate averaging at around 4.7 percent. Above 7 percent growth have been witnessed during short spells, especially during 2010 to 2012, following the end of the conflict.
Exports too witnessed a high growth during this period. However, it has declined steadily from 27 percent of GDP in 2000to 13.4 percent of GDP by 2015. Also the expected FDI rate was 4.5 percent of GDP, but this in reality was only 1.4 percent.
Post conflict Sri Lanka had a significant level of optimism in terms of export growth, which was short lived. Therefore, achieving sustained high growth is a serious challenge.
The government has taken this challenge on board and working on a multifaceted economic policy framework which will integrate to create an enabling environment for long term growth and the benefits will trickle down to all levels of the society, building long term sustainability and economic prosperity to all.

Transformation
We are in the process of transforming from a debt – financed public investment and import substitution economy to a private sector led export and FDI led development strategy.
Given the size of the small market of 21 million people in the country, the growth potential for Sri Lanka is inevitably lies in global integration. To benefit from opening itself up for trade, Sri Lanka's products and services will need to not only successfully compete domestically, but also in the highly competitive international market.
Global trading environment is changing rapidly with global production networks and global value chains. These developments are a result of product fragmentation; cross boarder dispersion of component production/assembly. Each country specializes in a particular stage of production sequence and trade the value added components which ultimately result in final product.
Integration into the global production network is vital for Sri Lanka to switch to export-oriented industrialization where economies of scale could be reaped and more foreign exchange earned.
Export growth cannot be achieved through traditional export markets as demand is slack in these countries. The slow growth of exports is also due to the very little diversification of the product basket.
Therefore, it is imperative that Sri Lanka finds new markets and carve out easy market access.

Access to large markets
The deepening of the existing FTA with India and Pakistan and working out new FTA's with growing Asian countries such as China and Singapore will create access to a market of over three billion.
Sri Lanka's agreements with these countries will give companies located in Sri Lanka preferential access to a large market.
Broadening and deepening the India-Sri Lanka FTA via the proposed Economic and Technology Co-operation Agreement (ETCA) will certainly assist Sri Lanka to address most of the current problems it is facing in fully utilizing the FTA.
The ETCA negotiations are addressing outstanding non-tariff barriers in the Indian market as well as many other existing procedural barriers and delays in Indian ports of entry.

Challenging strategy
For export promotion FDIs will support and enhance the supply capacity of and make the best use of market access gained via FDI's. These are the avenues for new business and quality products. Making this transition from debt-financial public investment and import substations to private sector led export and FDI – based development strategy remains challenging. But it is the only option available for Sri Lanka.
In this context developing of a national strategy for exports is a key component of the development agenda of the government.
The strategy will be designed to provide a prioritized five- year, action-oriented framework for trade development and competitiveness. It will focus on a number of priority sectors, selected based on quantitative and qualitative analysis of Sri Lanka's export competitiveness to ensure prioritized focus. It will also support the economic vision of strengthening the competitiveness of the country's private sector to achieve inclusive and sustainable growth.
A number of international organizations such as the World Bank, ComSec, Harvard, CID (Centre for International Development) and ADB have undertaken several studies and identified different sectors as promising and future visionary sectors to boost export growth.
Key competitiveness constraints and opportunities at the national level and along the identified priority sectors, value chains, including selected service sectors, as well as cross-sectoral fundamental areas in institutional infrastructure for export promotions, logistics etc. will also be looked at.
This national endeavor is spearheaded by the Sri Lanka Export Development Board under the strategic guidance of my Ministry (MODSIT) and of course with the total involvement of the private sector.
The International Trade Centre has joined hands with us in developing the strategy by providing a combination of advisory and capacity building inputs and specialized expertise to ensure the NES is of the highest quality and validated by the relevant authorities in Sri Lanka.

SME glitches
Sri Lankan companies, especially SME's generally lack the knowledge and experience required to adopt and adapt new technologies and thereby develop new/higher value added products and services to address domestic and international market opportunities. Thus, they are unable to access the global value chains which may offer them the opportunity to sell their products and services in the global market.
It is evident that we cannot tackle all the challenges in isolation. Therefore, we need to come on to one platform where we can have a holistic approach.