---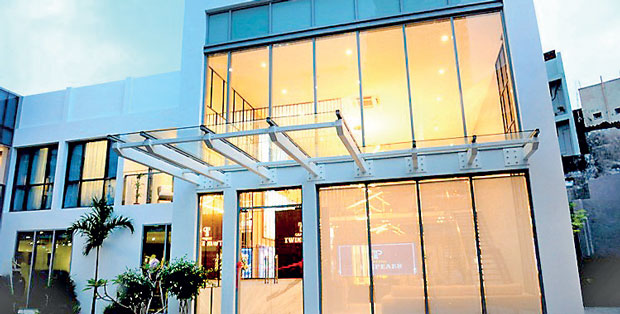 Capitol Developers, the company developing the iconic Capitol TwinPeaks has unveiled its model apartment to the public for viewing.

Staying true to its impeccable track record of delivering projects on time to delight its valuable customers, the construction of the iconic Capitol TwinPeaks is continuing at a rapid pace well ahead of schedule. The company's customer-centricity is evident in the fact that the company delivers its promise of handing over projects in a timely manner to investors, so that they can gain expected returns from their investment in Capitol TwinPeaks as planned.

Scheduled to be ready for occupation by end-2020, Capitol TwinPeaks is envisioned as an iconic project consisting of 400 plus apartments featuring two, three, four and five bedrooms; at its strategic location at 24, Staple Street, Colombo 02. One of Colombo's most central apartment blocks, it is located in what's to be the trendiest neighbourhood in 2020, with proximity to prestigious shopping malls and other conveniences, in addition to a beautiful entry point with the lake frontage of Beira Lake. The rapid development of Capitol TwinPeaks and other mega infrastructure projects in the surrounding area is driving the real estate prices up in the vicinity, rendering Capitol TwinPeaks a highly lucrative project for the most discerning investor.

Apart from considering the location, the partners in the project are a key consideration of a prospective investment property. Capitol Developers is a member of the renowned construction giant, Sanken Group. In fact, all properties developed by Capitol Developers have been contracted to Sanken Construction (Pvt.) Ltd, the most trusted name in the construction industry, which guarantees timely delivery of the apartments to buyers along with the hallmark construction quality of the Sanken brand. Sanken has a reliable track record in world-class quality construction, being responsible for 80 percent of Colombo's skyline, which makes this project a highly stable investment.