---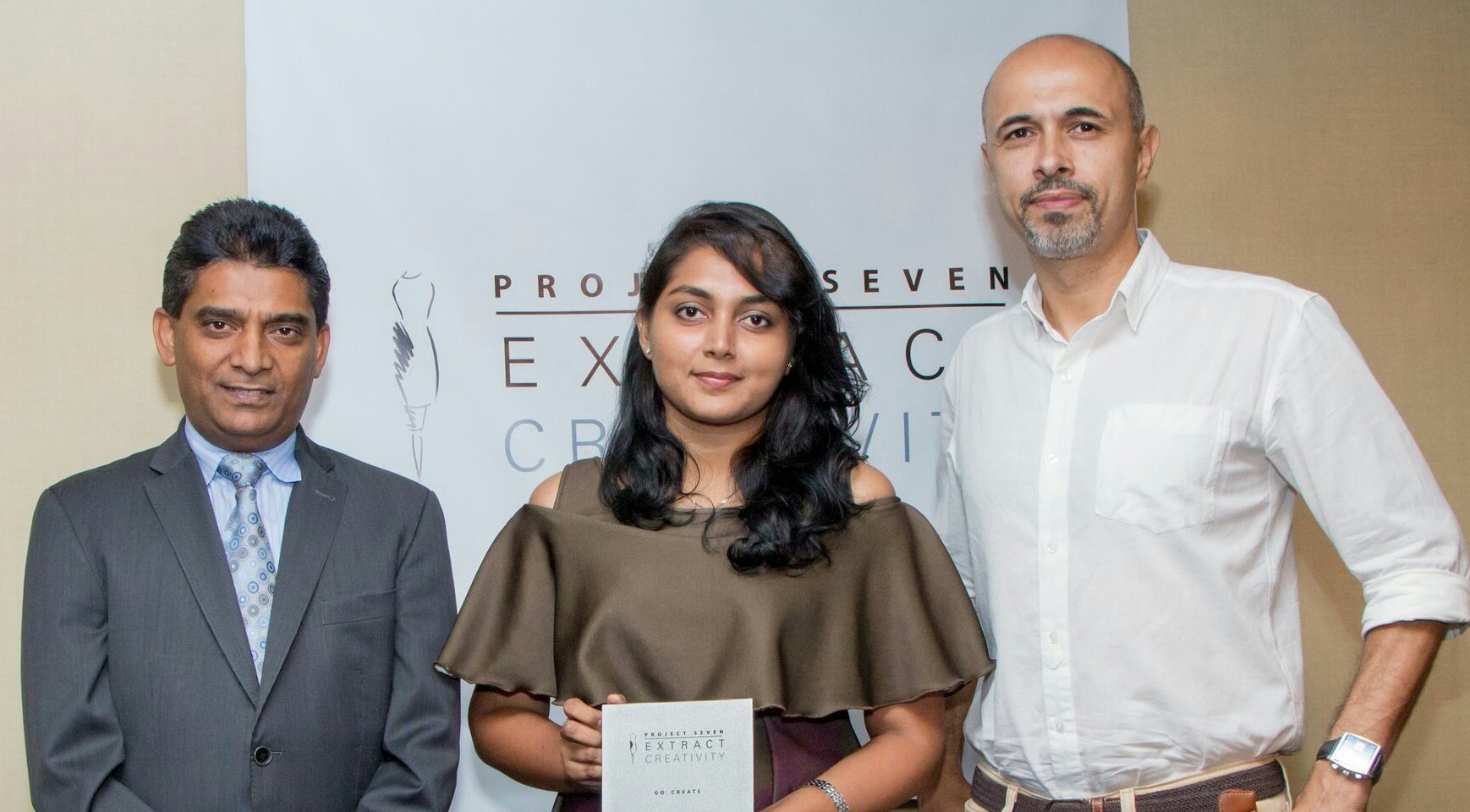 (Left to Right): Shane Ingram, Director Operations, Colombo Hilton, Nearanjana Dissanayakeand Ajai Vir Singh, Founder and President, Colombo Fashion Week who leads Project Seven
Hilton Colombo partners with this unique Design Development program
The unique cutting edge design development program that encourages designers of any genre and field to fine-tune their creative sensibility, Project Seven completes its first session of 2016. Seven up and coming designers enrolled into 12 weeks of design development modules. The transformation that took place in their approach to design of fashion was heralded by the participating fashion designers and fashion enthusiasts who successfully completed the session.
Hilton Colombo partnered with Project Seven as part of their social initiative that supports youth development and enterprise. The partnership will now continue to the next program.
Project Seven is a designer development program aimed at enhancing the ideation process through a series of workshops and mentoring sessions. The program takes participants through practical and logical steps to refine their creativity. It gets them to view things from a fresh perspective, helping them to become sensitive to the environment of design and the creative structures that are present around them.
"Designer development is one of pillars of CFW and its basis. That's how we started in 2003 and that's how we continue to move ahead. When we started over a decade ago we realized that the fashion design industry was almost non-existent and needed a special kind of effort to unearth and showcase Sri Lankan fashion design talent. It was quite lonely when CFW started, after 13 years it has gathered momentum and the fashion design industry is moving in the right direction and design development has been the basis of this movement," says Ajai Vir Singh – Founder and President, Colombo Fashion Week who leads Project Seven.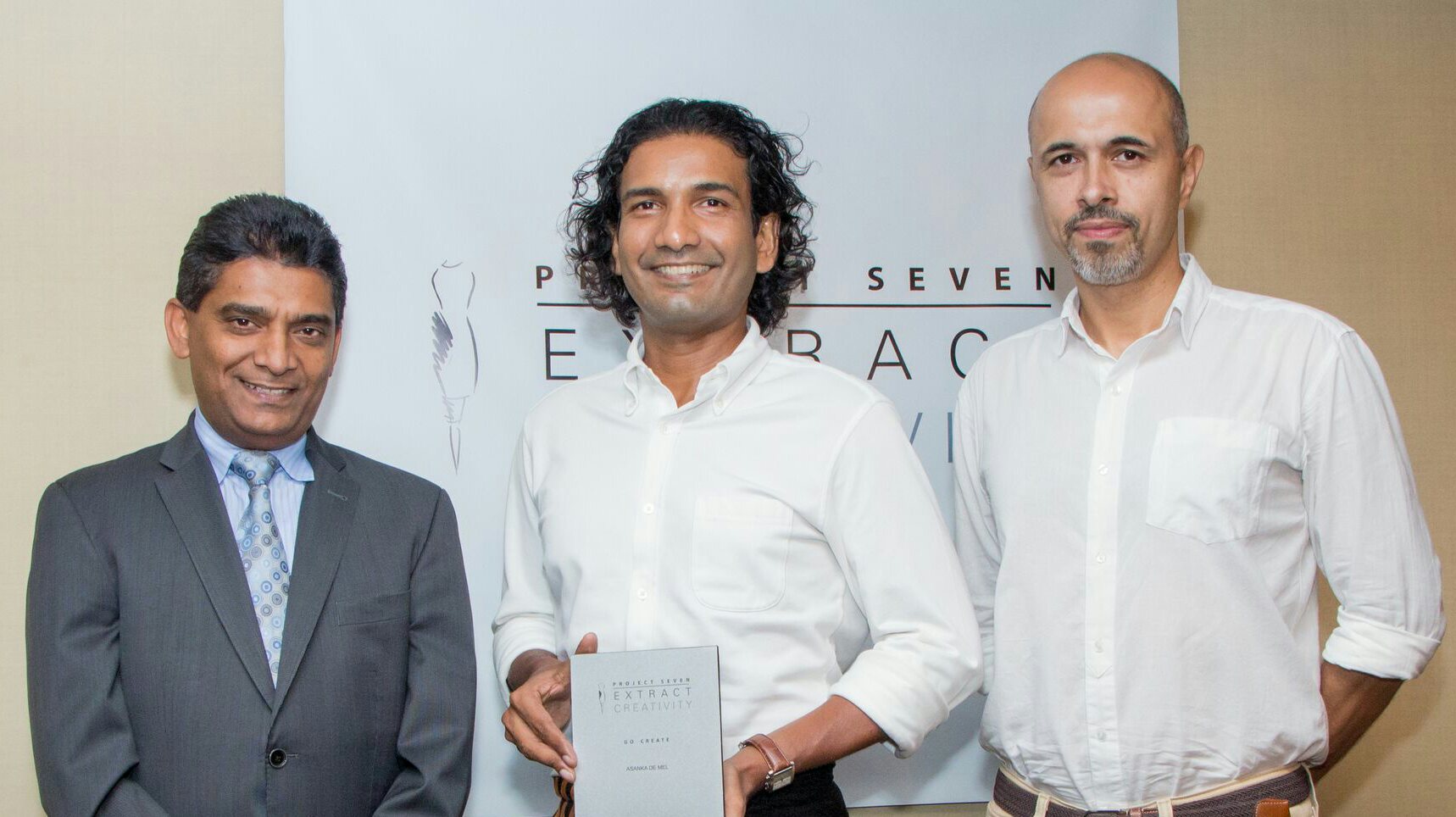 (Left to Right):Shane Ingram, Director Operations Colombo Hilton, Asanka de Mel of Lovi Sarongs, and Ajai Vir Singh, Founder and President, Colombo Fashion Week who leads Project Seven
Colombo Fashion Week distinguishes itself with this development project led by the vision to take the fashion design industry of Sri Lanka to a new level using a multi-pronged approach, which includes interaction with international designers and exposure in international markets and international media development projects for designers.
"This program is simplistic in terms of pre-requisites for applying, anyone who loves fashion design and is passionate about it qualifies to apply. It's meant to hone their skills regardless of their field of work," says CFW President and Founder Ajai Vir Singh.
Over the years majority of designers who showcase at CFW have gone through mentorship in various forms. Project Seven is a streamlined, compact group version of this development process. New designers such as Asanka from Lovi, Jaish of Jai/ Aashilki, Anushika, Vatsala and others benefitted with the outcome.
"We are extremely privileged to have the opportunity to conduct these mentoring programs at the hotel and now await to see their brilliance unfold in the world of fashion design" says Manesh Fernando, General Manager of Hilton Colombo. The Hilton Colombo joins hands with Colombo Fashion Week to host the Project Seven workshops.
Project Seven also gives participants knowledge and insight into the fashion industry as well as what it takes to be successful in both runway and retail today.
"My frames have gone. Project Seven inspired me to be more creative and look at things from a fresh perspective. I now look at the environment as a source of inspiration and design as a medium of expression. I look at design and fashion differently, with expanded horizons," Jaish, one of the designers said.
Asanka who also took part in the program said that Project Seven helped them tremendously to unearth the creativity that was within them. "It was an invaluable course. Now my brand LOVI has a clear direction. I learned about fashion design in a refreshing way of branding"
By staying true to its vision, CFW has become the backbone of the Sri Lankan fashion industry and one that is supporting and leading Sri Lankan designers to international platforms.
For further details on Project Seven, please visit www.colombofashionweek.com or follow CFW on Facebook (www.facebook.com/colombofashionweek), Twitter (@colombofw) and Instagram (@colombofw).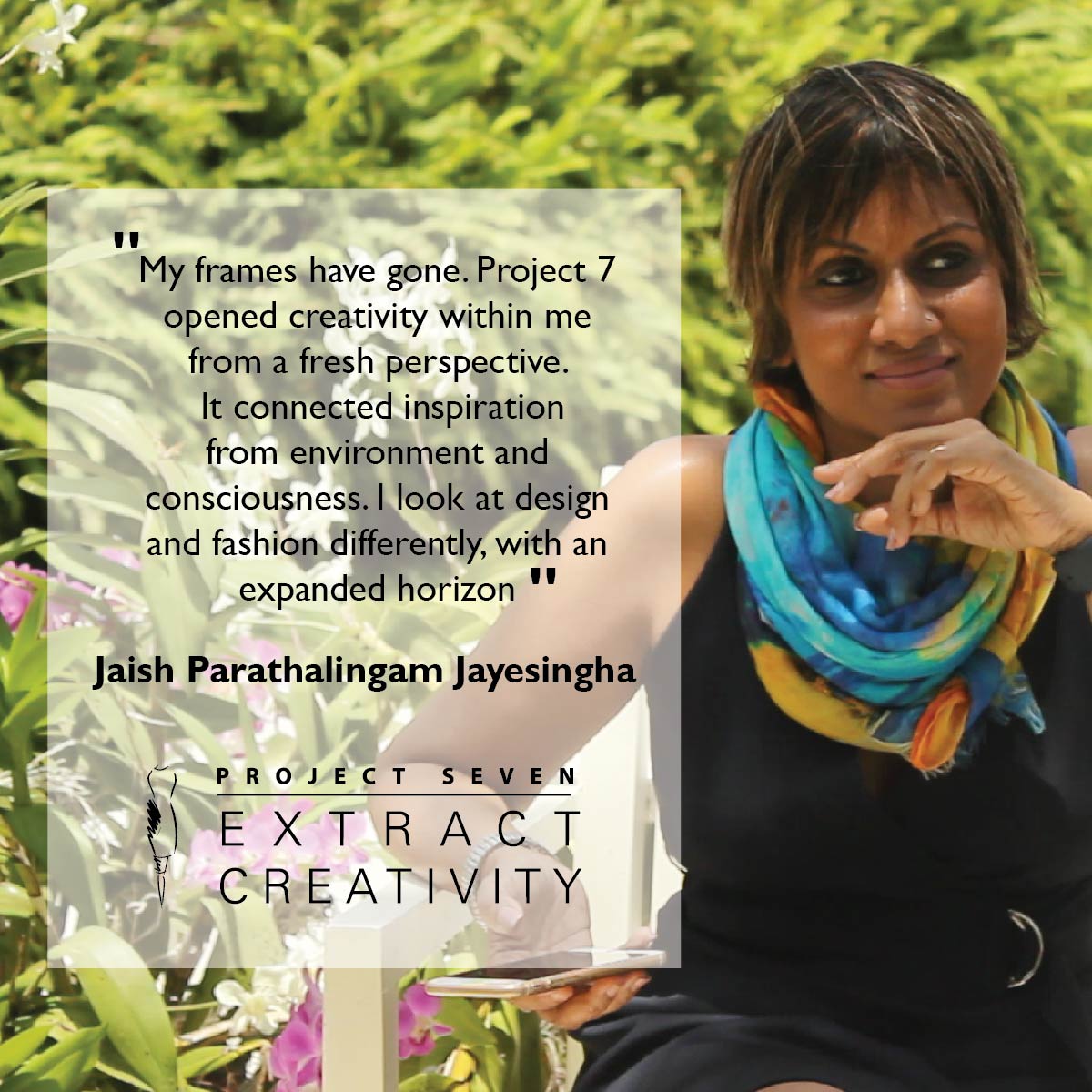 Jaish Parathalingam Jayesingha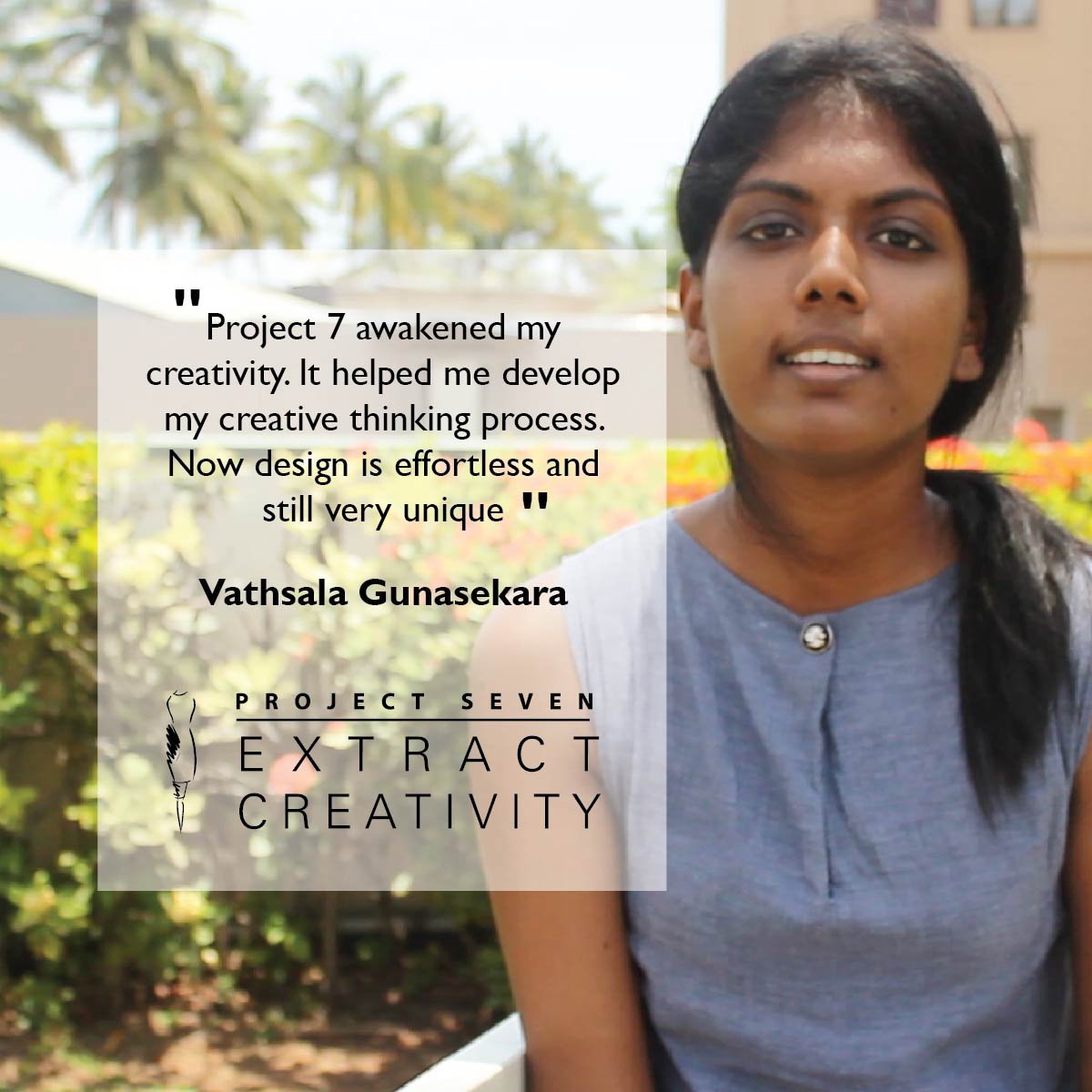 Vathsala Gunasekara