---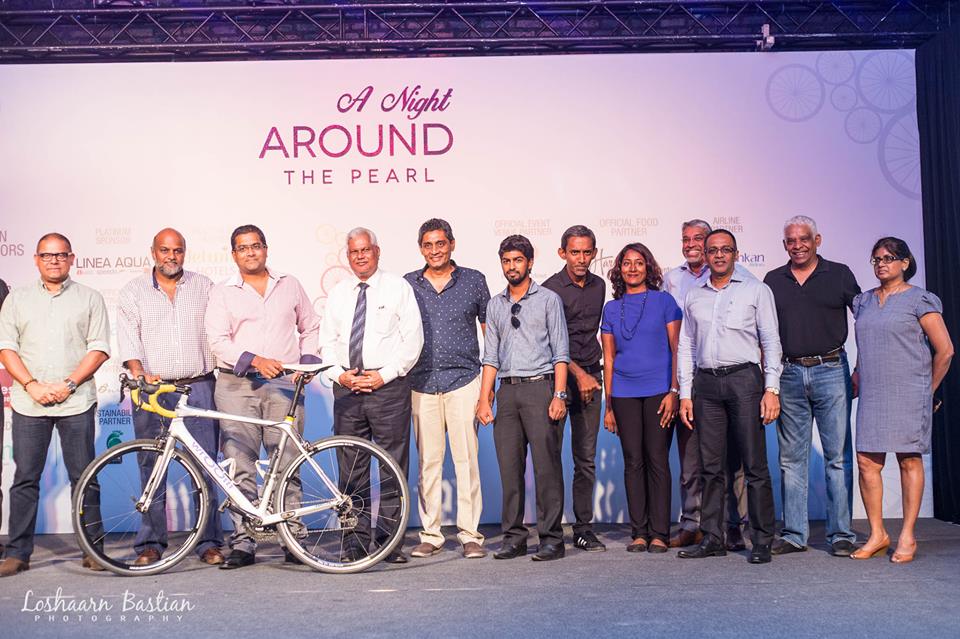 'A night Around The Pearl', the flag off event for the third edition of 'Around The Pearl' initiative was held at Park Street Mews on Monday, 4 April 2016. It was a night filled with inspiration and heart-warming performances by children from the Cerebral Palsy Lanka Foundation. The ten-day bicycle ride will kick off on 7 April 2016 where over 30 riders both local and international will embark on a 1400 km bicycle ride around Sri Lanka to raise public support and funds for children living with cerebral palsy (CP). All proceeds from the initiative will be donated to the Cerebral Palsy Lanka Foundation (CPLF). Present at the event were the riders of Around The Pearl, sponsors, supporters of the cause and other distinguished guests.
The event kicked off with children from the Cerebral Palsy Lanka Foundation (CPLF) singing the national anthem. The hero of the night was a lady who is limited in her ability to move around, Asha Zainudeen,living Muscular Dystrophy which is also known as MD. MD is a group of muscle diseases that weaken the musculoskeletal system and handler locomotion (Walking and moving). Over the years, her muscles have degenerated making it difficult for her to keep a steady hand. Asha has a passion for painting and sketching but her disease limits her and leads to a longer cycle time for her paintings to be completed.Despite all of this, she chooses to focus on the positive side of life and not let her physical weakness pull her down. The event concluded with an exhibition featuring 20 pieces drawn by children living with Cerebral Palsy. The pieces were later sold out in a silent auction to raise funds. The two dance performances by the CP foundation children were praised and appreciated by everyone present at the event.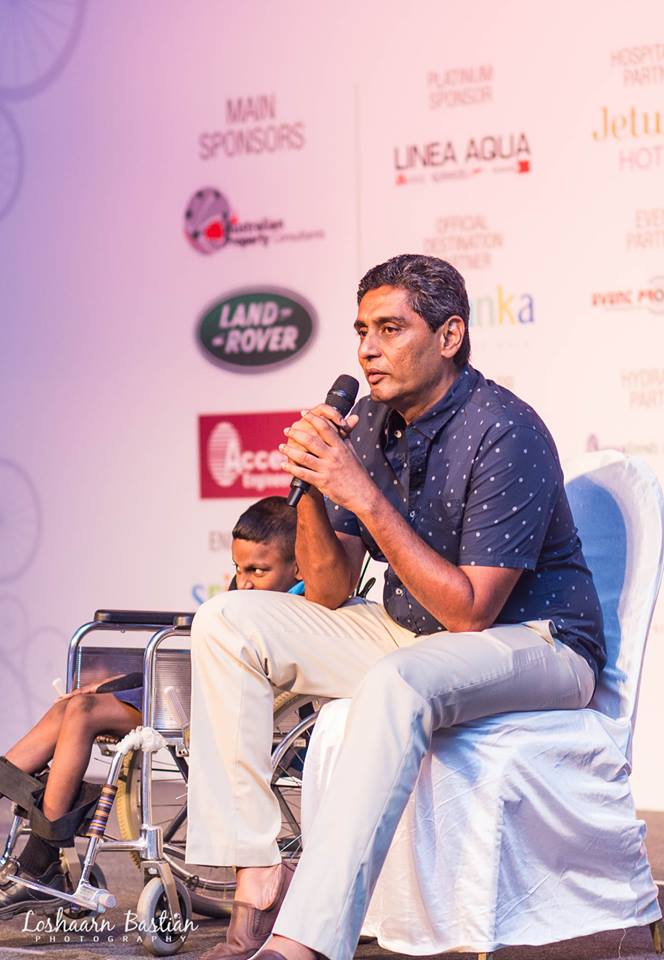 Sharing his thoughts at the event, Ajith Fernando- Managing Director CAL and one the first riders of ATP said, "It's truly inspiring to see all these children showcase their talents tonight.I'm happy that I was able to start off Around ThePearl with my friends as an initiative to help children living with Cerebral Palsy. I would like to thank everyone including our sponsors, who helped us to bring Around ThePearl to this level. I believe that everyone would join us this year to help us raise funds for these children."
'Around The Pearl' is an initiative by 'Wheels for Wheels' which is an initiative conducted in partnership with the Cerebral Palsy Lanka Foundation (CPLF), and WrooM a cycling community. The 10 day ride includes two exciting days of camping which will showcase the beauty of Sri Lanka to the world as a sport tourist destination. The latest addition of the ride, Chalai Challenge is a 94 km off-road race through an uncharted coastal route will target 20 international riders and 50 local riders.
The cyclists will travel the perimeter of the entire island and their journey will take them from the city of Colombo to Weligama, Galle, Mirissa, Kataragama, Arugam Bay, Passikudah, Nilaveli, Kovil Junction, Jaffna, Maruchchukkaddi, Mannar, Chilaw, Negombo and back to Colombo. During the course of the journey, members of the public will be able join the cyclists and pledge donations by logging on to www.aroundthepearl.lk
Commenting on the event, Yasas Hewage – One of the first riders of ATP and founder member of WROOM said: "We feel honoured to participate in the 'Around The Pearl' initiative for the third consecutive year which will give hope to some of the children with CP around Sri Lanka – the chance of mobility, which can change their lives. Last year's bicycle ride was an immense success and we were able to provide 1000 children living with cerebral palsy with greater mobility and freedom. There are an estimated 40,000 children living with Cerebral Palsy in Sri Lanka and CPLF strives to provide as many children as possible with therapeutic assistance to improve their quality of life. I would like to invite this initiative this year to help us raise funds for these children."
Cerebral palsy (CP) is the term used for a group of non-progressive disorders of movement and posture caused by the abnormal development of, or damage to, motor control centres of the brain. CP is a common physical disability that affects many children and is caused by events before, during or after birth. In Sri Lanka, CP remains a significant health problem and many parents are unable to provide adequate care for children with CP. Due to the social stigma of having a differently-abled child, many parents in Sri Lanka, keep their children out of the public eye. Additionally the lack of funds prevents parents from providing their children with adequate care and support. During the 'Around the Pearl' journey, the team hopes to dissolve the stigma around cerebral palsy in Sri Lanka whilst raising much needed awareness and funds to help children living with from the disorder.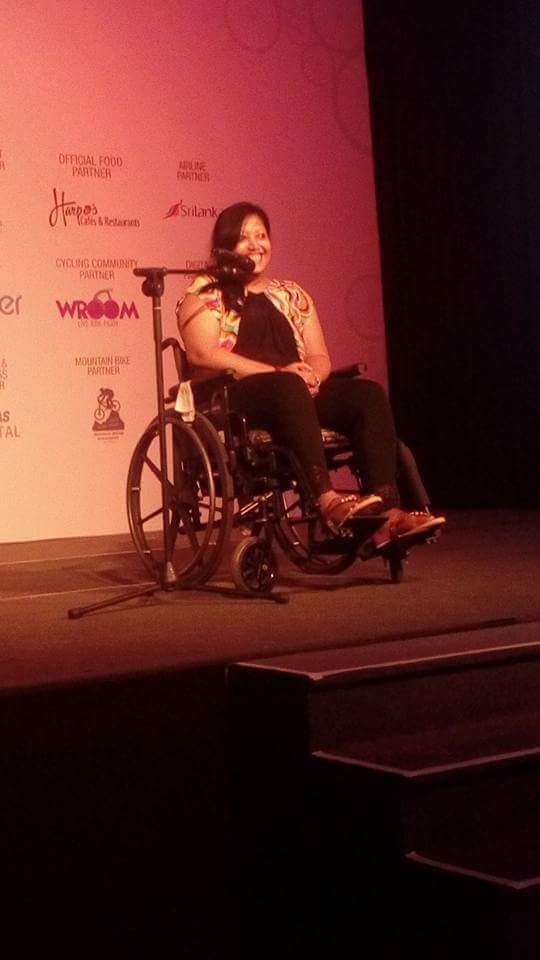 The following esteemed brands have partnered with the third edition of 'Around The Pearl':Main sponsors - Australia property consultants, Land Rover and Access Engineering.Platinum sponsors - Sri Lanka Tourism as official destination partner andLinea Aqua.Creative and PR partner - Leo Burnett and MSLGROUP. Sustainability partner – Carbon Consulting Company.Hospitality partner – Jetwing.Event partner - Event Productions.Action moment sponsor – SONY.Event venue partner - Park Street Mews.Technical partner – Spinner. Medical and wellness partner – Hemas. Official food partner – Harpos.Cycling community partner –Wroom.Mountain bike partner - Mountain Biking Association.Airline partner - Sri Lankan Airlines.Digital partner -230i.Radio partner - E FM and Sri FM.
To follow the 'Around the Pearl' journey and pledge your support, please log in to www.aroundthepearl.lk & https://www.facebook.com/AroundThePearl