CCA are dumb, deaf and blind

- Harsha De Silva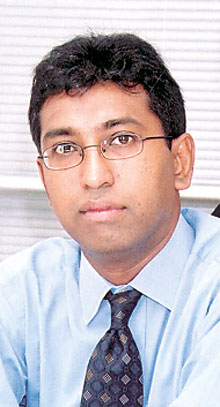 United National Party parliamentarian Harsha De Silva charged the Consumer Affairs Authority (CAA) was dumb, blind and deaf when it comes to the consumers and said benefit of the global milk powder reduction must be passed on to the consumers. "It is for a reason that it's being called the 'Consumer' Affairs Authority. It shouldn't act for the interest of the importers. The Authority should look after the consumers. If there is a global price reduction it should be passed on to the consumers. Its simple as that," he said.

He said the milk powder import companies won't go for a reduction although there was a reduction in global prices.

"Therefore its up to the CAA to monitor global prices and measure the reduction or the CAA could give a condition when it allows companies to increase their prices. The CAA can say that it is allowing an increase because there is a global price hike and if the prices come down, there should be a reduction automatically," he said. He said the CAA on one hand was supposed to reflect the wholesale market prices of milk powder in the overseas market, whether it was New Zealand or Australia, to monitor prices in the country. He said the Ministry of Finance and Planning could also take steps to lower the milk powder prices. "The Ministry could adjust the duty structure when importing milk powder. It could reduce the tax on milk powder and in that way also milk powder prices could come down," he said.