---
They are on the streets, wearing tight-fit clothes, a handbag and an umbrella waiting for a vehicle to stop by them. Busy streets, dodgy brothels, stingy brokers are part of their everyday lives. Prostitution; a heavily tortured word in the Sri Lankan context, today has given rise to many social issues and a growing concern among the international community. Although it is officially illegal, Sri Lanka is a country that entertains illegal activities behind the scenes out of which prostitution stands in line with other activities like drug trafficking.
The story of Kusum

What is the fate of a sex worker today? Are they molested on the streets or given royal treatment? The Daily Mirror listened to the story of Kusum while

making her presence at a media workshop to address issues of HIV/AIDS, Commercial Sex Workers, Law and Human Rights organized by the UNAIDS media unit. Kusum has been involved in the profession for 20 years but has been able to rise from scratch and set an example to all women engaged in the profession.




How did you end up in this profession?

I come from a good family background. I have two brothers and a sister. At the age of 14, I fell in love with a boy and eloped with him since my parents were

against the affair. By the time I was 18, I was a mother of two children but even then I was still unmarried. However, after I gave birth to my children we married. We faced many problems, including financial issues and were struggling to survive. Later I left for Sharjah and worked there. But to my dismay, I found out that my husband had spent all the money wastefully. I was mentally down and after I returned to Sri Lanka I worked as a Lady Security Officer (LSO) thanks to a friend. The salary was very less and I was not very satisfied with it since I had to find the bread and butter for my children. While working there, I came across another friend who suggested me this profession. At first I was quite nervous but then later got used to it and was involved in it for 20 years.




What happened after you became a sex worker?

My husband left me so I was living with an interdicted police officer. This illicit affair went on for 17 years. He also cheated me and I was even psychologically affected. However, I ensured that my children had a proper education and managed to build a house on my own. I didn't want to be in debt, and therefore, I somehow made money to cover up the expenses.




How did society treat you?

We were always molested by the policemen. I have been dragged to the police station many times. But I still survived. Sometimes we weren't given bail so we had to pay a fine of Rs.100 to escape from jail. We were dominated by brokers. I didn't have much discrimination as later on had close links with the police. If I go to Pettah even now, they would call me madam and speak to me very well.




Has prostitution reached all corners of the island or is it only prevailing in urban suburbs like Colombo?

Sex workers are everywhere. They are all innocent women who have been thrown to this profession due to illiteracy, poverty and many other issues, which are beyond their control.




Who are the most vulnerable to become sex workers?

School teachers, nurses, Bank Managers and a lot of children who are quite vulnerable. Bank Managers too have been involved in the profession maybe due to frustrating career progress or lack of sensual satisfaction. Therefore when they see an attractive person they would agree on a sum and satisfy their needs. Children too are sold to brothel owners for surprisingly cheaper value when parents have no other way of adopting their children in poor families. Emotions are beyond our control, and therefore, when we are in need of an alternative way to satisfy our needs we have to stick to this as a last resort.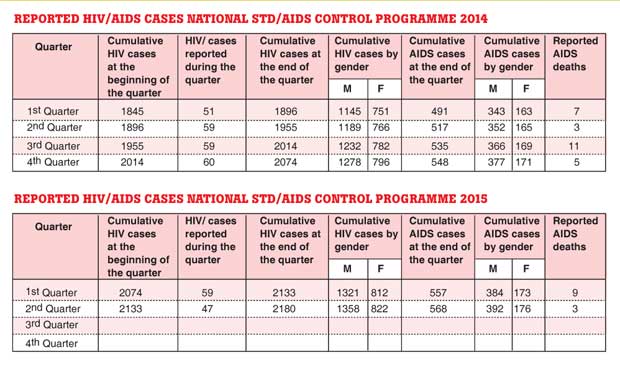 What are you doing at present?

After six years since I left that profession, I started working in an organization that did social service and it helped me to initiate 'Abhimani'. 'Abhimani' is a women's collective that is dedicated to women's welfare. We provide rehabilitation assistance for women and children who have been involved in drugs, those who had undergone sexual harassment and other issues. It is also a platform that increases the knowledge of sex workers on the spreading of Sexually-Transmitted Diseases (STD) such as HIV/AIDS and educates them on the effective use of condoms.




What message do you have to give all women out there and sex workers in general?

Mothers should stay at home and look after their children. We even see older women on the streets. Social media and other avenues are direct contributors to this issue. The youth are quite easily attracted to this profession mainly because they follow international trends. In countries like Korea, prostitution is a highly paid profession but if somebody thinks that it is the same here, they are badly mistaken. These youngsters don't even know when they would contract diseases and in such a situation their entire lives are at stake.

The discussion was done in the presence of Dr. Prathiba Mahanamahewa and Dr. Dayanath Ranathunga who spoke about the law and the human rights aspects involved when dealing with sex workers.



Social media and technology are the biggest contributors to this issue :

Dr. Prathiba Mahanamahewa


In his comments, Dr. Mahanamahewa said that from 1841 to 1948, it was an offence for a woman to be in a public place and engage in any sexual activity. "I don't even like to address them as sex workers. There are international organizations that speak about human rights. Even women prisoners are granted human rights but not they. In 1987, it was an offence to own or manage a brothel. Today this profession has gained momentum due to technological advancements like mobile phones and social media network such as Facebook. We have seen many women involved in this profession who would speak of their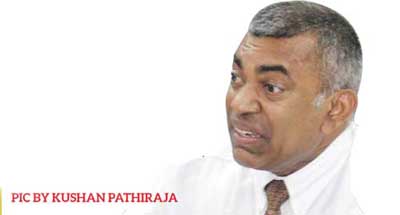 hardships. They are engaged in the profession for the sake of it.

They don't have a birth certificate, a National ID or a passport, and without these documents they cannot get into another career. These matters should be directed to all politicians. They will be allowed to go for foreign employment only with a Grama Sevaka certificate.

But the Grama Sevaka doesn't issue a certificate and this is a human rights issue."
"Again they are being arrested and when they are taken to Courts they have to get a blood test done which gets delayed. Thereafter they have to pay a fine of Rs.1000 or more and for this they have to seek help from their temporary husbands. Here also they get accused for asking money and when in the police station they again face harassment while giving statements. The law doesn't allow them to be a guardian of their children as well. Whether the children are -- matured or a toddlers -- the law is the same."