---
Since independenc e, Sri Lanka has maintained a balanced foreign policy. So much so that in 1976 the Sirimavo Bandaranaike Government had the privilege of hosting the Non-Aligned-Movement summit attended by leaders of more than 75 countries. The best years were when Lakshman Kadirgamar was Foreign Minister in the Chandrika Kumaratunge government. With diplomacy of the highest professional standards, Mr. Kadirgamar and top career diplomats used facts and figures rather than rhetoric to internationally isolate the LTTE.

After 2005, the ceasefire and the talks with the LTTE ended in shambles and the Mahinda Rajapaksa administration launched a full-scale war to militarily defeat the LTTE in 2009, though the manner in which the victory was achieved is being probed by the United Nations Human Rights Council.
As serious as the allegations of war crimes is the diplomatic crisis that Sri Lanka has plunged into. In the latest development, a week-end newspaper in its lead story reported an Indo-Chinese battle over the allocation of 287 perches of prime land in Colombo to the Chinese aircraft manufacturing company CATIC. According to this report, the Indian government has strongly protested to Sri Lanka on the basis that an understanding was reached to give this land to India but for some reason the land has now been given to a Chinese military company.

International analysts say the United States and China are involved in a political battle for strategic control of the Indian Ocean region with India apparently having a strategic partnership with the US.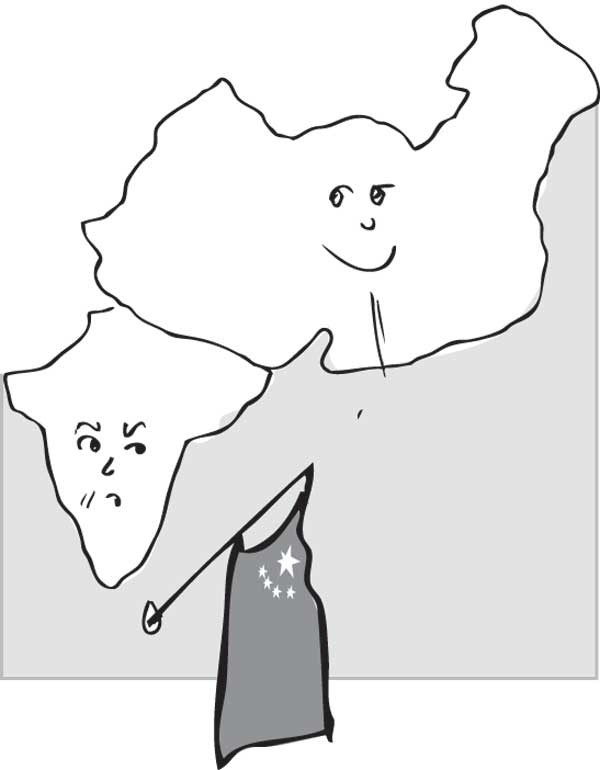 An American foreign policy expert warned in Colombo recently that Sri Lanka would have to take a decision on its policy in the strategic battle among the international and regional super-powers for control of the Indian Ocean region. Local and international foreign policy analysts believe the Rajapaksa Government has allowed itself to become more and more dependent on China and this is causing serious concern to India and the United Sates.

President Mahinda Rajapaksa in an interview with the Times of India over the week-end denied any strategic alliance with China and pledged Sri Lanka would maintain its non-aligned policy. He also criticised India, saying that as a regional superpower, it must be more mindful of the grievances and aspirations of small neighbours.

The core of the crisis, however, appears to be the lack of a clear-cut foreign policy. Though G.L. Peiris is the External Affairs Minister, it is well-known that the relationship with India is being handled by President Rajapaksa, Super Minister Basil Rajapaksa and Defence Secretary Gotabaya Rajapaksa. India is known to be deeply concerned that despite repeated assurances the Rajapaksa regime is not moving urgently and effectively to give a just and fair political solution to the grievances of the Tamil-speaking people. With the China factor also reaching crisis proportions, there are dangerous signs that what happened in 1986 might happen again.