---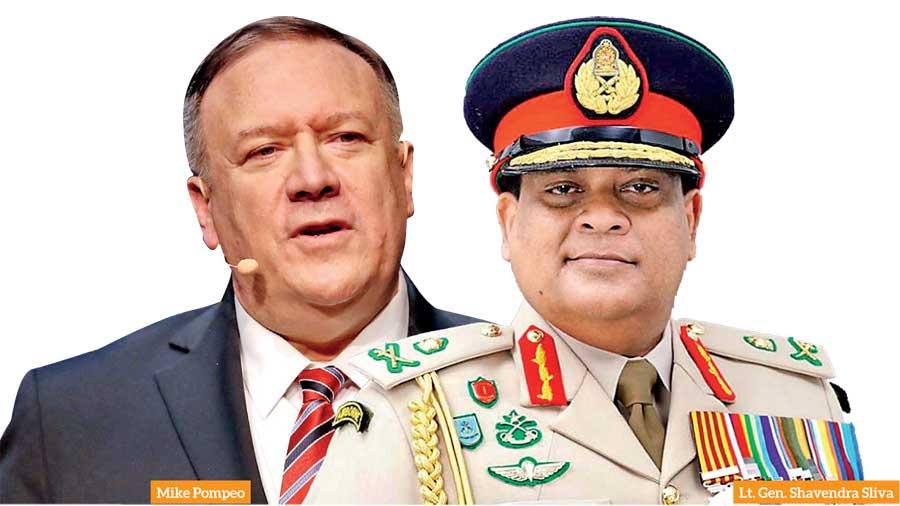 The security conference featured high level delegation comprising of foreign and external affairs ministers
In the short run, Sri Lankan domestic political narrative can run on anti-American sentiment
Munich Security Conference, the world's largest security conference just concluded with a series of grim notes about directions and chaos in global security. The main theme of the conference for 2020 was, "Westlessness". The theme highlighted a growing existential concern, Western powers are seeing in a fast-changing World. The Idea behind Westlessness is the problem of what will the rest of the world do or how will it be shaped eventually when Western power recedes.

The conference is seminal in many ways, it is the first global scale conference which accepts the fact that the Western led global order is coming to an end but with one great problematique. That is how and when will it eventually end and what will be the repercussions? Clearly there are global leaders who do not accept a total demise not want to yield to such an outcome thus the conference saw Northern American, European and even Asian leadership engaging in means of salvaging the current global order.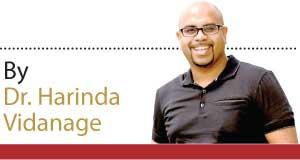 When one listens to the speeches and panel discussions that featured political, corporate and civil society leaders representing USA, Canada, China, India, France, Germany, UK, and Iran among many others in this conference, it was very clear even the so called West have remarkably diverged from the original values and ideas of what we called Western systems. Thus it reflected the central idea behind the new notion of "Westlessness", not just the rest of the world is becoming less and less western in political economic and strategic terms but the traditional western bloc itself is internally becoming less Western and inward looking than before.
China factor
The security conference featured foreign and external affairs ministers and was accompanied by high-level delegations from India and China. It also featured both US Secretary of State and Defence in attendance and speaking. The Americans had one unified message to the conference and to its global audience, they were openly critical and directed their attacks on China. Secretary of Defence, Dr. Mark Esper went on record in his address by saying 'It is essential that we, as an international community, wake up to the challenges presented by China's manipulation of the long-standing international rules-based order that has benefited all of us for many decades."
The China bashing was relentless and Chinese Foreign Minister Wang Li only response was that the 1.4 billion Chinese people were all behind the Chinese communist party. Neither the American aggression or Chinese counter argument was received warmly by both the attendees and followers of the event. China is taking unprecedented efforts of mass scale quarantine to disinfecting yuan bills by using ultraviolet lights and high temperatures and then sealing them off for two weeks prior to circulation. This was revealed in a Chinese Central Bank press briefing.

The chaos of global politics is at full display with the events in the last four weeks, Donald Trump is preparing for his re-election run, the rhetoric that is building up from both Republican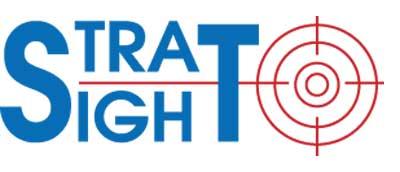 and Democratic camps are reaching a high tempo, for US domestic political watchers they are fearing of a systemic meltdown of the democratic and institutional back bone of American politics.

Chinese leadership of Xi Jinping is facing its first test of withstanding massive domestic disruption which has come from a rather unanticipated nontraditional security threat. China was primed by the President to be a strong hard power endowed by military modernization and expansion. He would have not anticipated a challenge that was nonmilitary in nature but is highly socially destabilizing with far reaching economic and political consequences.

This is underscored in the observation made by the Director General of the World Health organization (WHO), Ethiopian born academician Dr. Tedros Adhanom, where he argues, 'The outbreak of COVID 19 underscores the importance that all countries to invest in pandemic preparedness and not panic. For too long, the world has operated on a cycle of panic and neglect'. That reiterates the need to focus on global security globally from a broader perspective, than the current hype in hard power build up.
There is a global acceptance that we have entered a period of great power competition, this may be true, but it does not mean that nontraditional threats should be undermined as they are more pervasive and destabilizing than direct great power rivalry. The fundamental lesson corona virus out break is teaching all global powers large and small alike.
Implications on Sri Lanka
The reason this article borrowed the idea of Westlessness from the Munich Security Conference is to explore its real-world implications especially on small powers that are strategically important. For small powers such as Sri Lanka these transitional times have far reaching consequences. They are filled with opportunities yet littered with dangers. Thus, navigating such times must be with caution and sheer contextual intelligence. As it is a period with no real historical precedent especially since we began our path of modern statecraft since 1948.

There is a clear three way pull when it comes to great power competition in the Indian Ocean and its direct impact on Sri Lanka. Led by India, China and the United States then there is a secondary pressure group ranging from Japan, Australia, Indonesia even to Russia. Though India and US are having similar compulsions given, that they both are advocating a unified and free and open Indo-Pacific. In a recent exchange between Senator Lindsay Graham and Indian External Affairs minister Dr. S. Jaishankar on Kashmir at the Munich Security conference, exposed deep divergences between the largest and stable democracies.

Yet when it comes to Sri Lanka, India has been relentlessly pursuing a line of influence it was very clear on what it expects from the new President and this was reiterated during the recently concluded visit of Prime Minister Mahinda Rajapaksa to India. They focused on devolution of power and the minority question in Sri Lanka. The US, for the last few years, pursued a more diplomatic and softer approach on Sri Lanka and occasionally stressed its concerns on issues of Human Rights, security sector reforms and transitional justice.
"The central idea behind the new notion of "Westlessness", not just the rest of the world is becoming less and less western in political economic and strategic terms but the traditional western bloc itself is internally becoming less Western and inward looking than before"

The travel ban imposed on Lt. Gen. Shavendra Silva takes this interaction to a new level and it is not to be taken as a one-off measure. The Americans are demonstrating the beginning of a series of more aggressive diplomatic manoeuvres, it is a sign of frustration with non-signing of Visiting Force agreement and the delays on the ratification of the MCC.
In the short run, Sri Lankan domestic political narrative can run on anti-American sentiment. Sri Lanka has never encountered serial American aggression in its history since independence. This should be actively considered when forging our responses and foreign policy goals in the future. The US has had the capability to disrupt and even destabilize countries while It never accepts responsibility, from Venezuela, Yemen to Iraq they stand as testaments to actions great powers take especially in a world where their authority feels threatened.

Thus, Westlessness may sound good in theory, its effects and manifestations if not strategically addressed will complicate affairs for Sri Lanka with no real way out. China and Russia will always be our friends but there are still limits to what they can do. Thus when a country like the US is becoming ambivalent with its relationships with the rest of the world, as a famous line which is frequently quoted that goes as, "these days, neither friend nor foe knows quite where the US stands." We should not make brinkmanship that the Philippines seems to be resorting to as the only way forward in our foreign relations.