---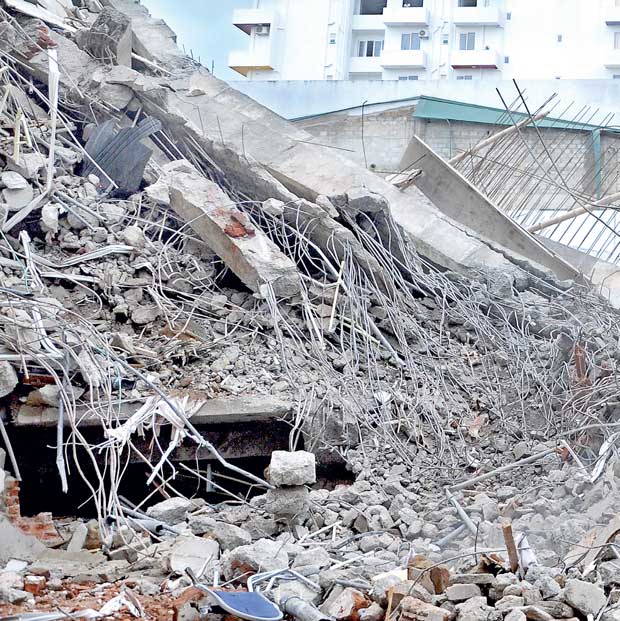 Reports of unauthorized buildings found in Colombo City will be forwarded to the Urban Development Authority (UDA) for legal action, Colombo Municipality Commissioner V. K. A Anura said.

As a part of the preventive measures taken by several organizations, the Colombo Municipality will inspect all buildings in the city. Its findings will then be presented to the UDA, the only organization with the power to take legal action against errant constructors and building owners.

A previous study conducted by the Municipality found more than 12,000 unauthorised constructions within the city limits. Two teams have been deployed to inspect buildings in the city, with special attention to be paid to buildings in the Western part of the city.
Speaking to the , Anura stated that some buildings had the approvals from the municipality before constructions but procedures followed incorrectly or deliberately ignored during and after construction categorized these structures as unauthorized constructions.
While some buildings have no permits for construction, some contractors obtained the permits but did not follow plans set out by them when obtaining the permit while some others did not complete the final step in the process by obtaining the Certificate of Conformity (CoC).

"Obtaining the approvals doesn't make the building an authorized structure. The CoC should also be obtained from us. This document is only provided after out officers have inspected the building and found that it is similar to the plans that were approved before construction," Anura explained.

The municipality hoped to increase the number of teams inspecting buildings in the city soon with the project to be scheduled within a month.

"We have just two teams working in the field right now. We will increase the number of teams to speed up the process and hand in the data that we have gathered to the UDA for legal action," Anura said.
The Commissioner also said the teams had begun inspecting buildings yesterday.

By Nabeela Hussain