---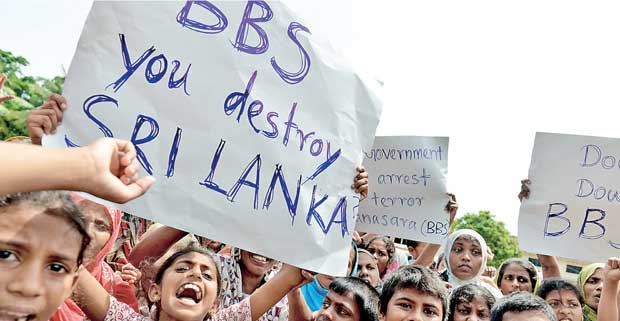 Until the Indian Ocean Tsunami in 2004, Sri Lankans used to take solace, rather erroneously, that we were safe from the worst of natural calamities. Since then tables have turned; now if not a deadly landslide or a flood, at least a rubbish dump would wreak disaster a few times a year. Last week torrential rains left a trail of destruction. The death toll stands at over 160 with more than 100 missing and hundreds of thousands displaced.

It is not easy to avoid nature's wrath, but better preparation would have mitigated the cost. Early evacuation from landslide-prone areas in Ratnapura and Kalutara would have saved lives. But, implementing such efforts is not always easy and could well have ended up with officials being beaten up and chased away by the villagers. Such measures require much more than advanced notice of weather patterns. They need lots of logistics, which Sri Lanka's reactive, rather than pro-active policy framework is ill afford to provide.

Disaster management is not an exception. The Disaster Management Centre which was set up after the Tsunami to formulate government policy on disaster management and early prevention tends to coordinate emergency recovery, rescue and relief assistance after the disaster, instead of pro-actively engaging and formulating a national level disaster management plan, as it was envisaged under the Sri Lanka Disaster Management Act of 2005. Thus it is normal for successive governments to wake up from a long slumber when disaster strikes and to order the removal of unauthorized structures that obstruct waterways, evacuate communities living right under mountains prone to landslides and the President giving blank cheques to expedite disaster relief.
The Govt. should soothe those concerns, and confront extremism of all kinds with a sense of decisiveness

However, once the flood water recedes, people return to their homes, squatters rebuild their structures and the government retreats to a cocoon of complacency until the next disaster happens. This never solves the problem; at the heart of the problem is an absence of a proper disaster management plan and scant attetion is given to proper land management.

This style of reactive government response is all too common in Sri Lankan life. Weeks before the monsoonal rains wreaked havoc, another shade of this sense of complacency was seen in the government's indifference towards the rising religious intolerance instigated by the controversial Buddhist monk, Galabodaatte Gnanasara Thera and his rubble-rousing band of bigots, the Bodu Bala Sena.

The government, as usual, waited till it was too late to act. One would hope the delay had emanated from the usual policy paralysis prevalent in this government and is not a function of sinister political calculations. Either way, the damage was done and at least some sections of Muslim community who had relied on the government felt being let down. Gnanasara Thera was accused of actively participating in several attacks on Muslims and instigating several more such attacks. He is still at large, even after several police teams had been deployed to arrest him. That an individual wanted by the police and the court is continuing to spout racism from his hideout does not reflect well for Sri Lanka's national security. It also reveals the limits of the capabilities of police and the danger of certain destructive elements exploiting them. (Law and Order Minister Sagala Ratnayake himself has blamed the police, alleging that police inaction had escalated the situation.) Empowering police to carry out their lawful duties would be the best option to confront those deficiencies and their potential repercussions. That is however a long-haul task.
Gnanasara Thera was accused of actively participating in several attacks on Muslims and instigating several more such attacks. He is still at large, even after several police teams had been deployed to arrest him

There is another option, which may be a little too unsavory for some who tend to view the world through their idealism. The civil society loathed the national security state of the former regime. However, given myriad of challenges and ethno-economic and social fault lines in the current Sri Lankan society it is not always a bad idea to maintain a milder form of national security state where in addition to police, designated military and paramilitary (such as STF) apparatus are assigned to actively monitor domestic threats. Buddhist religious ultra-nationalism and Islamic radicalization plus politically orchestrated economic sabotage are the main potential security threats that Sri Lanka could face at the moment. The government should have a plan to counter them.

In the past, inherent limits of police in maintaining domestic peace enabled Rohana Wijewera and Velupillai Prabhakaran to build two rebel armies from scratch, and to plunder this country for two generations. It was the same failure that led desperate governments to let loose white vans, PRRA and Yellow Tigers to combat terrorists and their accomplices. Early failures thus led to knee-jerk late reactions, which caused untold misery to the innocent.

For a country that was at the mercy of both Sinhala (Marxist) and Tamil extremism, Sri Lanka cannot take chances. Our history tells us to act decisively when the early signs of trouble are evident. That reaction does not need to be disproportionate, but it should not imply that the government in power is meek and weak.

Before all that, political leaders in this country should get rid of petty political calculations that make Sinhala politicians turn a blind eye to Sinhala Buddhist ultra-nationalism, Muslims to latent Wahabi indoctrination and Tamils to nostalgia for LTTE's mass violence. The failure of Sinhala leadership stands out for that reinforces a new sense of grievance in minorities, which in effect fosters radicalization within their communities. First, the government should soothe those concerns, and then confront extremism of all kinds with a sense of decisiveness permissible within the legal remit. Otherwise it would not take long for the painstakingly achieved ethnic peace to sweep away like a landslide.

Follow Ranga Jayasuriya @RangaJayasuriya onTwitter