---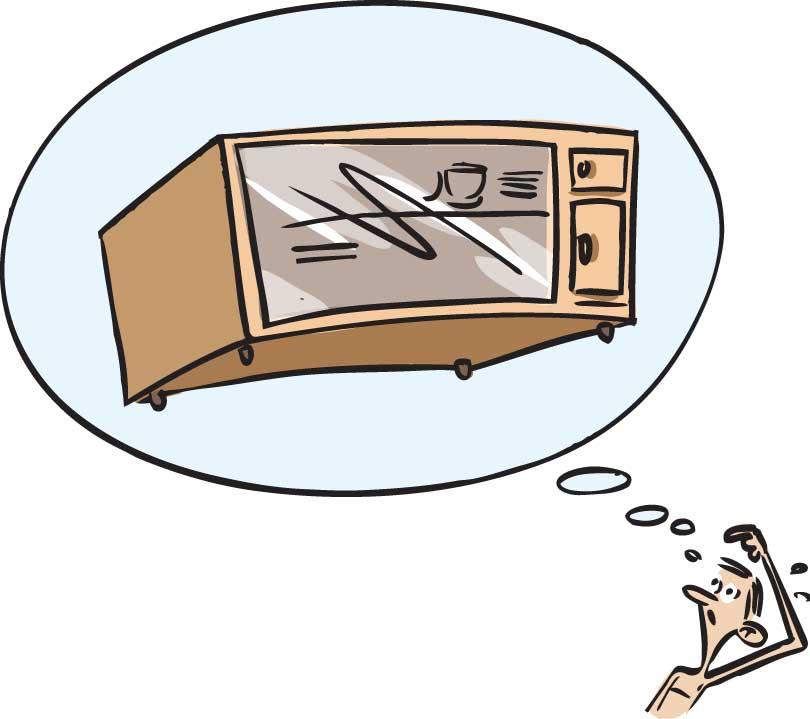 First let's look at the positives. Clearly, the size stands out for its smallness. Just 15! The previous regime had to legislate a limitation and even that was mere eyewash.
The 19th Amendment limited cabinet to 30 ministers but the architects slipped in an escape clause: 'Parliament would decide cabinet-size in the event there's a national government.' They made sure that 'national government' was not defined and therefore open to multiple interpretation. Of course, the Opposition, perhaps looking well into the future, went along.
President Gotabaya Rajapaksa's decision indicates confidence and control. Two things worked in his favour. First, the clear mandate that he received. Secondly, public sentiment regarding bloated cabinets. What this indicates is that it is certainly possible to run a country with a small cabinet. If 15 is sufficient right now, it means that 15 was good enough before and would be enough later.
It didn't happen before for a number of reasons. Principally, parliamentary arithmetic. Proportional representation saw the rise of coalitions as opposed to single-party governments. Coalition partners had to be promised portfolios. People say 'to strengthen the hand of the president (or the government) for this, that or other purpose,' but ideology is never an issue. It is about goodies. In the case of close elections, a price had to be paid for MPs to cross over and help secure a working majority. The two-thirds majority required for constitutional amendments meant that even more portfolios had to be created.
In 1994, after the newly-elected Prime Minister Chandrika Kumaratunga named her cabinet, late Jeyaraj Fernandopulle's supporters agitated for a portfolio for their hero. Presidents had to consider factors such as ethnicity, religion, caste and even region when naming cabinet ministers. Competence and experience were far less important.
This is where we come to the negatives of Gotabaya Rajapaksa's cabinet. He had to pick ministers from a parliamentary group sorely lacking on many counts. Most of the available individuals have been tried, tested and found incompetent or worse. Indeed, even if he were to consider all 224 MPs and pick 15, the President would be hard pressed.
Obviously the party hierarchy's opinions couldn't be ignored out of hand. Political realities had to be taken into account. Today, any opinion poll would probably show a high level of confidence in the President, but it is unlikely that anyone in this cabinet would secure similar endorsement. It would be interesting indeed to see if everyone in the present cabinet is brave enough to seek re-election and not depend on the 'National List' to get into Parliament.
What would be more interesting of course is to see if the President could maintain this 15-member ceiling in the event that his party, the Sri Lanka Podujana Peramuna, secures a parliamentary majority after the next General Election. Hopefully the people would vote out incompetence and corruption in favour of professionalism and clean track-record.
The President, in any event, has sent out a clear message: Parliament is for legislators, would-be parliamentarians should come forward to legislate. The executive functions are with the President and the Cabinet, in other words.
Limiting cabinet to 15 members, ideally, would make people think twice about contesting. It is well known that ministers have the inside track when it comes to bending rules and dishing out jobs to friends, family and loyalists and of course to make bucks on the sly. Take that opportunity away and there's really no incentive to get into Parliament. Would be representatives could be forced to represent and pass laws, little else.
The move, then, probably isn't popular among the MPs and would-be MPs. On the other hand, it has been widely applauded. The President, following such measures, has becomes stronger in terms of public approval. In fact, that could be his key trump in the political contestations that he is likely to encounter down the road.
He has got the numbers right. Next on the card are competence, effectiveness and integrity. The political culture is changing before our eyes. It is a good thing. It can get even better. For that, the people must speak. They will probably get that opportunity soon. One hopes they will speak loud and clear.