---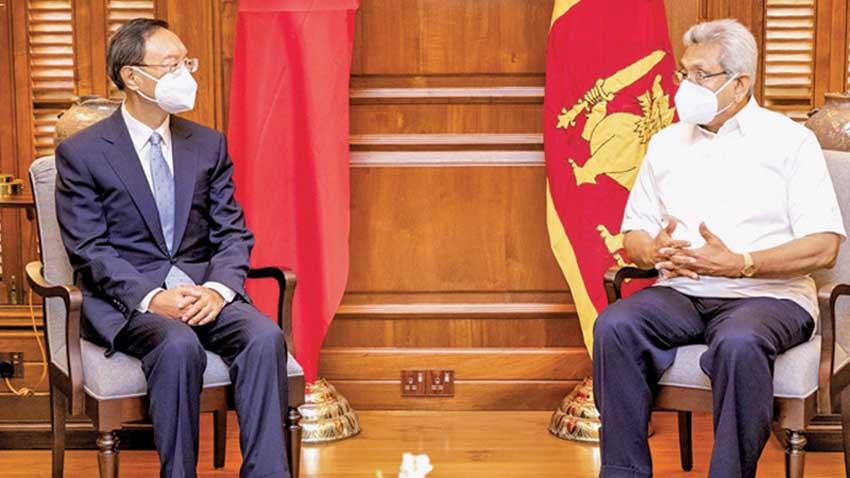 Pompeo's visit the highest level US engagement with SL in five years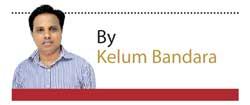 Foreign Secretary Admiral (Retd.) Prof. Jayanath Kolombage, in his recent interview with Daily Mirror, emphasized
Sri Lanka would not depend on one country for economic development.
But he added China was one country willing to invest, and Sri Lanka should benefit from it. The recent visit of a high-powered Chinese delegation to Sri Lanka and agreements reached during meetings with Sri Lankan leaders - President Gotabaya Rajapaksa and Prime Minister Mahinda Rajapaksa – proved what the Foreign Secretary intended to do in the execution of Sri Lanka's foreign policy under the present government - an Asia-centric approach.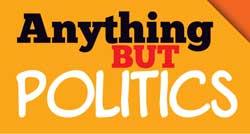 Yang Jiechi, a member of the Political Bureau of the Communist Party of China (CPC) Central Committee and director of the Office of the Foreign Affairs Commission of the CPC Central Committee, led a delegation to Sri Lanka last Thursday in adherence to strict health protocols stipulated in view of the pandemic. He is the highest official in China in terms of foreign relations, and even above Foreign Minister Wang Yi. Mr Yang was China's Foreign Minister between 2007 and 2013, and had wide experience in dealing with Sri Lanka at that time, especially during the UNHRC sessions. He played a role in ensuring the support of some African countries to Sri Lanka against the resolution on Sri Lanka.

Sri Lanka was only one of the stops of the visits Mr Yang and his team undertook in one go this time. Thereafter, his delegation proceeded to the United Arab Emirates (UEA), Algeria and Serbia. He wrapped up all the visits within a matter of a few days. Afterwards, Mr Yang told the Chinese press, as reported by Xinhua, that it was a journey of friendship, trust, synergy and cooperation.

"China and Sri Lanka agree to, with high-quality joint construction of the Belt and Road as a main focus, build two major cooperative engines for comprehensive development of Colombo Port City and Hambantota Port, make shipping logistics and industrial cooperation bigger and stronger, and enhance financial and trade cooperation," Xinhua quoted Yang.

According to the same news report, China and Serbia agreed to synergise their development strategies, deepen cooperation in transportation infrastructure and energy, and speed up the construction of the Serbian section of the Hungary-Serbia railway.

He noted, China and the four countries had upheld multilateralism and jointly safeguarded world peace and development.

The post-pandemic economic recovery is a foremost challenge lying before every country in the world. Sri Lanka, under the present government, is adopting a voluminous approach in moving towards China in this case. The US $500 million loan under negotiation with the China Development Bank, and the Rs. 16.5 billion grant from China will help the government straighten out its present financial difficulties to a certain extent. A lot of Chinese investment projects are lined up for implementation.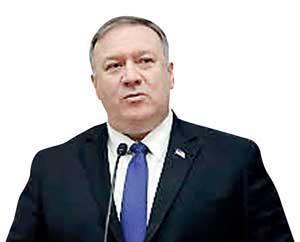 President Rajapaksa requested the Chinese delegation to assist in establishing a technology and engineering university in the Hambantota District to expedite the industrialisation of Sri Lanka. The Chinese delegation responded positively in this instance. All these developments are indicative that Sino-Lanka ties are poised to reach new heights as aspects look bright at the moment. Earlier, Chinese Acting Ambassador to Sri Lanka Hu Wei said bilateral relations are a strategic partnership cooperation not limited to only economic ties.

Bilateral cooperation on the Belt and Road Initiative (BRI) has been a focus of this visit. Sri Lanka is set to lure investments in the construction of express ways, modernisation of railways and energy sector development. Going by past experience, China has the capacity to fill in the gap under the BRI project. This is an area where Sri Lanka will come under the radar of the other countries from the region and the western world since they view the BRI as China's strategic expansion into the Indian Ocean region.

The Western countries and the regional powers such as India and Japan will closely watch developments in this direction in Sri Lanka, placing the government in a position to deploy finer intricacies of diplomacy to maintain healthy relations with all without offending anyone.

The BRI is seen by the Western media as China's strategic infrastructure project. Its expansion is sought to be contained by some Western powers and the countries like India in the region. India, in fact, has not joined the BRI. These countries remain engaged with Sri Lanka in a move to stop it from being drawn into the ambit of Beijing as perceived by them. But their motive is worded in diplomatic language and projected as an attempt to ensure a level playing field with transparency and accountability by Sri Lanka.

The Quadrilateral Security Dialogue among the United States, Japan, India, and Australia (The Quad) has returned to prominence once again after an eight-year hiatus. Beijing sees this as a grouping to contain China.

Sri Lanka's strategic positioning is seen by these nations as of something relevant to them. As such, they will follow what the government is doing as far as its relations with China are concerned. But Sri Lanka's pursuance of increased economic ties with Beijing seems something that cannot be reversed given, some practical and natural realities that determine foreign relations.

In wooing economic investment projects in Sri Lanka, China has one advantage: that is its economic might which most other countries find difficult to outsmart. As for India, China enjoys another advantage over it in Sri Lanka. India's position on the ethnic conflict and official announcements to that effect is an irritant to a vital segment of Sri Lankan society, and it has resulted in skepticism about projects mooted as Indian investments.

Japan miffed at LRT project cancellation
Japan is also miffed at Sri Lanka's cancellation of the US 2.2 billion Light Rail Project, the largest ever Japanese investment in the country. Now the government is planning to import 200 low-floor buses from Japan as part of its efforts to pacify Japan annoyed over the cancellation of the Japan-financed LRT project.

The Japanese Embassy in Colombo timed the seminar organised by it on 'Quality Infrastructure' with the cancellation of the LRT project. It was conducted on October 6, 2020 in commemoration of the 'International Cooperation Day'. The event was used to highlight Japan's involvement in Sri Lanka's development, including its participation in the Colombo Plan in 1954.

Japanese Ambassador Akira Sugiyama touched upon the concept of "Quality Infrastructure" which, in Japan's view, leads to resilient, inclusive and sustainable growth of developing countries, and which should be developed in accordance with International standards, with particular emphasis on (i) open access, (ii) transparency, (iii) economic efficiency including life-cycle cost, and (iv) financial viability of recipient countries.

Japan would have intended to communicate a message to Sri Lanka in the wake of the cancellation of the LRT project.

US Secretary of State Mike Pompeo is expected to arrive in Sri Lanka later this month. It is the highest level visit by a US delegation since the visit of John Kerry to Sri Lanka in 2015 as the then Secretary of State.

This is yet another visit anticipated to be dealing with a host of matters concerning geopolitical interests.