---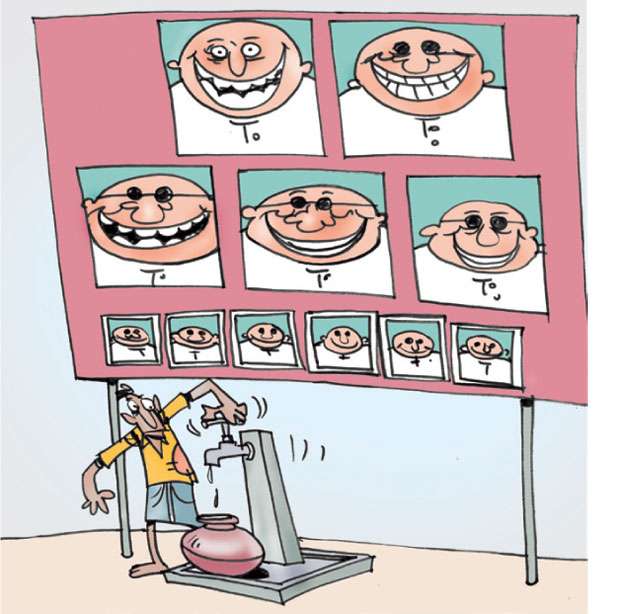 n this modern era where the globalised capitalist market economic system prevails to a large extent, all our religions call us to a different way of life rather than wanting more and more or those who have USD 100 million wanting to multiply it to USD 1000 million. In contrast, all our major religions call us to be gradually liberated from our slavery to selfishness, self-centredness, greed and other vices like envy or jealousy that make us try to get to the top by fair means or foul.

In our major religions, the founders have guided us to live in a spirit of love, mercy and compassion, not only for people but even for animals, trees, the seas and the rivers. For instance, most scientists have warned that at the rate we are going our seas in the coming decades would be 50 per cent plastic or polythene.

The fish and other sea species are known to be eating this plastic or polythene. For instance, the much-valued and much-wanted seer fish or Thora Malu is known to eat a lot of this potentially toxic substance.
We in turn cook it with a lot of spices and give it even to our little children who relish it, not knowing they are eating a little poison. This is seen as one of the reasons why people are falling sick more often these days and hospitals are overcrowded like marketplaces, while private hospitals have become big business ventures.
Specially for political leaders who take major decisions which affect most if not all of the people, the virtues of honesty and integrity, transparency and accountability are vital. Unfortunately, we see little of these virtues in our country or in other countries.

In addition, we also need servant leadership — leaders who will serve the people sincerely, selflessly and sacrificially. Unfortunately, we see little of this in our country and others because most leaders give the wrong responses when facing crises or struggles.
For instance, we are told we must not abuse power to dominate others and get more in terms of money, wealth, property and possessions. All religions call upon the leaders not to abuse people and accumulate wealth but to sincerely serve the people, especially the poor and restore their dignity as human beings.
Those who misuse or abuse their powers must know that they will suffer the consequences and end up in the garbage dumps of history.

Those who are servant leaders and sincerely work for the people will have golden pages in the books of history. India's Mahatma Gandhi and South Africa's Nelson Mandela are two of the examples but unfortunately they are few.
The other trial or struggle facing mainly political leaders is the desire for cheap popularity. Our religions tell us that when we do something good we should not let our left hand know what our right hand does.
Unfortunately, most politicians need a television channel or a newspaper picture to spotlight what they are doing. That is the only reward they get—transient and impermanent.

In weeks or months, most people will forget such good deeds of the politicians and they will end up without popularity. The other major trial that political leaders face is the desire to accumulate more. They suffer from the disbelief that this world's wealth and resources are impermanent.
The reality is that with nothing we came and with nothing we shall go. It would be good for political and other leaders to remember these great religious truths in what they do and say.