---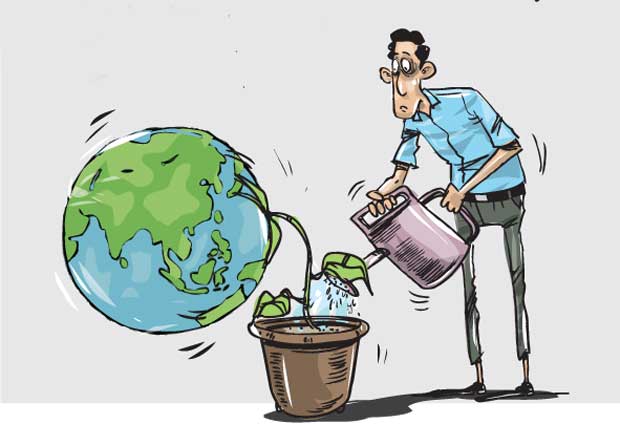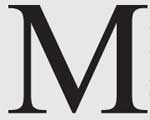 ay is widely seen as the year's most beautiful month, and it may be the best month for all people to do our part to restore the beauty and balance of the environment so that we could turn around from the catastrophic global warming.
In Sri Lanka, most areas are boiling at temperatures ranging from 35° to 40° Celsius or more. In Jaffna for instance, bowsers are sent daily to spray water on the streets. Thankfully, there was some rain yesterday. Perhaps, we need to be thankful that most of the people, because they are personally experiencing the unbearable heat, are responding positively and practically to the calamity of climate change or what might happen, when the temperatures rise by about 10° Celsius.

While the National Unity Government leaders take initiatives to provide financial and other resources, Sri Lanka's people also have a number of ways in which they could cooperate in the mission of reversing climate change and saving Mother Earth or Mother Nature. One of the major initiatives is to make Sri Lanka a wasa wisa nathi country essentially by gradually reducing the use or abuse of imported agro-chemicals, some of which are toxic and are making Mother Earth infertile.
President Maithripala Sirisena, as Minister of Environmental Affairs, is giving personal leadership to this mission with Agriculture Minister Duminda Dissanayake and the activist Parliamentarian the Ven. Athuraliye Rathana Thera also playing a key role. As part of this mission, the Government has stopped the provision of agro-chemicals at subsidised rates, and is instead giving Rs. 25,000 to farmers to buy or make organic fertilisers.

Despite protests by some farmers, who are being misled by parties with vested interests, the Government says it is determined to go ahead with the organic fertiliser plan so that within about three years, we could produce all the nourishing food we need in our own country, without spending hundreds of millions of dollars annually on the import of junk foods including artificial high-sugar soft drinks.

Tragically, though we have more than 50 varieties of tasty fruits, colossal sums are wasted on the import of artificial soft drinks, which are known to cause overweight or obesity and non-communicable diseases such as diabetes. Unfortunately millions of people are going for these drinks because it is the easy way, but we need to realise now that the easy way is not the best way.
The Government has ordered that from June 1st a warning in different colours be put on the labels of these soft drinks. While this is a good move, a better long-term solution would be to make people aware how and why they need to make their own fresh fruit drinks.

Saving electricity and fresh water is another way in which people could contribute towards the battle against climate change and global warming. While the reduction in these utility bills is useful, more important would be the contribution towards the mission to save Mother Nature. So, start today to switch off non-essential light bulbs and other electrical appliances. Do not open taps fully and do not use fresh water to wash vehicles or to water the plants. We need to look for alternative ways such as recycling of water or rain water harvesting.

Another area is the dumping of garbage or waste material. We need to consciously separate organic waste, polythene or plastic, metal or paper. If we collect the waste separately, we could even turn waste into something valuable instead of facing the crisis of garbage dumps such as the monstrosity at Kolonnawa. In Singapore, researchers have found that when wrappers, bags and other wastepaper are thrown on the roads arbitrarily it takes up to 20 minutes for a collector to pick them up. But if put into one basket, a collector could do it in two minutes.

A spiritual movement has made an eco-friendly move at a rally to be held in Ragama on Saturday. More than 15,000 people are expected from about 100 groups. Each group has been advised to bring its own wastepaper basket, collect all waste material in it and take the baskets back to their areas. The JVP did such a noble deed at its May Day rally held at the BRC grounds in Havelock Town. After the rally, party members collected the waste material in baskets and took them away, so that on May 2 morning the ground was clean, while hundreds of garbage collectors had to clear the political litter at Campbell Park, Galle and Kirillapone. As in other areas, example is the best teacher and truthfulness means do to what we say and preach only what we practise.