---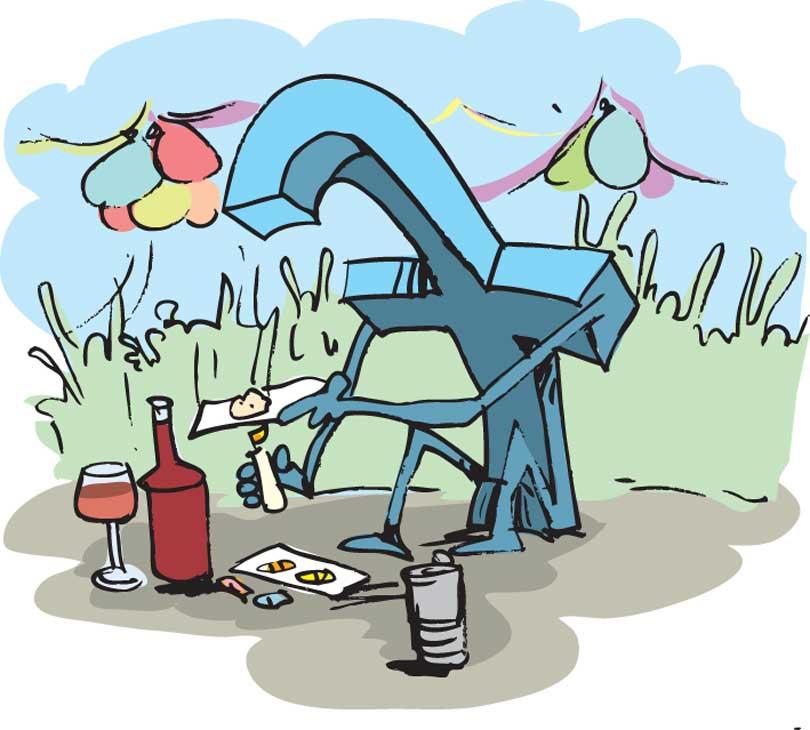 Last week we read the news about a party organised through Facebook where several guests were arrested for possessing narcotics. The guests arrested during a raid were in the age range of 18-48. Teenagers being at this party, where the use of Cannabis is alleged, is serious. It seems parents have to control the use of Facebook and of possible attempts to entice these youngsters to be addictive to drugs.

Organising parties through Facebook has been reported in the past few years. And these parties have made news for all negative reasons and not because there was anything sensational happening within the frame of decency.

In this context it is apt to take a close look at the mentality of some of these Facebook users who fancy these parties. To begin with Facebook is a place where the 'real' has to share space with the 'fake'.

Facebook started off as an amazing media tool where people could locate their friends and relations scattered all over the world. Connecting with them was possible with the click of a button and the start of this social media site brought smiles on the faces of both the young and the old.

But then it was soon invaded by individuals with not so good intentions. Users, a fair share of them, started maintaining fake profiles. Fake news followed. Some of the 'questionable' truths posted on the site saw the hand of 'mischief' in play. Example for such news are parties, advertising of sex toys and adult video content. As much as it is a meeting place for users with genuine intentions it also serves as a hunting ground for people with a notorious background.

On Saturday over a hundred party goers were arrested in the police raid at Dehiwala. There were 17 females among them. Apart from the drugs that were discovered there were also beer and illegal cigarettes.

These are items when used without control take you to another 'world'. As much as these drugs and fags are addictive, Facebook too is.

Addiction knows no limits. There are few rules on Facebook hence users often step into troubled waters. We have seen users posing in front of religious objects in a degrading manner and being haulled upon courts. It seems this social media site breeds a thinking that one can get away with anything!

What must be scrutinised here are the mood shifts that take place; both happening when using Facebook and narcotics. There are reports where individuals have been very aggressive at such parties. For the record there were reports of a clash that occurred at a Facebook party in Ratnapura in October, last year. As many as 36 were arrested. Those at the party were between the ages 20-30.

The authorities must take steps to inculcate the habit of taking responsibility and behaving responsibly when it comes to using such social media sites. The message must be sent strongly that when one logs out of the site one invariably steps into the real world and has to live with the consequences. The problem with facebook is that one can have more than one profile and there are those who use the names of others just to operate in disguise and promote mischief.

It's time the Government media arm operates diligently and ensures checks and balances. The law that operates in the real world should be applicable in social media sites where people with fake profiles reign.

We harp on the fact that this nation is a multi-religious nation with a rich history of over 2500 years. Facebook users can make all that look small by embracing a culture which inflates egos and lands individuals in 'cloud nine'.

It's high time that the authorities nail these unscrupulous individuals on Facebook and remove their masks, so that we can see their real faces.