---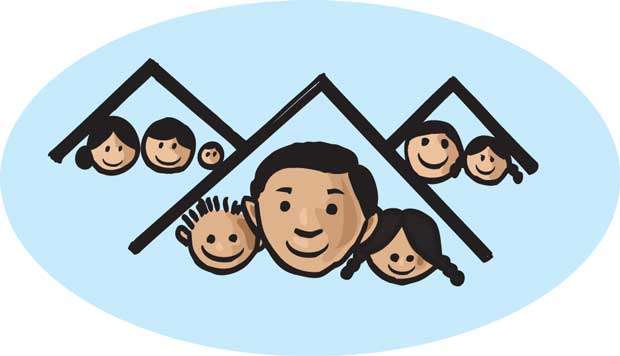 In the afterglow of Mother's Day on May 13 the world this week celebrates the International Day for Families. It is widely accepted that the family is the nucleus of society, a good society depends on a good family and therefore the day is important for all.

According to a United Nations statement, this year's theme is "Families and inclusive societies." It will explore the role of families and family policies in advancing Sustainable Development Goal 16 in terms of promoting peaceful and inclusive societies for sustainable development.

According to the UN, the approaches to family policies for inclusive societies vary around the world. In some regions emphasis is placed on social inclusion of various types of families and/or individuals such as migrant or indigenous families, ethnic minorities or families with persons with disabilities. In other regions primary emphasis is placed on social protection for vulnerable families to facilitate their full inclusion in the mainstream of society. As approaches vary, this year's observance of the International Day of Families is to raise awareness of the role of families and family policies in achieving more inclusive societies from regional perspectives.

The UN says there will be an international panel discussion which will focus on the importance of ensuring equal justice to all family members, especially women. It will also address the efforts at universal birth registration and legal identity for all, especially targeting vulnerable families. The importance of social protection for social inclusion and other aspects of socially inclusive and family-oriented policies will also be addressed.

According to world family life expert Armando Barrientos, in developed countries the social participation and inclusion perspectives define poverty as exclusion from cooperative activity, where those in poverty are unable to take part in their communities' social life at a minimally acceptable level. In developing countries, the dominant view tends to be the "resourcist" perspective which defines poverty as the inability of an individual or family to command sufficient resources to satisfy basic needs. All in all, therefore, poverty can be understood as a reflection of the inability of individuals, households, families, or entire communities to attain a minimum and socially accepted standard of living measured in terms of basic consumption needs or income required to satisfy those needs. In line with this, family poverty can be described as a state in which a family earns less than a minimum amount of income—typically US$1.25 per day for a person in low-income countries—and where the insufficient income hampers the family's ability to adequately cover basic costs of living, including paying for food, shelter, clothing, education, health care, utilities and transport.

The family situation in Sri Lanka is similar to the crises in most of the developing countries. The new government when it took office in January 2015, pledged its vision would be to build a just, peaceful and all inclusive society where there would be a gradual reduction in the huge gap between the rich and the poor. Mired in political divisions and disputes the government has not been able to make much progress in taking the country towards its noble vision. We hope that in the coming 18 months especially and in the years after that, practical steps will be taken to pull thousands of families out of the mud pits of poverty into which a selfish and wicked society has put them. When we have happy and contented families only then will we have a happy, just and peaceful society based on unity in diversity.