---
President Rajapaksa should revisit the agreement and this country should not lose half a billion-dollar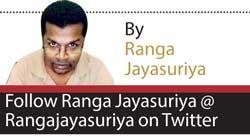 Gotabaya Rajapaksa, Sri Lanka's seventh executive President has the best of both worlds, so to speak, in terms of foreign relations. At least for now. He just concluded a successful official visit to India, scored a few PR victories with the Indian media and returned home with a US $ 400 million soft loans.

All of that, homaging, friendly reception and even a rosy press, would have been customary in the bilateral relations. But, the Rajapaksas during their previous reign had strained their relations with India, which elder brother Mahinda accused of orchestrating his defeat at the election.

President Rajapaksa appeared to have mended ties, though the Indians began the patching up long ago, by the midterm of the Sirisena-Wickremesinghe administration, at the very least.
In New Delhi, Mr Rajapaksa managed to bury the past, he uttered usual homilies with ease but also stamped out a persona of someone who is plain-talking. He promised to be 'frank' to avoid misunderstandings, assured Colombo would not harm New Delhi's security interests and at the same time, reminded Indians and their Western allies, that they would miss out not just Sri Lanka, but South Asia as a whole, to China if they do not invest in the region.

And he was ready to revamp the existing mechanisms to expedite the Indian investment in the country.

His Indian visit capped the first two weeks of a presidency that also saw a list of foreign envoys meeting him, among the first were American ambassador in Colombo Alaina B. Tepliz and Japanese Ambassador Sugiyama Akira.

These meetings are customary, but, for President Rajapaksa, and the sort of political camp and lineage he represents, the series of low key diplomatic gestures also signifies a new opening. Contrast that with the relative isolation on the fringes of the international community that his elder brother resided during much of the second term.
As for the foreign powers, especially, India, America and Japan, these gestures also betray a sense of urgency to court Sri Lanka.
Mr Rajapaksa's newfound foreign policy charm would work only until he keeps paying by the book at home

Their foreign policy calculations have shifted during the years, not so much because domestic changes either in Colombo or Western Capital- though Sri Lanka's gradual redeeming of its image under the Yahapalanaya, the waning interest in the allegations of war crimes, and advent of strong centralizing figures such as Narendra Modi, had helped Sri Lanka's cause.
However, the primary driver of the shift is systemic. China's rise has sent shock waves of systemic effects that have overwhelmed domestic considerations. China's economic expansion in South Asia has displaced India in its traditional place. Beijing's knack to undertake large scale infrastructure projects, which only a great power can build, and entail significant strategic value, is tilting the security landscape in the region.

China's PLA Navy is undergoing the largest naval modernization of the 21st century and is increasingly active in the Indian Ocean. Military balance with America is narrowing. The world is witnessing an epoch-making power transition that is taking place. China is on a clear path to becoming the regional hegemon.

Systemic effects unleashed by China's rise have overwhelmed parochial domestic considerations. Decision-making power is shifting to the realists in defence branches from policymakers of the State Department and EU offices who for decades have turned troubled states in the far-flung corners into testbeds of liberal interventionism.

After a long while, international politics is regaining its historical form guided by realism: systemic effects and self- interest.

Interestingly the countries that are most eager for patch up with Sri Lanka - India, America and Japan- are also the most affected by China's rise. And they are also the countries that have a sufficient heft to balance against the Middle Kingdom

President Gotabaya Rajapaksa should build on these emerging systemic opportunities. He will have to manage the competing interests of major powers, without compromising Sri Lanka's national interests. That also means not sacrificing national interest for the sake of personal political calculations. Both Mahinda Rajapaksa, and more spectacularly, Yahapalanaya failed in that. To begin that, President Gotabaya Rajapaksa will have to take ownership of the foreign policy. He might need to tame the members of his Cabinet and the party who parrot an antiquated anti-Americanism, anti-Westen prejudice and a doctrinaire version of non-alignment. That generation is long dead and gone, except for hangovers that exist in the foreign policy circles and politics.

Foreign policy should not be a political football. (As Bismarck once quipped, foreign policy should be placed above all others, for it is about the survival of the State). The anarchy in the international system and hence the external vulnerability of the States have reduced over the past half century in the norm-based international system.

However, everyday parochial politics that aim for every agreement sign with a major power can only cost Sri Lanka the systemic opportunities to navigate out of a looming middle-income trap and modernize infrastructure. As the recent history of international political economy would reveal, there is a hell a lot of economic opportunities in these systemic openings.
Take for instance one of the most kicked around political footballs recently: the Millennium Challenge Grant (MCG). Partisan acolytes many of whom are ardent supporters of President Rajapaksa have cried blue murder over the MCG compact which provides Sri Lanka with nearly US $ 480 million to upgrade transport infrastructure and digitize land registry.
The President himself did not speak out about the MCG during the election campaign, probably in appreciation of the hollowness of the arguments.

MSG is not a threat, but an opportunity. It is an opportunity to upgrade our crumbling transport infrastructure and digitalize land registry. It is also a launching pad for a comprehensive relationship with the United States, which is still the world's largest outward foreign direct investor. It is also a useful hedge against China's growing influence in the island. Finally, it is also a smart move to avoid geopolitical exigencies that could arise due to being too cocky with great powers. States, more importantly, small ones, can not ride against the systemic waves, those who tried have sunk.

President Rajapaksa should revisit the agreement not just because this country should not lose half a billion-dollars simply to prop up ill-informed propaganda. The United States is increasingly acting in tandem with India and Japan in South Asia.

India in its foreign policy is held back by the limitations of its economic power. It will increasingly be relying on an evolving soft-balancing sort of formation with the other two like-minded states to counter China's economic expansion. Building efficient mechanisms to absorb inward foreign investment, as President Rajapaksa stated in New Delhi, would also mitigate red-tape and bureaucratic lethargy.

The Japanese are reportedly planning a meeting with the President to revive the development projects that were held in abeyance during the previous administration.
China will still be the elephant in the room; its Belt and Road Initiative provides the best shot at economic modernization of Sri Lanka. Yahapalanaya squandered the Chinese investment windfall. Being a Rajapaksa, the new President has the political capital to repair bridges and provide a template for expanded and expedited economic cooperation with China.
However, over dependency on China could come to hunt one day, and at one point, may disfigure the political institutions, development priorities and in the worst-case scenario, the way of life. Smart leaders would hedge against these potential exigencies.

However, there is one last point: domestic drivers might have been overwhelmed by the systemic forces, but that does not mean they have withered away. Mr Rajapaksa's newfound foreign policy charm would work only until he keeps paying by the book at home. He has been to a good start, earnestly investigating an alleged and increasingly dubious claim of an abduction of a local employee in the Swiss embassy.

The temptation in the past would have been to resort to conspiracy theories and burn flags. The President and his fellow travellers would have to exercise this restraint and commonsense if he is to maintain the current foreign policy momentum.