---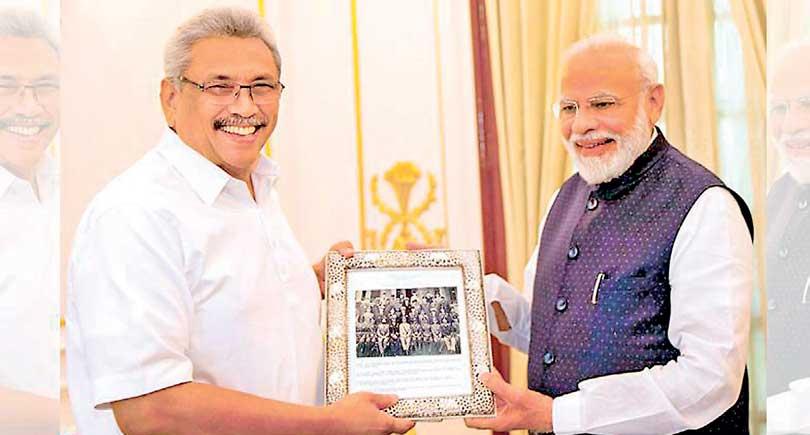 "We can discuss political issues, but for 70 odd years, successive leaders have promised one single thing: devolution, devolution, devolution. But ultimately nothing happened
Sri Lankan President Gotabaya Rajapaksa and Indian Prime Minister Narendra Modi have, with consummate skill, drawn upon their strong personalities, innate creativity and robust pragmatism to lay a firm foundation for long-lasting Indo-Lankan ties.

The initiative taken by India to send its Foreign Minister and old Sri Lanka hand, Dr. S. Jaishankar, post haste to Colombo after the election result to congratulate and pledge support to the newly elected Lankan leader, has paid off. This was evident in Gotabaya's ready acceptance of the invitation to visit India for talks with the Indian Prime Minister within days of assumption of office, even before the formation of a full-fledged Council of Ministers. By responding to Modi's invitation with alacrity, Gotabaya signalled to Modi his own keenness to establish good ties with India forgetting a bitter past. Significantly, he has asked the staff of the Lankan mission in Delhi to focus on the betterment of Indo-Lanka ties.

Search for Common Ground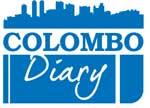 One of the distinguishing features of the New Delhi talks was the finding of common ground on issues which were divisive in the past. The Lankan President was keen on personally dispelling some apprehensions about his political leanings and agendas. But at the same time, he wanted to make it clear to the Indians, that like them, he too has political and economic compulsions, and domestic red lines he can cross only at his own peril.

This related to the Tamil issue and India's demand for the full implementation of the 13th Constitutional Amendment, which gives a certain amount of autonomy to Sri Lanka's provinces including the Tamil-speaking Northern and Eastern provinces.

Sri Lankans hope that Modi, with his policy of promoting majority Hindu interest in India, will understand Gotabaya's sensitivity to the interests of the Sinhalese majority. India had its own demands and a wish-list which Modi set forth with characteristic clarity. But this was done within limits set by himself. Aware of the apprehensions among Lankans about Big Brother India, Modi has been saying, repeatedly, that Indian development projects in Lanka would be based on Lanka's own proposals and that these would be implemented at a pace suited to Lanka. Over the years, Modi's statement has resulted in Lankan decision makers seeing India in a more favourable light than before when the hefty neighbour was seen as the quintessential hegemony.

The hurriedly arranged New Delhi meeting was meant to signal to Gotabaya that India has taken his ascendancy with a massive 1.3 million vote margin, as a sign of his political strength and not something to fear. It augurs well for India-Lanka ties in a competitive world in which regional and extra-regional powers jockey for positions of influence over a hapless and weak Lanka. India had to be the early bird to catch the worm, and it was one, with Foreign Minister Jaishankar rushing to Colombo, inviting Gotabaya to Delhi, and then rolling out the red carpet for him.

What Modi said to the media after the talks would have been music to Gotabaya's ears. He said: "The mandate that you have received expresses the aspirations of the Sri Lankan people for an organized, strong and prosperous Sri Lanka. In this regard, India's good wishes and cooperation are always with Sri Lanka. A stable, secure and prosperous Sri Lanka is not only in India's interest but also in the interest of the entire Indian Ocean Region."

Modi's personal touches to the hospitality extended to Gotabaya resulted in bonhomie between the two, which in turn facilitated a better understanding of key issues. The result was a significant measure of agreement on economic development, regional security and terrorism.

In the past, during the Mahinda Rajapaksa Presidency, mutual suspicion was the dominant feature in bilateral relations. Now, mutual trust is palpable. And that trust is based not on illusory assumptions but on both sides fine tuning their policies and making them realistic. "I am usually very frank, so I hope to tell New Delhi honestly, if I can't do something; and if I can, then do it soon and not drag out commitments," Gotabaya told The Hindu.

While offering Lanka US$ 400 million for infrastructure development, US$ 100million for exploitation of solar power and US$ 50 million for toning up the intelligence apparatus, Modi had raised the issue of the non-implementation of some major Indian projects for which MoUs were signed in April 2017. While Gotabaya did not touch this subject in his public statement, he told The Hindu:"There are certain projects where we have to change certain modalities, and we discussed it during this visit. I haven't studied all the projects in detail yet, but I will promise that we will expedite all projects that are important to Sri Lanka."

On China's overwhelming presence in the infrastructural and strategic sectors in Sri Lanka,Gotabaya said that China had to step in because other countries did not invest. He told "Bharat Shakti" that it would not do to "grumble" about China's investments when other countries like India did not seize opportunities to invest as it happened in the case of the Hambantota port.
In his reference to containing terrorism, Modi mentioned "cross border terrorism" to get Lanka on board in his world-wide campaign to contain it by getting countries to recognize Pakistan as "the" perpetrator. Gotabaya was silent on that issue in his public statement but told The Hindu: "I think the main issues India could have with us would be on (our relations) with China or Pakistan, but if we don't do anything that creates suspicions amongst Indian authorities, there will not be any problem."

Earlier, Gotabaya had told "Bharat Shakti" that Sri Lanka would not do anything that would threaten India's security. In his public statement he had fully endorsed the Indian line on security in the Indian Ocean. "We will continue to work closely with India to ensure that Indian Ocean remains a zone of peace," he assured briefing the media after the talks. These statements should satisfy the Indians.

Gotabaya's open declaration that he would renegotiate the 99-year lease of the Hambantota port given to a Chinese-owned company CMPort, should also convince New Delhi that he is not blind follower of the Chinese and that he would not allow any country, however dear, to take Sri Lanka for a ride.

Tamil question

Modi and Gotabaya voiced different views on ethnic reconciliation and the 13A which gives some political and administrative autonomy to the Tamil provinces. In his public statement, Modi had forcefully mentioned the need for ethnic reconciliation and the need for the implementation of the 13A of the Lankan constitution, which was based on the India-Lanka Accord of 1987. But Gotabaya skirted the issue.

However, he told The Hindu that he would not repeal the 13A, as demanded by many Lankans, but added that there are certain clauses which need to be re-visited considering the views of the majority Sinhalese community. "It (the 13A) is part of the constitution and is functional, except for some areas like control of police powers, which we can't implement. I am willing to discuss alternatives to that," he said.

"My approach, as I told the Foreign Minister (S. Jaishankar), is that it is more important to give the (Tamils) development, and a better living. In terms of freedom, and political rights there are already provisions in the constitution. But I am clear that we have to find ways to directly benefit people there through jobs, and promoting fisheries and agriculture."
"We can discuss political issues, but for 70 odd years, successive leaders have promised one single thing: devolution, devolution, devolution. But ultimately nothing happened. I also believe that you can't do anything against the wishes and feeling of the majority community. Anyone who is promising something against the majority's will is untrue. No Sinhalese would say, don't develop the area (the Tamil areas), or don't give jobs (to Tamils), but political issues are different. I would say, judge me by my record on development (of the North and East) after five years."

Gotabaya might be hoping that Modi, who himself is a majoritarian (Hindu) nationalist leader with a muscular approach to separatism, will understand his political compulsions and not push him to the wall on the question of ethnic reconciliation, devolution of power and human rights as understood in the Western world.

It was significant that there was no joint statement at the end of the talks. This allowed the two leaders to address their respective political constituencies at home and not publicly acknowledge all agreements reached behind closed doors.