---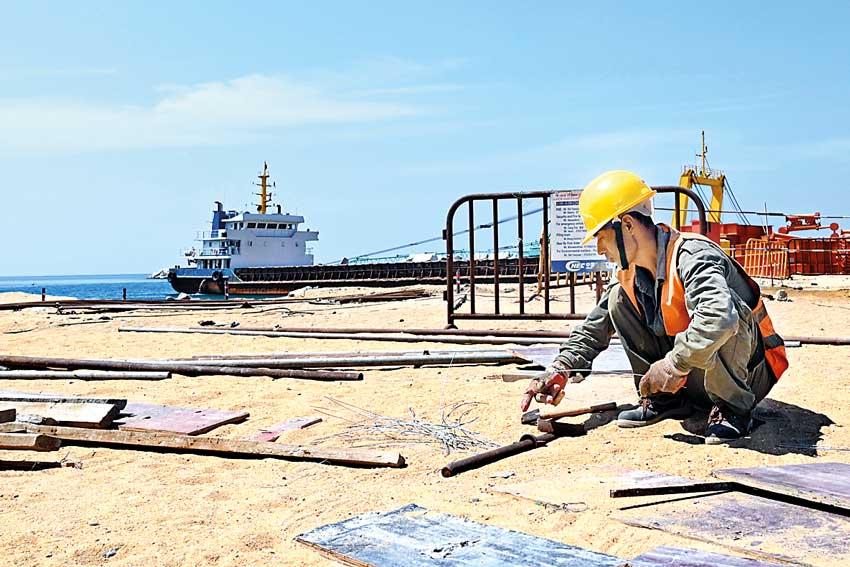 Prof. Colombage referred to the South Asia and Association of Southeast Asian Nations (ASEAN) as well
The President appears to have handpicked Prof. Colombage as the Foreign Secretary to deal with this scenario
He is an expert on the maritime security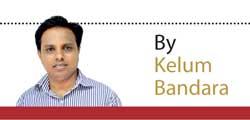 The foreign policy motto of the previous government was 'friendship with all, enmity with none'. Its verbatim meaning suggests the then Government's policy was to be even-handed in its dealings with the world, be it Asia or the West. Nonetheless, in reality, it was a just a bland sentence used to couch its otherwise different intention. In practice, the previous Government was west-leaning in its foreign policy approach, though it was concealed in subtle diplomatic language to project a different impression.

Admiral (Retd.) Prof. Jayanath Colombage, the newly appointed Foreign Secretary, spelled out in clear cut terms that the new Government's foreign policy would be Asia- centric. If that is practiced in the real sense, it will be a clear departure from the path of the previous Government. As things stand at the moment, it is obvious that President Gotabaya Rajapaksa is planning to drive its foreign policy with a special focus on China and India, the two powers having competing interests in the region.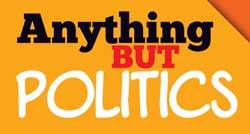 When Prof. Colombage said Asia-centric, he referred to the South Asia and Association of Southeast Asian Nations (ASEAN) as well. ASEAN is a regional grouping of ten countries and it is projected to rank as the fourth-largest economy in the world. It is a market of 622 million people. So, Sri Lanka's focus on ASEAN is understandable.

It is a matter of fact that Asia as a whole is rising on the global stage. Its significance to the world is growing in terms of security, economic development, climate change etc. The Government has decided to keep special focus on Asia mainly because it is only better positioned to cooperate with Sri Lanka in economic revival in the post COVID-19 context is its main challenge. Today, we talk about an Asian era. Most Asian countries including China where the Coronavirus was first reported contained the spread of the pandemic more effectively whereas most other countries in the world are still reeling under the impact of the pandemic. It enables Asia to ratchet up efforts to propel global growth trajectory while responding to post-pandemic challenges.

The new Government seeks to reset its foreign policy with an Asia-centric approach, and then, it is bound to encounter a challenging task – that is to reconcile the competing interests of India and China in the region without offending anyone. The President appears to have handpicked Prof. Colombage as the Foreign Secretary to deal with this scenario diligently at official level under Foreign Relations Minister Dinesh Gunawardane who lays emphasis on genuine friendship (Kalyana Mithra). Prof. Colombage is the former Navy Commander of Sri Lanka, and he also published his book 'Asymmetric Warfare at Sea: The Case of Sri Lanka'. As such, he is an expert on the maritime security aspect of international relations, an area where China and India have contrasting interests. It is also a sphere in which countries such as the United States, Australia and India commonly take on against China's increased presence in the Indo-pacific region. The Foreign Secretary is better positioned to understand and analyze Indo-pacific strategic concerns of the world powers given wide ranging experience in naval security and academic knowledge coupled with it.

Sri Lanka is trying to get the best out of both China and India for much needed economic growth which has been sluggish due to the COVID-19. Sri Lanka has made it clear that its soil cannot exploit by anyone against the security interests of another. The leaders of both China and India have already engaged with Sri Lanka for economic ties. Prof. Colombage is someone with contacts to the establishments of both the countries. It should have been one of the very reasons for his appointment as the Foreign Secretary this time to work at official level in the execution of the foreign policy.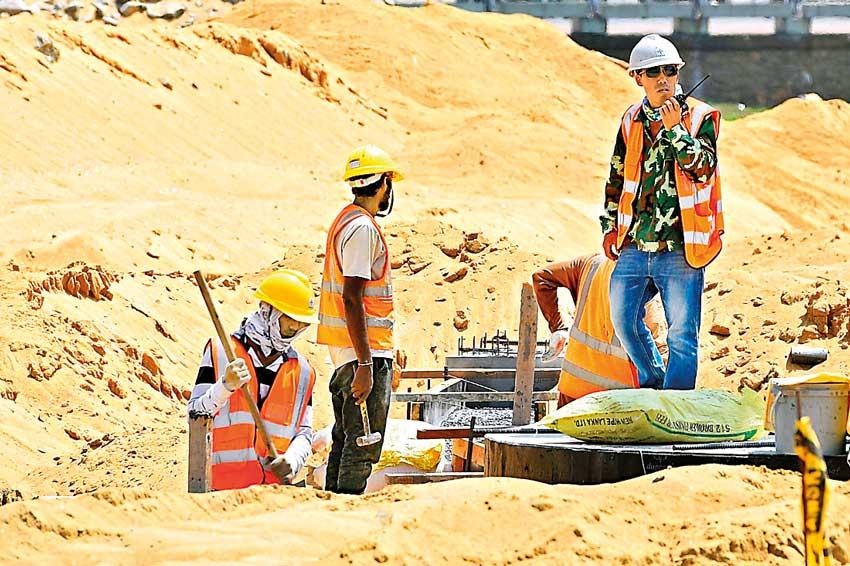 Sri Lanka has made it clear that its soil cannot be exploited by anyone against the security interests of another (Pic AFP)

For India, security and economic development are the two main concerns in the post pandemic situation. Indian Prime Minister Narendra Modi launched his Atmanirbhar Bharat Abhiyan (Self–reliant India campaign) in his country. According to the Indian media, he also asked Indian people to be 'vocal for local' and glorify Indian products.

The pandemic has compelled the countries to adopt a certain degree of protectionism in economic policies. Sri Lanka is also awake to this reality, and accordingly President Rajapaksa has instructed his Ministers to boost local manufacturing so that the country can reduce dependency on foreign suppliers during this trying time. Indian External Affairs Minister Dr. S Jaishankar called Foreign Relations Minister Dinesh Gunawardena on Tuesday to congratulate him on his reappointment as Minister of Foreign Relations of Sri Lanka.

According to a communique put out by the Indian High Commission, Dr. S Jaishankar conveyed that he looks forward to working closely with Minister Gunawardena to take the India-Sri Lanka partnership to greater heights as part of India's neighbourhood-first policy. The two ministers discussed the need to facilitate the business leaders of both sides to increase investments. Also, the two countries now explore the possibility of resuming commercial flights on a limited scale as the beginning. Likewise, a host of measures for economic cooperation between Sri Lanka and China has been proposed. Chinese Foreign Minister Weng Yi also sent a message of congratulation to Minister Gunawardane after he assumed duties in his office under the new government. Also, acting Chinese Ambassador Hu Wei called on Mr. Gunawardane and Prof. Colombage on Tuesday.

The Chinese economy is resilient against the pandemic. It is, in fact, under control there at the moment. China is now recording growth. The new government sees cooperation with China as important to boost foreign reserves and to overcome the debt payment crisis.

The new government sees China's Belt and Road Initiative (BRI) as an opportunity rather than a threat. It will turn to China for infrastructure projects such as the proposed expressways.

While taking such an approach, it is equally vital to reach out to the western world where Sri Lanka's export market is located. The government is heading for challenges in the West where the pro-LTTE lobby groups are active. These lobby groups, operating in the western world, have already upped their antenna on Sri Lanka compiling reports on the past human rights track record to be taken up ahead of the sessions of the United Nations Human Rights Council.