---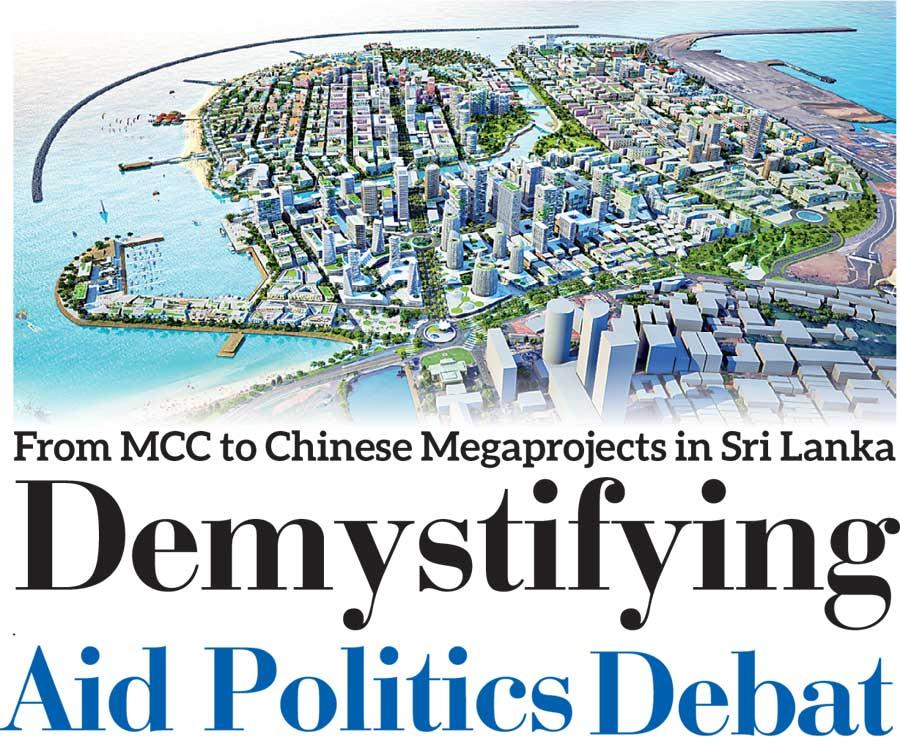 Less than a week coming up to the Presidential election in Sri Lanka, the Millennium Challenge Corporation (MCC) Agreement to be signed between Sri Lanka and the United States of America has gone through a passage of intense debate and stacked by pro and anti-arguments from politicians, academics, bureaucrats and think-tankers while the middle ground remains quite arid.
This article attempts to locate the current debate within the context of evolving aid politics and its promise and concern for Sri Lanka in the long run. The aid political debate is completely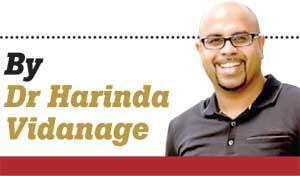 enmeshed as an organic narrative of the current presidential political debate. In real terms and in real analytical context and for the national interests and national security dimensions it is important to have a far wider, deeper understanding of why such aid programs are a definitive feature in the current global political environment. How small States such as Sri Lanka ought to manage and strategically respond and benefit from global aid regimes increasingly aligned to the global power alignments in the 21st century should be part of all policy deliberations in future governments.
Aid Regimes
Since the last two decades and the disruption of the Western-led global order with China's increased capabilities to shape global outcomes. Mainly its ambitious and powerful Belt and Road Initiative (BRI), The United States, EU, Japanese governments are forced to rethink and to reinvent creative ways and means of packaging aid programmes.
Thus, the response from these actors was to move them away from merely development assistance and tying them up to achieve strategic goals based on their national interests and foreign policy objectives. It is in this context that the MCC and other premier aid packages are to be understood.The inception of MCC: Millennium Challenge Act 2003
The MCC which is celebrating its 15 years this year, enjoys bipartisan support in the US Congress and is subject to moderate criticism globally compared to other American interventions. This has led for supporters of the MCC in Sri Lanka to highlight the key contributions it will make to uplift our public transport systems and digitization of land registries
The writer is more concerned about the main root of all MCC initiatives that are currently in operation, the Millennium Challenge Act of 2003. Each Compact, that the US signs with the recipient nations, is based on the Regulations of the Act. Thus, to be eligible to a grant and reforms that the recipient State must adhere to is like IMF-led, structural adjustment programs of the Washington Consensus regimes of Neoliberal reforms.

The compact is a compact because of its inherent capability to influence public policy of recipient nations at its highest levels, the challenge is how far and how deep the compact can influence policy-making of a sovereign nation.
Thus, the question of what can and will be the intended or unintended consequences of the compact. A serious review is needed. If not conspiracy theories will dictate events.
Currently, 29 countries have gone through the compact, nearly 70 percent are African and mostly from Western Africa and Asia represents about 20 percent. Almost all recipient countries have can be associated to be in the geopolitical orbit of the United States from Libera, Ghana, Georgia, Mongolia and to a certain extent Nepal and Indonesia. Agriculture, Transportation and Energy seem to be the common areas of focus in many compacts. Though not directly in mainstream security, food and energy security areas are vital aspects of the international security landscape and parallel American security interests.
MCC Sri Lanka
The article intends to highlight areas of concern that need further review before final agreements, which the writer deemes will help increase transparency and accountability for any government that comes into power in 2020.
The proposed MCC Sri Lanka in the executive version shared by the current Sri Lankan government under article 3, focusing on the mode of implementation in section 3.3 discusses policy performance where the Sri Lankan government is required to commit policy criteria identified in section 607 of the MCA Act of 2003.
MCA Act 2003, section 607, lists criteria that counties must fulfil, includes areas such as Just and Democratic governance, guaranteeing Economic freedom, commitment to economic policies and investments in the people, particularly women and children. Segment D of Sub Section 607 is titled as, reporting on the treatment of Civil Society.
This is an evaluation of the performance of a country that is submitted to the MCC Board focusing on five dimensions of civil society engagement which include laws regulating the Internet and targeting of foreign NGOs. These sections can irk quite a few from many corners of Sri Lanka.
Chinese Aid
The article attempts to juxtapose Chinese aid programmes and geopolitical compulsions of Chinese engagement in Sri Lanka. China's aid comes as direct government grants which are based on soft loans with staggered payback periods.
Since the last ten years, China has provided Sri Lankan government aid into 110 plus, development projects. Port City and Hambantota Harbour gained significant interest and are mired in controversies, some are emanating from local political debates while others are externally shaped.
Among the ongoing Chinese projects which are less discussed, the largest is the Outpatient Building Project of National Hospital of Sri Lanka. China identifies this project as a key infrastructure project aligned to its Belt and Road initiative.
Hence clearly there remain geopolitical connotations which the Chinese government is not shy to point out. The project is worth USD 70 Million with an estimated completion date of November 2020.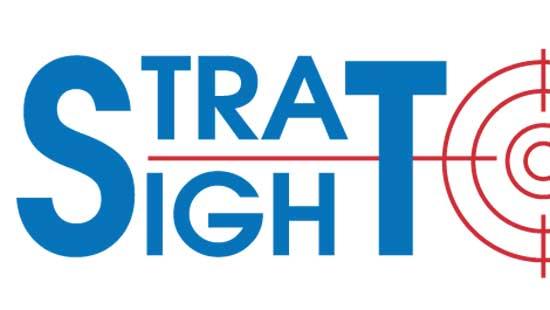 The mammoth structure boasts of nearly 50,000 square metres and the Chinese design team estimates the initial design is good enough for nearly fifty years ahead before new modifications are needed for the upgrading of the hospital facility. President Sirisena managed to get his dream realized when China granted 65 USD Million grant to build the National Nephrology Specialist Hospital which the President made a personal appeal to the Chinese government, with a total floor area that is little more than 25,000 square meters this will be South Asia's largest for treating Kidney related diseases to be commissioned early 2020.
China-Sri Lanka Joint Research and Demonstration Center for Water Technology Project Is another big-budget project funded by the Chinese government in Sri Lanka worth 11 Million USD.
"MCA Act 2003, section 607, lists criteria that counties must fulfil, includes areas such as Just and Democratic governance, guaranteeing Economic freedom, commitment to economic policies and investments in the people, particularly women and children"

Parallel to these mega projects, the Chinese government has increased its technical assistance ranging from disaster relief, security, surveillance, Nuclear Magnetic Resonance Imaging (NMRI) with twelve ongoing technical cooperation projects that span from exhibition conventional facilities to human resource development.
Revitalized aid packages such as MCC, Chinese development assistance these are all new realities of the 21st-century global politics. They represent the reality of increasing geopolitical competition, rivalry and vying for influence in strategically important locations and on countries that are nodes of convergence or entry points to these locations.
Both these models of development assistance have immense potential to benefit the much-needed development programs and progress of the country with a pragmatic and visionary leadership that can manage the geopolitical compulsions and still match them with our national interests while mitigating possible challenges to national security or making compromises on sovereignty. Sri Lanka remains heavily at debt given the fact that much of our borrowings in the recent past were from foreign private capital markets which have higher interest rates compared to both MCC and Chinese development assistance such borrowings are drowning us in further debt. Guiding Sri Lanka in next decade
Sri Lanka and its new leadership irrespective of who will helm this country under his watch have to seriously grasp the, intended and unintended consequences of foreign aid. MCC is a complex process with space for deep policy penetration and under MCC Act of 2003, Section 611, highlights the terms of termination of the grant, the primary point of termination is attributed to 'the country or entity is engaged in activities which are contrary to the national security interests of the United States'.
This point can be open to interpretations, especially for Sri Lanka which seeks to look forward to its own prosperity. It must have its foreign policy independence to engage with all regional and global powers and other non-State actors. Thus, the narrative on aid should be something national leadership has to subject to serious deliberations as there are no simple exit or entry points but a series of managing and coping strategies.