---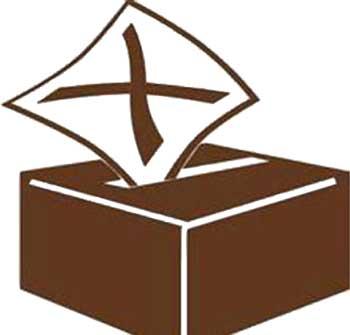 Chairman of the National Election Commission (NEC) Mahinda Deshapriya on Saturday had prohibited Independent Television Network (ITN) from broadcasting any politically-oriented programmes, interviews from November 4, till the results of the November 16 presidential election are declared. He had said if ITN wanted to broadcast any political content, it must be submitted to the Elections Commission for prior approval.

However, he revoked his ban on the State-owned TV station after discussions with the ITN authorities, according to some reports and due to criticism, according to some other reports.
Apart from the contentious issue of media freedom, the whole episode again raises many questions that are relevant to having a level playing field in media during elections, media ethics and de-politicization of the media and that have been persistantly unanswered for a long period of time.

Deshpriya clamped the ban on the television station following a complaint that remarks of former Additional Solicitor General Wasantha Navaratne Banda were broadcast over ITN on last Wednesday night were harmful to Sri Lanka Podujana Peramuna Presidential candidate Gotabaya Rajapaksa. He said the October 30 programme known as "Seethala Eethala" (cold arrow) broadcast at 10.00 pm was "one-sided and caused harm to Gotabaya Rajapaksa's campaign."

In the ITN programme, Navaratne Banda had responded to former Justice Minister Wijeyadasa Rajapakshe and former Senior Additional Solicitor General of the Attorney General's Department Suhada Gamlath who had reportedly claimed they were under pressure to arrest members of the Rajapaksa regime.

Navaratne Banda had said that it was Minister Rajapakshe and Gamlath who had inexplicably blocked other members of the Attorney General's Department who had independently recommended the arrest of those connected to the former regime after studying the case files.

If the elections chief taken the complaint against the ITN as an isolated issue, he was correct in taking the television station to task. But it can be argued that Navaratne Banda was responding to statements made by two other men that had also been made in the media - electronic or print - State owned or privately-owned and they were clearly harmful to the NDF candidate, Sajith Premadasa.

On the other hand, in today's context, except for the complaints pertaining to fake news, derogatory remarks and hate speech, entertaining a complaint against one media institution for not being balanced, ignoring the bahaviour of other media institution – though there are no complaints against them - would not help create a situation with a level playing field.
One may argue that the polls chief has to act when a complaint is lodged with him which is true and his intention and the efforts to strike a balance in the campaigns by the Presidential candidates is also commendable. But the problem lies with the practicality of acting upon a complaint under a highly politicized media culture in the country. When you throttle some media or media institution, the possibility of that itself being one-sided is high. On the other hand, "two wrongs do not make a right" either.

In what is called political talk shows telecast by various TV stations, representatives of several major political parties (but still not all 35 candidates) participate and we are satisfied that balance in views is maintained. However, when it comes to interviews, we are opening the door for the free flow of one-sided views and sometimes scathing attacks against persons not present at the place. Are we going to impose a blanket ban on interviews in the media, due to this lopsidedness of them?

It is being argued that the Elections Commission cannot be blamed for not reining in private media as the law allows him only to do so in respect of State-owned media. However, the number, role, and the influence of the State media has become and further becoming insignificant compared to the private media and the social media.

Nevertheless, the problem ultimately lies with the journalists and media managers who prefer self-regulation and not control by the laws and guidelines imposed by the authorities. Most of them are aware that "fairness" is one of the universally accepted journalistic principles and an element of ethics which has to be practicsed always, especially during elections. That itself is a strong safeguard to media freedom.