---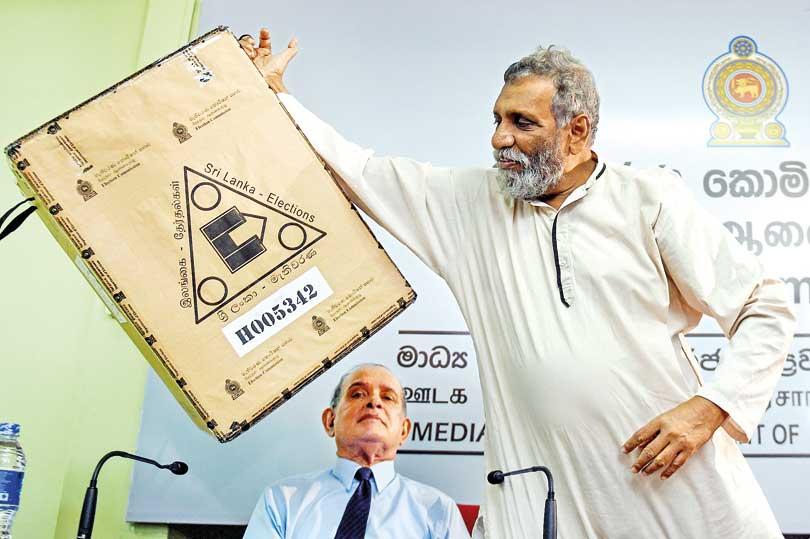 The upcoming presidential elections are expected to be close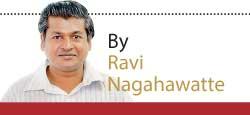 There was a time in this country where its citizens entertained the thought that this island should be ruled by a dictator. Underscoring the thought that 'one gets what one dreams of' there came an opportunity to taste dictatorship under a Mahinda Rajapaksa regime. During the regime which lasted for two terms, or ten years, the islanders got a taste of being under the thumbs of a brutal administration; a system of governance arose where nothing could be questioned.
Now most people, inclusive of Sinhala hardliners, want to return to the system where 'order' was the norm and not 'request'. What can be stressed is that we Sri Lankans learn things the hard way. Putting it in another way, we Sri Lankans chose the hardest way to solve a problem.
The problem we have here in this nation is that we can't find 'decent' men to do a decent job. The UNP regime has had 'darlings'-men of tolerance-who have accommodated the views of others while setting about their duties as government servants. Of course there were the not so honest few among them who were involved in alleged stealing and plundering of state funds.
Instinct plays a major role when it comes to how the Sri Lankan voter casts his or her vote. Instinct is a good tool to have, but one must do his or her homework before an election.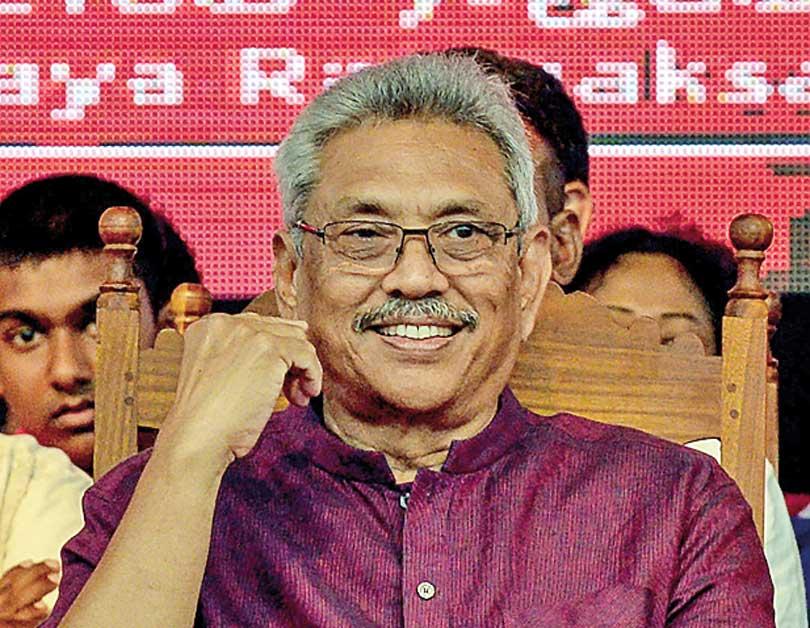 Gotabaya Rajapaksa
Presidential candidate Sajith Premadasa of the New Democratic Front has used his instincts well. He is campaigning for the votes of voters from both the north and the east. The Sinhalese hardliners might see this move as Sajith turning his back on the country's majority. But these are times where the administrators have to deal with accountability, hence trying to work out a working relationship with the Tamils is a wise thing to do. Just the other day relations of Tamils, who went missing during the ethnic conflict, vented their anger on the TNA for putting aside their burning issue and channelling their time and energies to support the candidacy of Sajith. It is reported that slippers were thrown at these parliamentarians, who had met at a hotel in Vavuniya. Throwing ones shoes or slippers at someone is considered the most degrading manner in which certain Asians and Middle Easterners vent their anger on an individual.
The upcoming presidential elections are expected to be close with presidential candidate Sajith apparently closing the gap between him and his rival from the Sri Lanka Podujana Peramuna led Sri Lanka Nidahas Pudjuana Sandanaya, Gotabaya Rajapaksa.
But there are those who envision an era of great restriction if this camp regains power. In this context it is interesting to quote how Wikipedia describes China
We have Tamil political prisoners here and parents grieving for missing children; those who vanished during the conflict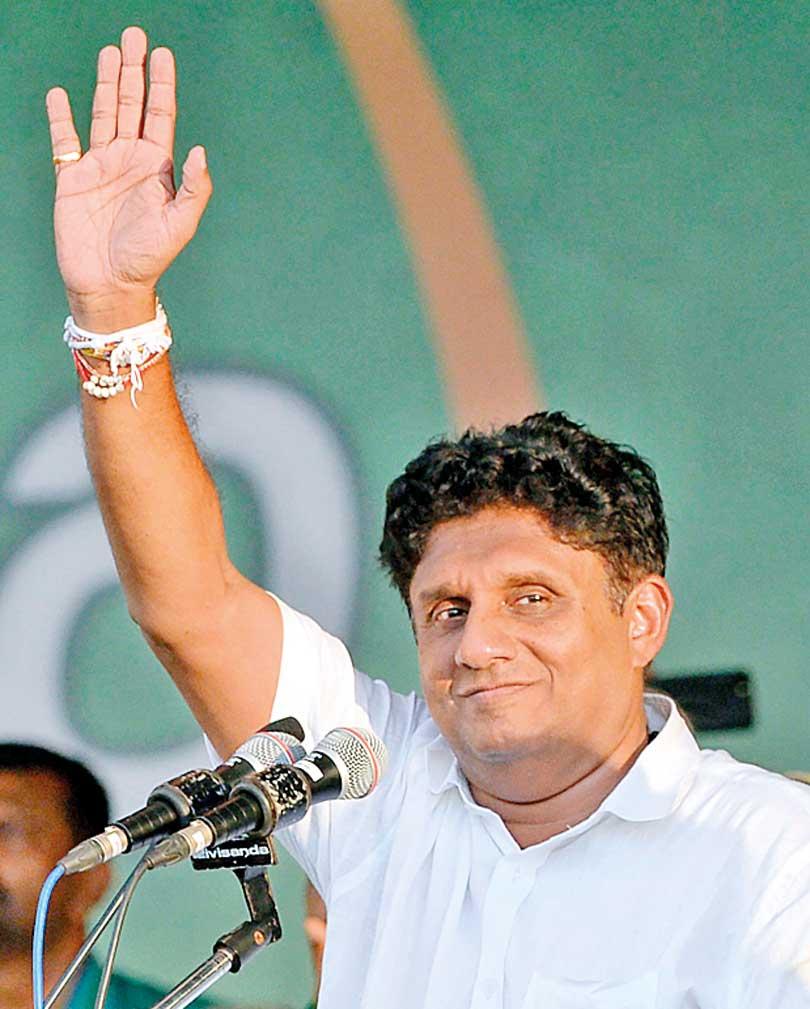 Sajith Premadasa
What makes it hard for political analysts to predict a winner at this stage before the elections is because the majority of the people do not have the capacity to make a sound judgment as to whom to vote for. People still cast their votes considering nationality, religion and patriotism and not necessarily viewing the proficiency shown for a task. Even when the solid option of using proficiency as a tool to judge is available, voters prefer to believe that a person might deliver because he delivered in some other field. Applying critical thinking is not fancied by the masses. Most believe a man who was successful militarily would be successful in understanding the economics of running a country.
Most people didn't have the good fortune to educate themselves at universities. But the guy without a college degree is also a voter and has an opportunity to shape the future of this country. In this case such individuals must have some yardstick to consider who to vote for. Many believe that such individuals can consider what's 'good' and reject the 'bad' when it comes to deciding the next First Citizen of the country.
Gotabaya's camp is harping on the fact that their candidate can assure development and make the nation prosperous. But there are those who envision an era of great restriction if this camp regains power. In this context it is interesting to quote how Wikipedia describes China taking democracy as a tool for judgment, 'The Democracy Index, produced by the Economist Intelligence Unit, gives China a 3.1 out of 10 and classifies its government as authoritarian without revealing its methodology beyond that it is based on the personal opinions of unnamed experts'.
If the tide goes against Sajith, the victors would assure progress at the expense of democracy. Presidents Counsel Ali Sabri, who is backing Gota, was quoted in newspapers saying that Gota could be the Lee Kuan Yew of Sri Lanka. There is little need to harp on the much known fact that Yew was a ruthless tyrant. Sri Lanka Muslim Congrees Leader Rauff Hakeem is concerned that if the opposition topples this government at the next presidential elections the new government would abolish the Muslim Personal Law. Even the Tamils in the north and the east who, are enjoying the comfort of the law, are concerned about their future given there is a regime change. In this context it didn't come as a surprise when the Illankai Tamil Arasu Kachchi (ITAK) decided to throw its weight behind Sajith; this is despite the green party not having an written deal with the main party forming the Tamil Naitonal Alliance (TNA).
Sri Lanka is a broken nation; a country still bleeding from the wounds inflicted upon herself due a civil war that raged for 26 years. We have Tamil political prisoners here and parents grieving for missing children; those who vanished during the conflict. In this background we hear that the Gotabaya camp wants to move ahead in development activities with the aim of closing the gap between those who have and those who don't. Sajith who recently visited Mullaitivu in the Northern Province was welcomed warmly. He promised to have 'donor conferences for North and East development and a two special units of the presidential development task force, working for prosperity. The subtle underlining factor about Sajith's build up to the elections is that he is aware that there is a contest between the good and the bad and he has chosen to support what's 'good' in a planned development drive. There is also another party which promises development, but there are fears whether what's good would be compromised in the name of development, if that party wins the elections.
This is a time where voters must choose between voting for development over what's mediocre or a contest between good over bad.