---
Employees in these institutions have been used to taking professional instructions, not the command of a military official

Also political appointees might be focused on performance and may disregard people's needs, as history reveals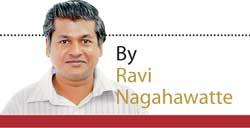 President Gotabaya Rajapaksa is an apolitical individual. That would sound like trouble for his party, Sri Lanka Podujana Peramuna (SLPP), which is gearing for the upcoming parliamentary elections.

President Rajapaksa has already made it clear that election candidates can't use his photograph for propaganda work. What the president implies is: 'Get votes based on the work you've done. Don't borrow from my portfolio'. Has the president forgotten that those who wish to use his picture for election campaigns helped him win the last presidential elections by casting their votes for him?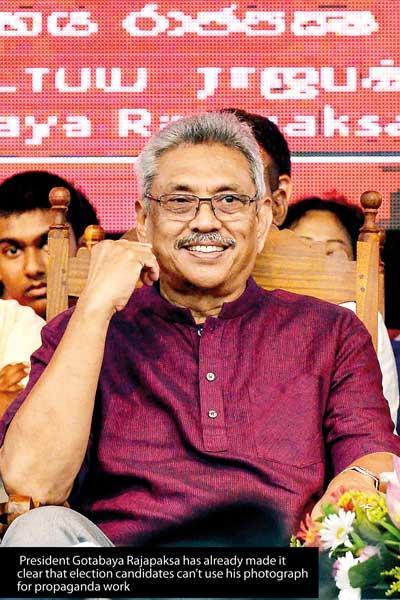 In a country where state enterprise is closer to the heart of the masses the present regime is slowly putting pressure on government institutions to raise the bar at performing. Very recently Central Bank officials came under fire by the president for not coming up with ideas in terms of presenting economic tools to raise the dwindling economy of the country. They were taken to task and how he reprimanded the banking officials was caught on television cameras operated by mainstream media personnel. This sort of media exposure during instances of reprimand only end up with personalities of employees being damaged. It would serve the president well if he takes note that the Central Bank is not a militarised institution and certainly not the Army. If the state worker needs to be reprimanded that can be done in the boss' cubical because the employee, who was reprimanded, has to step back into the society and also return home after completing his or her day's work.

Dignity plays a huge role in the welfare of an employee, not only the salary.

The 19th Amendment to the Constitution clearly states that only a member of parliament can head a ministry. But at present the Law and Order Ministry comes under the purview of the Defence Ministry and is headed by Defence Secretary Major General (Retired) Kamal Guneratne. This amounts to a violation of the Constitution of the country. Guneratne also heads the Telecommunication Regulatory Commission of Sri Lanka. In the name of raising the efficiency of state institutes President Rajapaksa has made seven appointments out of which three are people with a military background. They are Sepala Hettiarachchi (Secretary to the Ministry of Tourism and Civil Aviation), Major General Sanjeewa Munasinghe (Secretary to the Ministry of Health and Indigenous Medical Services) and Major General (retired) A.K.S Perera (Secretary to the Ministry of Mahaweli Agriculture Irrigation and rural Development). For the record the last appointed ambassador, which was to Pakistan, was Vice Admiral Mohan Wijewickrema.

Rajapaksa has defended these appointment by saying that ex-military officials appointed are competent and have been trained locally and internationally and can handle any aspect of administration.

With the date (August 5) for the parliamentary elections fast nearing appointments like these would have angered state sector employees. Employees in these institutions have been used to taking professional instructions, not the command of a military official.

The president talks about his subordinates in state institutes meeting his standards. Probably the president wants state workers to work hard like Japanese citizens. There was an interesting post on Facebook recently regarding this issue: a user had asked whether Sri Lankan state workers would be paid in the manner in which Japanese employees are reimbursed if they work as hard as those in 'The land of the Rising Sun'?

Even in the past, back in the 1990s, governments attempted to raise the performance of state institutions by following the principles of the Organisation for Economic Co-operation and Development (OECD) in which countries like Australia, New Zealand and UK were members. Later developing countries like Tanzania, Ghana, Nepal, China (It was at a developing state many years ago), India, Malaysia, Hong Kong and Sri Lanka followed these principles. When politicians meddle in the affairs of state-run institutes they often forget to differentiate between the appointing of qualified professionals to key posts and offering state employment on the clout of a political chit.

Much of these programmes failed due to lack of accountability. Also political appointees might be focused on performance and may disregard people's needs, as history reveals.

Before the 1990s the regimes led by the Russian Eastern Block failed in administration because the administrators didn't cater to the market needs and the choices of the people. Administration was done in these economies in a dictatorial manner.

In contrast to the ideologies President Rajapaksa is promoting we saw the UNP regime privatising state enterprises to improve performances. United Motors, Lanka Steel Corporation, the textile factories at Thulhiriya, Weyangoda and Pugoda and Ceylon Oxygen were privatised. These also happened under a dictatorial president called Ranasinghe Premadasa. The reasons for the failure at these attempts to privartise state institutes were linked to the benefits of such privatisation efforts not trickling down to the people and rulers not understanding their responsibilities. Decision makers in such a privatised setup never understood market realities.

So it's obvious that President Rajapaksa's focus is on state institutes performing rather than seeing the party that backed him to the hot seat of president winning at the parliamentary elections. His brother Mahinda is a better people's person and might not walk out of the political frame and thus lose valuable votes. Mahinda is very unlikely to come hard on state employees who are underperforming. The strong point of a seasoned politician is to win as many votes as possibly by being sociable; especially close to an election.

President Rajapakasa till recently was clam and quiet and unbelievably friendly when carrying out his duties as president. His opponents were confused and scratching their heads as how to slow down this former military man who was making great strides in this field of politics with a newly acquired friendly personality. But that didn't work. He has returned to his old ways where finding perfection and getting people to work in keeping with his demands were the norms. He has since his appointment as president been hard on state institutes in an attempt to make them perform at the optimum level.

We remember the photographer by the name Yousuf Karsh who went to photograph Churchill. The British politician was in no mood for a portrait photograph. Hence Karsh had to prepare Churchill for the photograph by pulling the cigar out of his mouth which in turn had made the lawmaker look belligerent and ready for the shoot.

When an angry Gotabaya talks sense he can make professionals listen to how a task must be performed. But that talk doesn't win votes for his party. The UNP and the JVP, doing nothing to enhance their vote bases, probably believe that Gotabaya's recent actions would unsettle him; akin to a runner who might have a setback because his shoelaces are lose.