---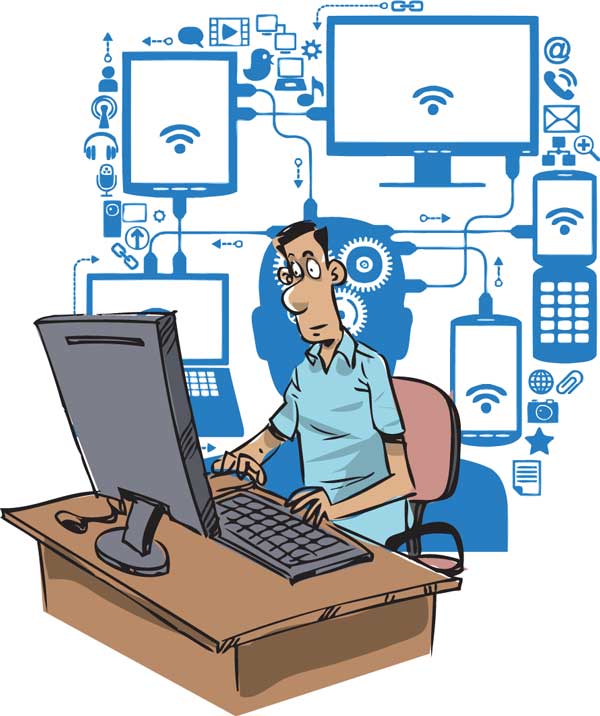 In an era when one time science fiction is becoming factual, the United States based National Aeronautis and Space Administration (NASA) sent one of its top scientist to Colombo to deliver yesterday a memorial tribute to internationally acclaimed space prophet Arthur C. Clarke, who was one of our most eminent guest citizens of the past few decades.

Dr. Sarath Gunapala, Director of the Centre for Infrared Photo-detectors of NASA's Jet Propulsion Laboratory in California, delivered the 2016 Sir Arthur C. Clarke Memorial Lecture on the theme of exploration of our solar system and beyond, today.

During the past 25 years, digital technology has seen the world developing faster than it did over the past 250 years. The new technology is being creatively and imaginatively applied in fields ranging from medical science, space exploration and ocean-depth adventures to mobile communication, banking and manufacturing.

Prime Minister Ranil Wickremesinghe giving the keynote address at a Rotary International Convention in the South Korean capital of Seoul last Sunday, said the National Government also intended to make maximum use of the marvels of modern technology to provide hundreds of thousands of new and productive jobs mainly to the young people even in rural areas. Last week the government gave interest-free loans to hundreds of university students to buy modern computers and use them in wi-fi zones. The Prime Minister told the students there were many good English teaching sites on the internet and he advised them to learn the English language and get a command of it while also developing their computer skills. This would provide highly paid job opportunities for them to play a major role in the midterm all inclusive economic strategy to make Sri Lanka an economic and technological hub of Asia.

Besides Arthur C. Clarke, Sri Lanka's younger generation needs to look at some of the great role models of this hi-tech era. For instance, Bill Gates -- the American business magnate, entrepreneur, philanthropist, investor and programmer -- co-founded Microsoft when he was only 20 years old. Microsoft became the world's largest Personal Computer software company and the Sri Lanka government yesterday announced plans for Microsoft to play a big role here through huge investments and creative job opportunities.

Then we have another wonderful example in Steve Jobs. At the age of 21 he co-founded Apple Inc to manufacture Apple I personal computers. The American information technology entrepreneur and inventor wisely advised young people to be 'foolish' -- that means not to be know-alls but to be ready to discover more and more by being creative, imaginative and innovative. He believed that the day we stopped learning, young or old would be the day of stagnation or disaster. Steve Jobs is widely recognized as a pioneer of the microcomputer revolution of the 1970s. Shortly after his death on October 5, 2011, Steve Jobs' official biographer, Walter Isaacson, described him as a "creative entrepreneur whose passion for perfection and ferocious drive revolutionized six industries: Personal computers, animated movies, music, phones, tablet computing, and digital publishing."

If more young role models are needed then we have the Facebook founder Mark Elliot Zuckerber. At the age of 20 the American programmer, Internet entrepreneur, and philanthropist launched Facebook from his Harvard dormitory room in 2004. Now Facebook has more than 1.65 billion monthly active users worldwide.

So we call upon all people specially the younger generation to leave their boats or minds on familiar shores and leap into the era of technology in a spirit of creativity and imagination.