---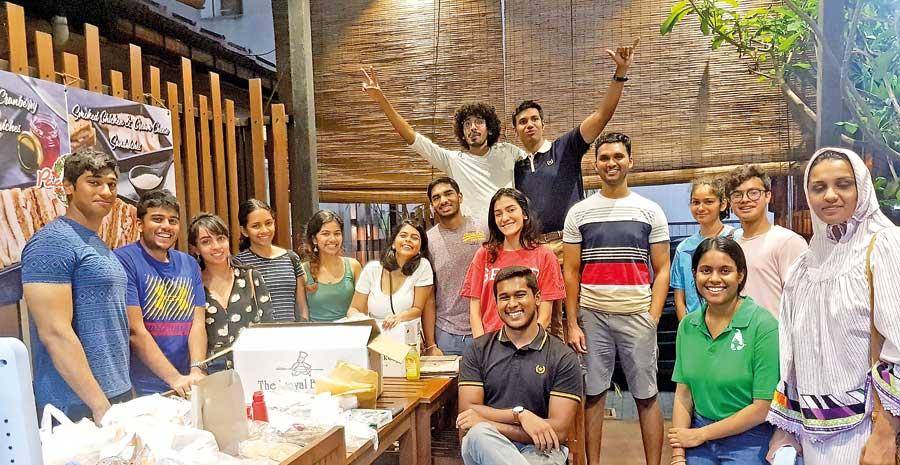 All at 'Mindful Travels' share one goal which is to leave the world a better place than they found it
For many of us, how we spend our free time is decided by our social groups. The circular group chats deciding on where to go, what to do, and when to do it, have become commonplace in many friend circles. But imagine a world where the only limiting factor was the free time on your calendar. This is what 'Mindful Travels' aims to facilitate, while simultaneously promoting a sustainable and environmentally conscious lifestyle.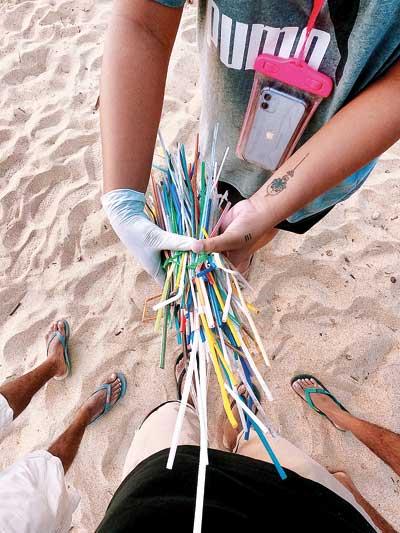 "There was a boat safari that I couldn't afford to do on my own. I asked a bunch of people at my hostel and they had already made plans," explains Amar Riyaz, co-founder of Mindful Travels, as he recalls how he came up with the idea while on holiday in Thailand. "And then I was thinking there are a 1000 people on this island, I'm sure there are five who would want to join me and share this expense. If I had a platform that could help with that, that would make my life so much easier, and also so much more interesting," says Riyaz.
On that same trip, Riyaz also began to notice the negative environmental footprint left behind by travellers like him.

"Much of the pollution is formed through travellers; who go visit beautiful sites and leave plastic behind. Hotels and the tourism industry in general are also guilty of creating much wastage. So, I just wanted to help people travel sustainably," he reflects.
And thus, the concept of 'Mindful Travels' was born. The Mindful team currently consists of five people: Riyaz (co-founder) Raveen (co-founder), Prashan (co-founder), Buddhika and Ishara. They also have support from various shareholders. All of them however share in the one unifying goal of leaving the world a better place than they found it.
Taking on the burden of researching eco-friendly and sustainable activities and accommodation, 'Mindful Travels' carefully curated its listings so as to help its users make a positive difference wherever they explore.
"At Mindful Travels users are also able to join group chats and create events around activities they are interested in, which in turn notifies people in the area that the event is happening"
The company, which launched the product in early 2019, now offers some 150 experiences, ranging from futsal and game nights to food redistribution drives, coral conservation experiences and even the opportunity to learn about flamingos in Jaffna.
Since its launch, their user base has grown steadily with over 7000 followers on Instagram, an active Facebook page and demand that has seen them organising events on a daily basis.
Activities can be found and booked on mindfultravels.net. But, according to Riyaz the business owes much of its growth to social media platforms.
"One year into our business, we began having problems with our technology; we worked with an agency and they defaulted on their promise to develop an app, so we had to rebuild the whole thing from the ground up. Instagram and Facebook were instrumental in getting us back on our feet, we were very lucky to have this option.
"We used Instagram as a way to promote the events and build a community. Now even though we have our website up and running, people still engage with a lot of our content on Instagram, and then move on to our website when they want to join an event or book an experience," says Riyaz.

Indeed, the interactive and visual nature of Instagram helped Mindful Travels get their message across clearly and concisely. Riyaz explains how some features in particular, such as Poll Stickers within an Instagram story, enabled them to easily connect with people.
"Say someone wanted to go on a catamaran safari, we'd put it on our story and we'd have a poll saying, 'I'm in and tell me more'. We would quickly send the people who clicked the poll a message and then we'd add them onto a WhatsApp chat," he explains.
At Mindful Travels users are also able to join group chats and create events around activities they are interested in, which in turn notifies people in the area that the event is happening; helping them find people to share the experience with and even split the cost.

As such WhatsApp has played an important role, says Riyaz, noting that the company is currently running 15 active WhatsApp chat groups with anywhere from 50 members upwards in each. Interestingly, it was the lockdown following the spread of COVID-19 in the country - something which understandably put a dampener on the growth of the business - that also served as a catalyst for the utilisation of group chats.
"We thought about group chats only after COVID-19, and at one point there were generating like 10,000 messages per week in these chats," he says.
Since curfew measures were eased, Riyaz says that people have slowly begun inquiring into events and activities, and with COVID-19 placing a sharper focus on mitigating climate-related disasters, the hope is that the idea of being a mindful traveller would become the rule rather than the exception.

APPENDIX
Instagram content for your reference:
< https://www.facebook.com/670928159722241/ 46246359/?extid=uMvKyHjLlyj10YKH&d=ni >
< https://www.facebook.com/670928159722241/s/1634237533391294/?extid=4jknLNQxFfRP0ZOh&d=n >
< https://www.facebook.com/mindfultravellers/photos/a.867518850063170/1331443640337353/?type=3 >